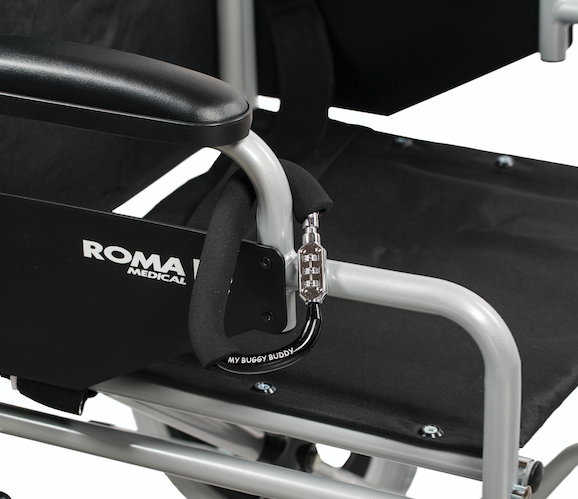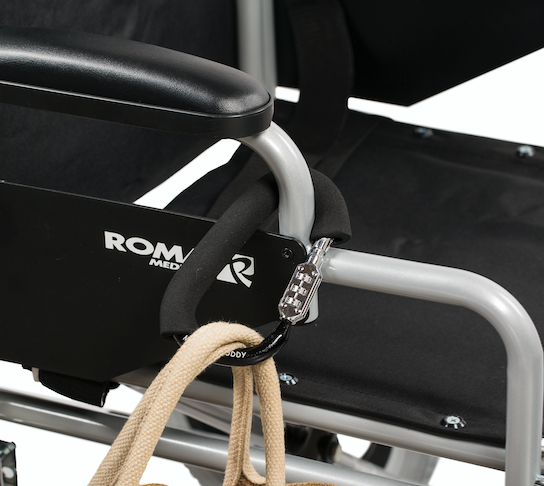 Wheelchair Combination Lock Clip
A larger version clip that fits to wheelchairs, allowing the user to carry their handbags / bags etc securely on the wheelchair.
Designed to hold shopping, bags or handbags securely. The foam cover protects the wheelchair from marking and stops it from moving on the handle. Independently safety tested. Available in black only.
Specifications:
MBB clip - foam covered to prevent moving on the wheelchair and any marking
Combination code for lock
Spring loaded clip
Independently safety tested
UK and EU safety compliant
12 months guarantee
Share
Recently Viewed Products
Exclusive built-in app section that stores the history of product views (incl. quick view)