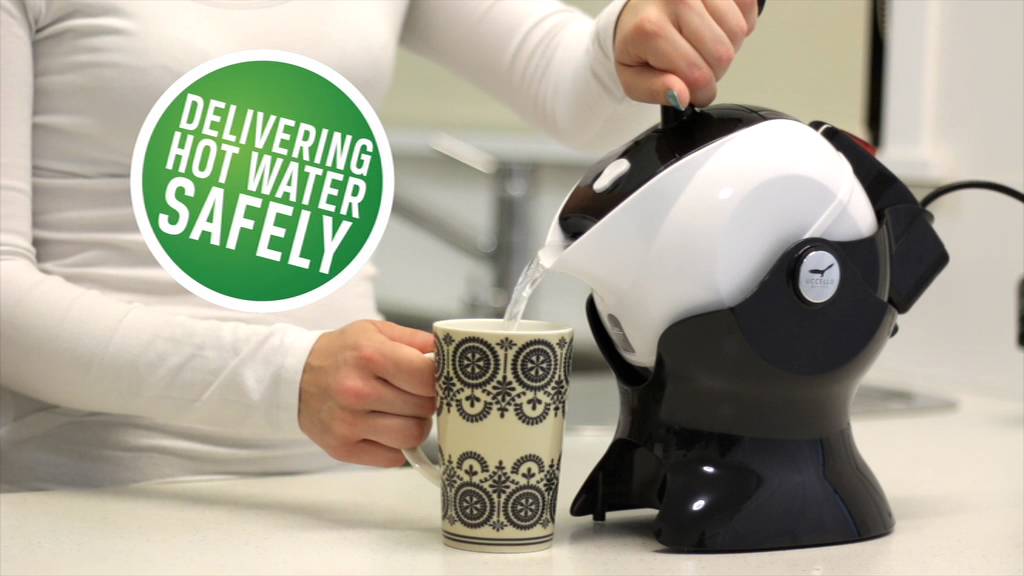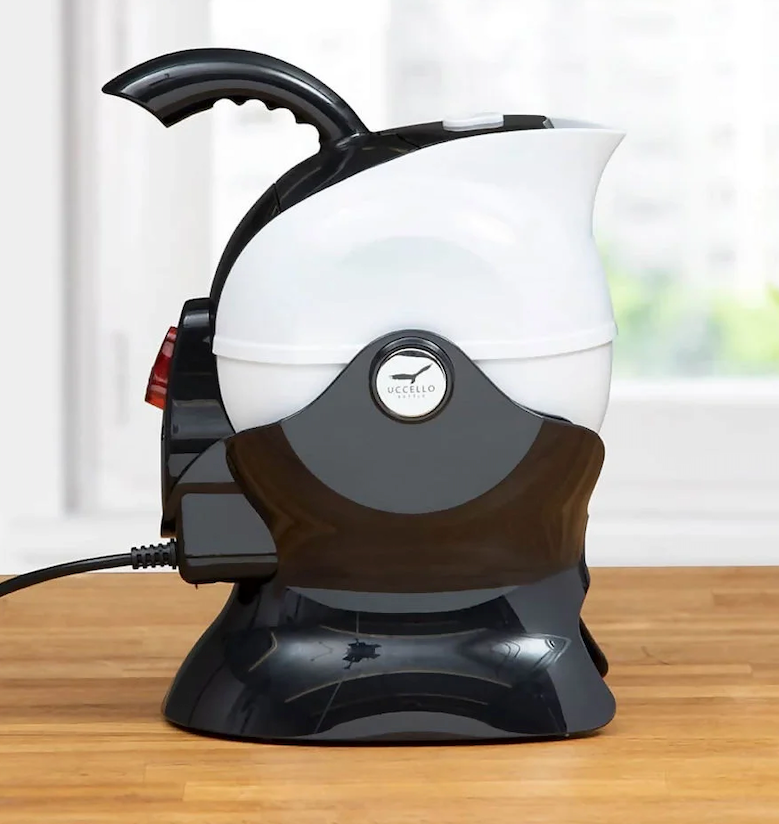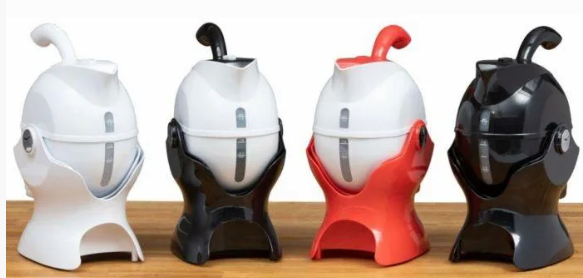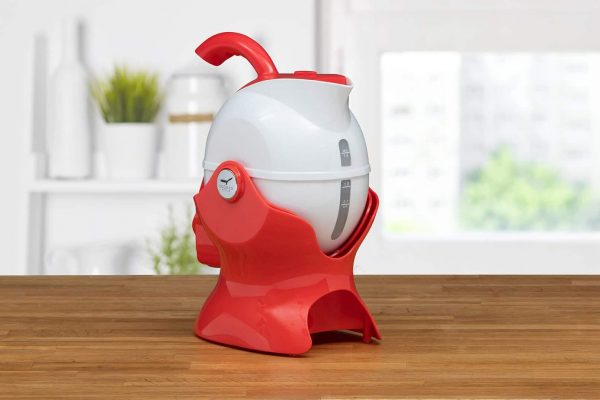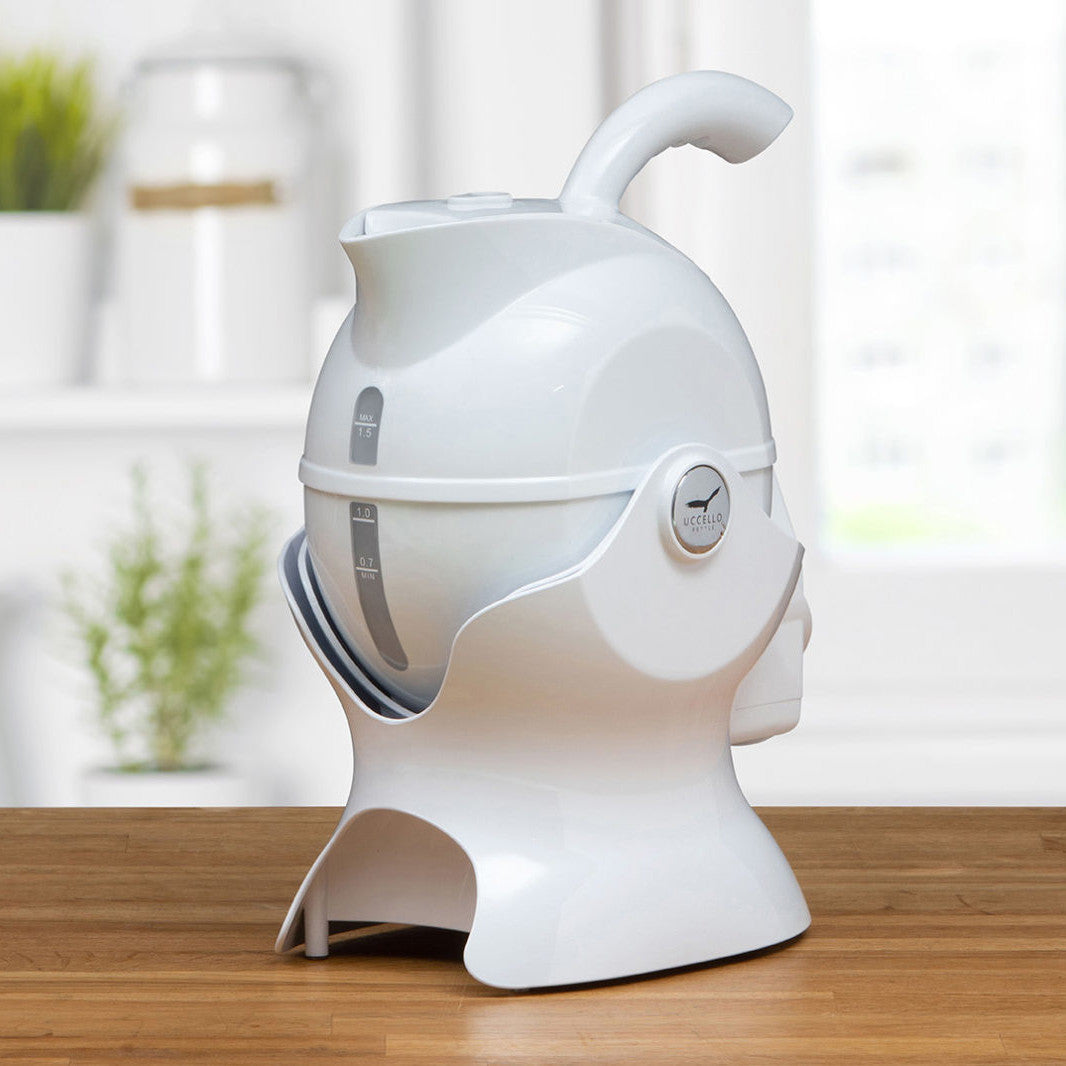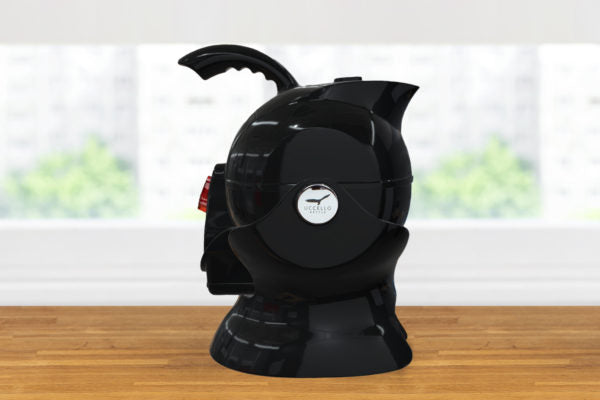 Uccello Safety Kettle with Tipping action
The revolutionary shape of the Uccello Kettle was thoughtfully designed to enable hot water to be poured from your Kettle to your cup; effortlessly, safely, and independently.
The light-weight design, combined with the rotating cradle of the Uccello Kettle, means you only have to "tilt-to-pour", eliminating any lifting, straining, or trying to balance and aim when pouring hot water!
General Specifications
4 colours available - Black, White, Black&White and Red&White
Effortless pouring technology
Stainless steel heating element with British safety technology and control
Auto shut-off with overheating protection
Ergonomic handle for easy handling
Removable stainless steel anti-scale filter
Water level indicator
Power-on light
Large non-slip base
Quiet boiling
Design Materials
Kettle vessel, cradle, and base: Polypropylene, a thermoplastic polymer. All plastics in contact with water are BPA-free.
Element and controls: Stainless steel.
Technical Specifications
Australia, New Zealand, United Kingdom, Ireland, and Europe
1.5 Litres capacity
50/60Hz | 1850-2200 Watts
220-240 Volts
Share
Recently Viewed Products
Exclusive built-in app section that stores the history of product views (incl. quick view)