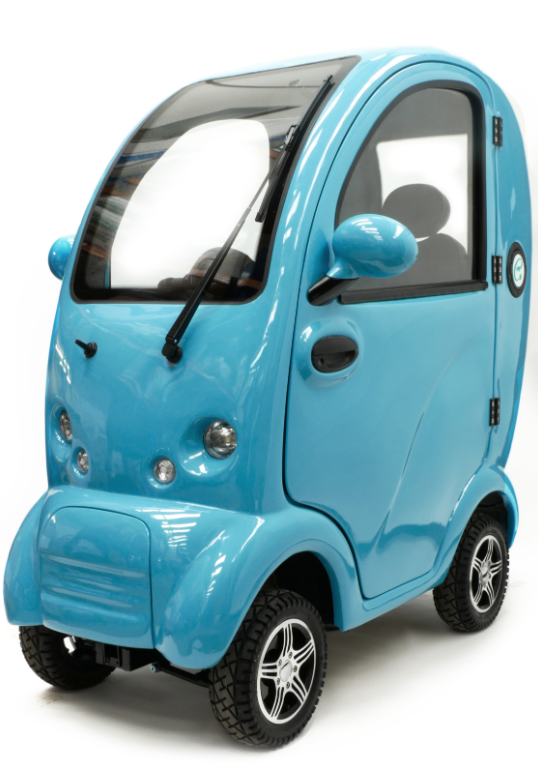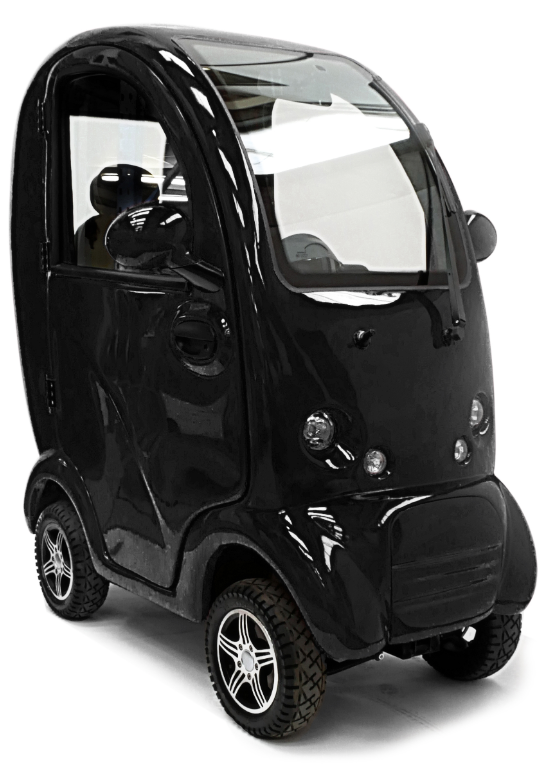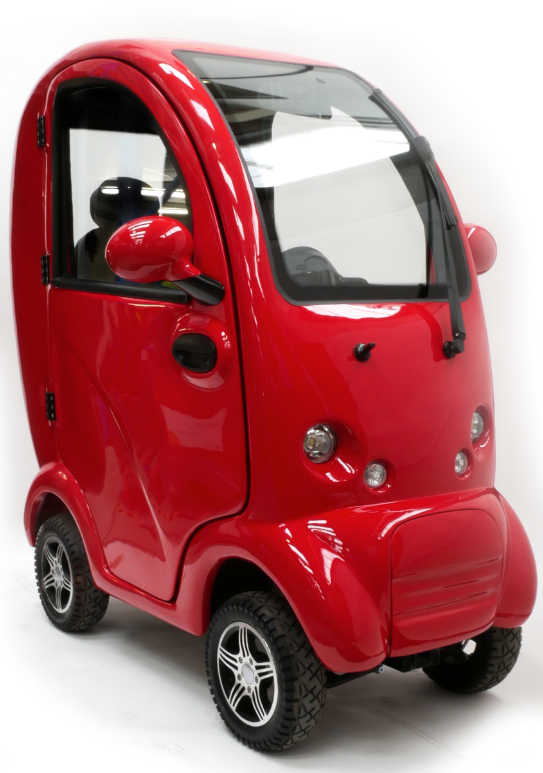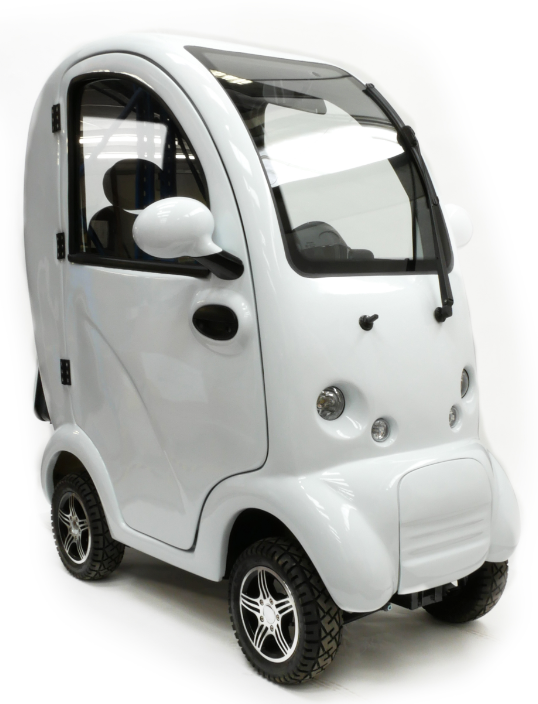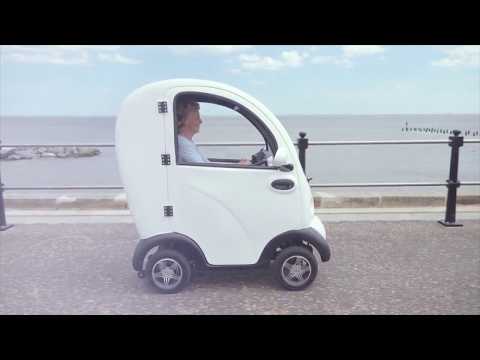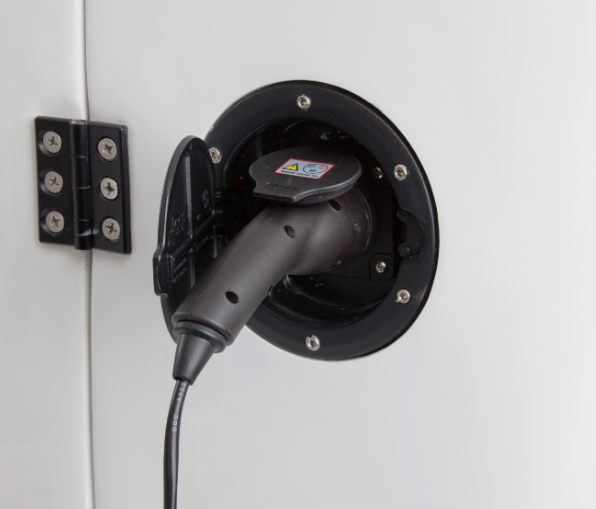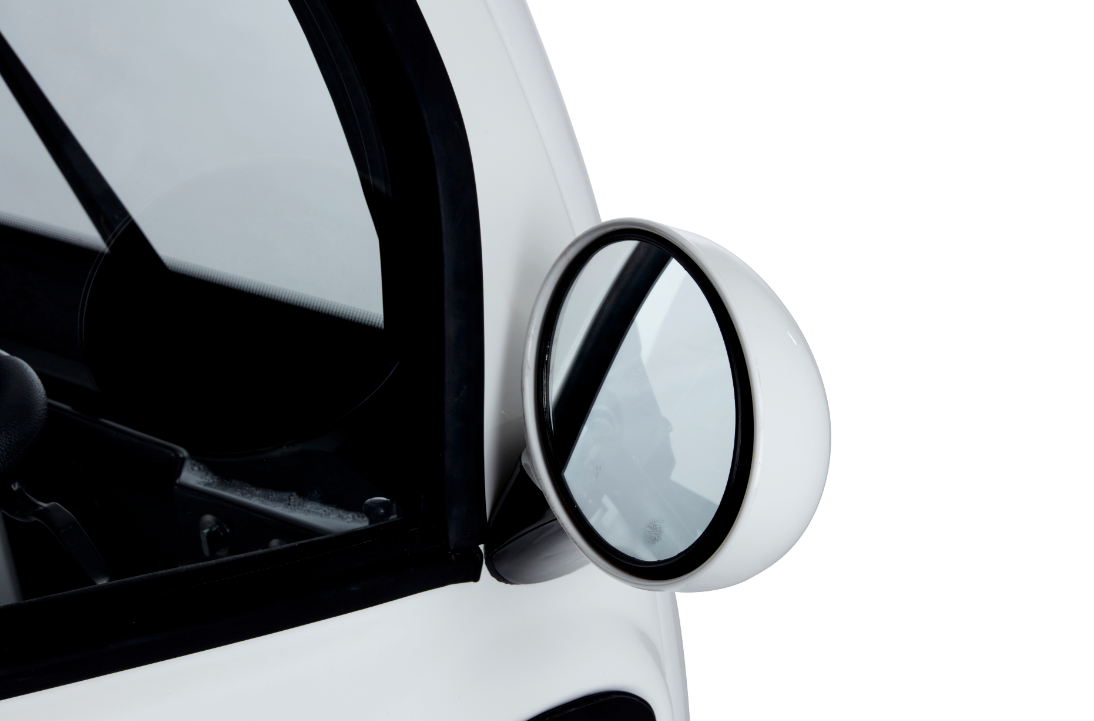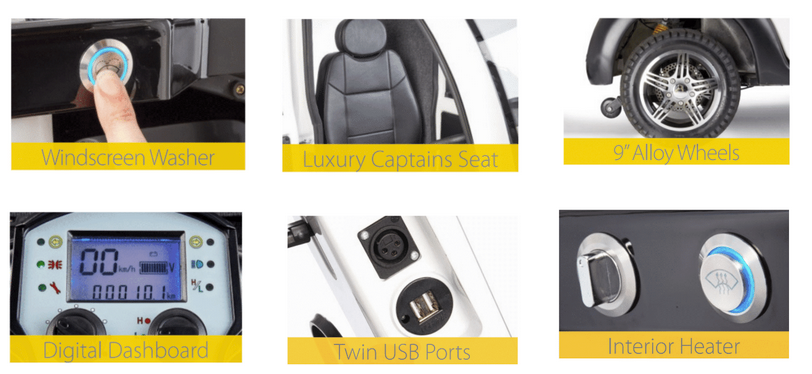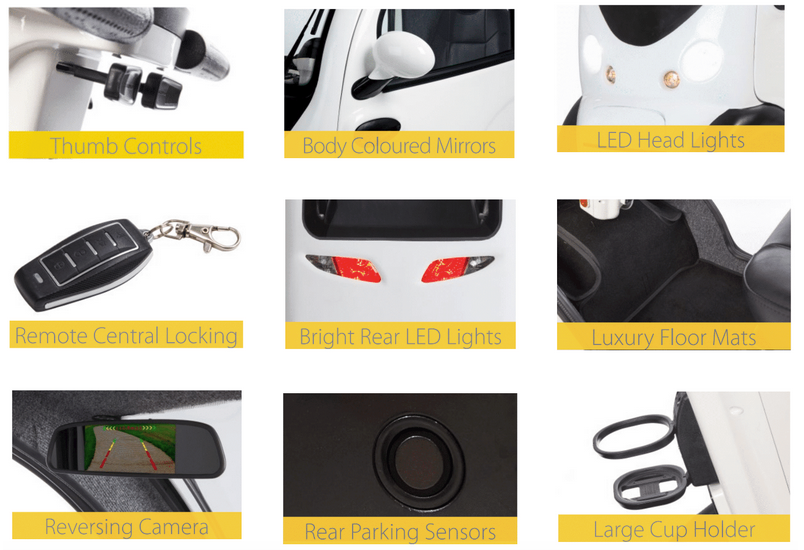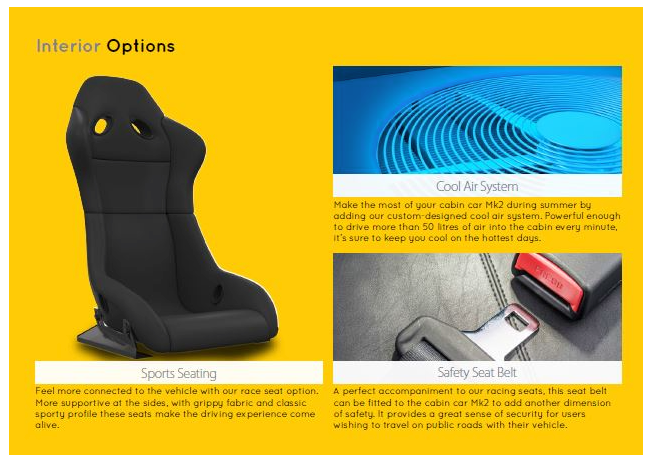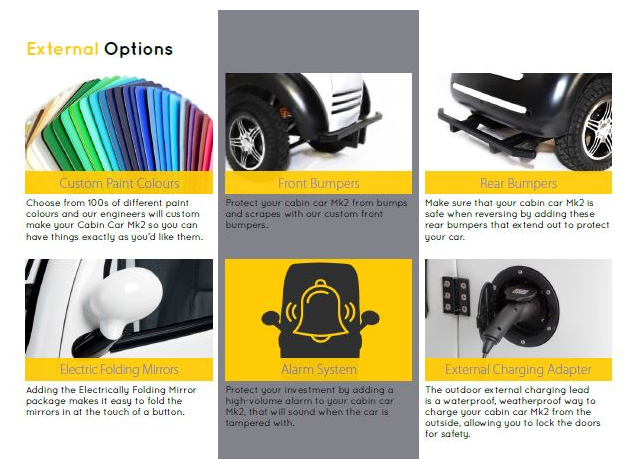 Scooterpac Cabin Car Mk2
The Cabin Car Mk2 is the most advanced Mobility Scooter in the world!
We don't believe mobility scooters should be about compromise. We believe your mobility scooter should improve your life, thats why Scooterpac invented the Cabin Car Mk2. The internal heater keeps you warm, the reversing camera and parking sensors make it easy to drive, and the comfortable interior makes it a pleasure to use.
The Cabin Car Mk2 is the result of years of hard work, and each one is hand made in Suffolk facility by skilled engineers. Whether you are transitioning to a mobility scooter from a car of upgrading from a basic model, the Cabin Car Mk2 offers everything you could ask for.
Key features include:
Reversing camera
Digital dashboard
Twin LED Headlights
Electronic braking system
Powerful 1200 watt motor
LED rear lights and indicators
Twin access doors
Choice of 4 paint colours – Red, Blue, White & Black
Twin USB ports
Interior heater
9″ Alloy wheels
Thumb controls
Luxury floor mats
Remote central locking
Body coloured mirrors
Luxury adjustable captains seat and headrest
Front dual speed windscreen wipers
Windscreen washer
Built in cup holder
'Easy off' Smooth Acceleration System
Trip computer
Mileometer
Ultra soft suspension
Interior options (available as optional extras):
Cool Air System:
Make the most of your cabin car Mk2 during summer by adding our custom-designed cool air system. Powerful enough to drive more than 50 litres of air into the cabin every minute, it's sure to keep you cool on the hottest days.
Sports Seating:
Feel more connected to the vehicle with our race seat option. More supportive at the sides, with grippy fabric and classic sporty profile these seats make the driving experience come alive.
Seat Belt:
A perfect accompaniment to our racing seats, this seat belt can be fitted to the cabin car Mk2 to add another dimension of safety. It provides a great sense of security for users wishing to travel on public roads with their vehicle.
Exterior options (available as optional extras):
Custom Colour:
Choose from 100s of different paint colours and our engineers will custom make your Cabin Car Mk2 so you can have things exactly as you like them.
Front Bumpers:
These custom made bumpers are coloured satin black to make sure they sit with the colour scheme of your vehicle. They keep your brand new vehicle looking perfect even after minor bumps.
Rear Bumpers:
Matching our front bumpers in style these rugged, custommade rear bumpers will protect your cabin car Mk2 when reversing, keeping your new vehicle looking great for years to come.
Electric Folding Mirrors:
Adding the Electrically Folding Mirror package makes it easy to fold the mirrors in at the touch of a button.
Alarm System:
Protect your investment by adding a high-volume alarm to your cabin car Mk2, that will sound when the car is tampered with.
External Charging Lead:
The outdoor external charging lead is a waterproof, weatherproof way to charge your cabin car Mk2 from the outside, allowing you to lock the doors for safety.
Dual 100Ah Battery Upgrade:
Increase the range of your cabin car Mk2 by upgrading to our dual 100Ah battery system, which delivers 30% more charge keeping you on the road for longer.
Share
Recently Viewed Products
Exclusive built-in app section that stores the history of product views (incl. quick view)