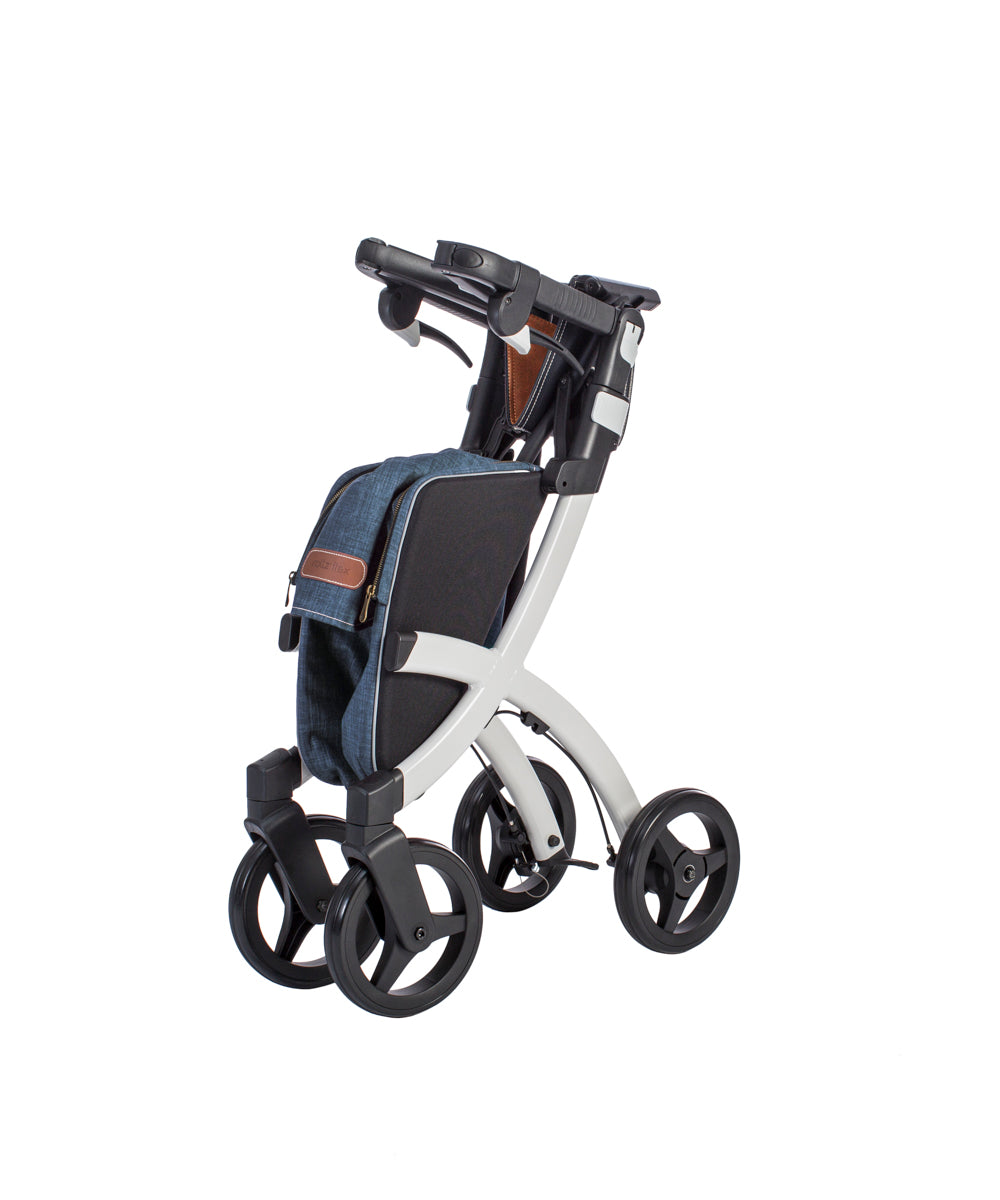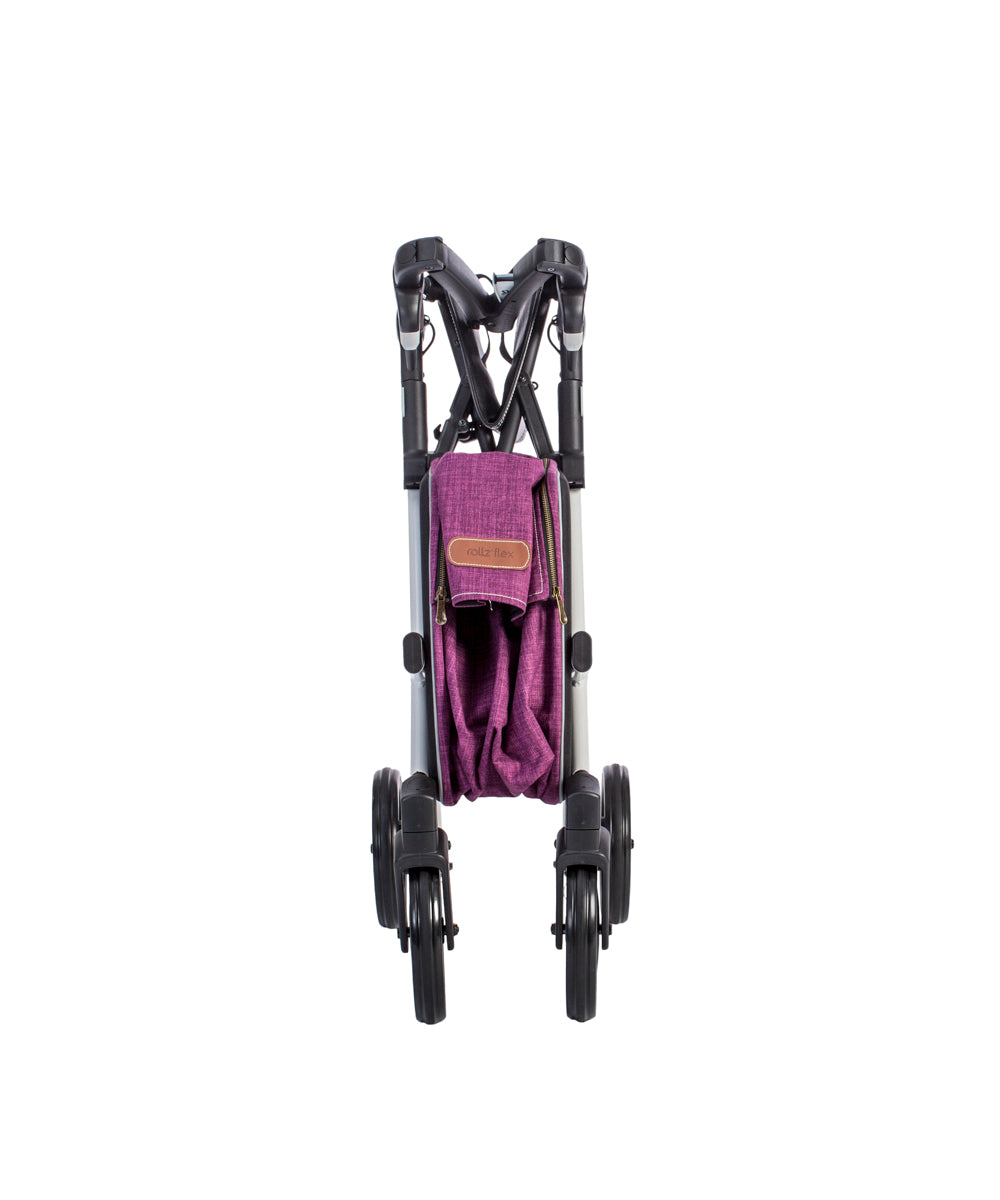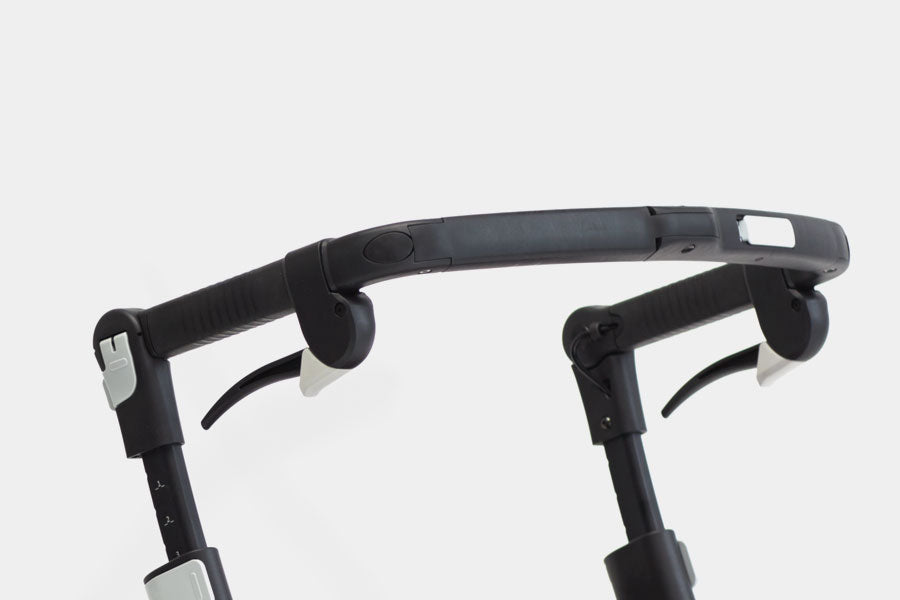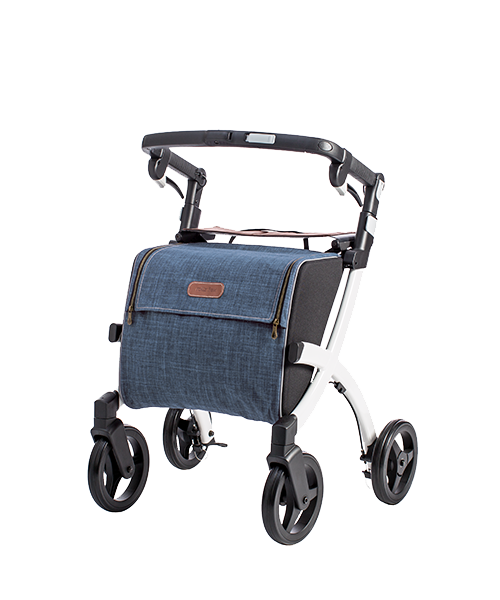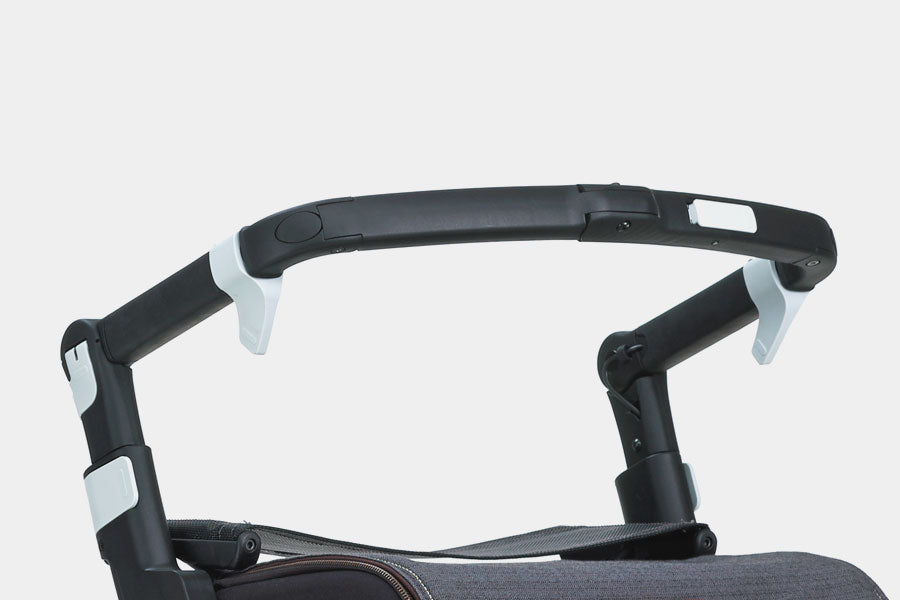 Rollz Flex Rollator
Your design rollator with a large bag
Shopping is a fun outing with the Rollz Flex rollator. This pliable, lightweight rollator offers support for both you and all the things you would like to carry along. Its unique design makes it a rollator-in-disguise, one you happily show to others.
The bag holds all of your errands, but wait, there's more: put your coat in it, your umbrella, a bottle of water for when you're on your way. Also that novel you're reading: the Rollz Flex will remain stable even when fully loaded. This rollator lets you go about, go out and go further AND farther.
The versatile Rollz Flex rollator allows you to go out or go shopping in a comfortable, stable way while being in style.
The adjustable handlebar caters to your needs as regards stability and convenience: upright position or facing forward for even more stability. The large bag is your shopping companion. Maneuvering is a breeze, even with a full bag.
Flip brakes or classic brakes
The classic brakes allow you to brake controlled and gradually while walking. The streamlined flip brakes are used to put the Rollz Flex rollator on the handbrake. So you can take a safe rest on the seat, secured by the handlebar in your back.
FLIP BRAKES
CLASSIC BRAKES
Maximum maneuverability
The Rollz Flex is very maneuverable due to its short turning radius: handling curves and corners is easier because of the short wheelbase. Pivoting is much easier as you will be able to hold your rollator close, offering support even while rounding a corner.
The best thing about this: your Rollz Flex stays maneuverable, even with a fully loaded bag.
Two modern colours
The frame of the Rollz Flex rollator always comes in white. The bag, however, is available in two colours (mixed fabric): either bright purple or denim grey.  The Rollz Flex bag is made out of sustainable and waterproof material. The front side has reflective lines — you are visible, even when it's getting darker.
Technical Specification
Weight Rollz Flex: 7.4 kg
Rollz Flex bag:  25 liter / 5.5 UK gal / 20 kg
Maximum carrying load: 125 k / 19 st 9 lb
Minimum and maximum height user: 1,55-1,95 m / 5 ft 1″- 6 ft 4 ¾"
Unfolded h×w×l: 80-100 × 62 × 60 cm
Folded h×w×l: 80-100 × 33 × 60 cm
Seat width: 44 cm
Seat height: 62 cm
Diameter wheel: 8″
The Rollz Flex bag is made out of sustainable and waterproof material: bright purple and denim grey.
Warranty: 5 years on the frame and 2 years on other parts with the exception of normal wear and tear.
In rollator-position, the Rollz Flex is a fully TÜV certified rollator.
Share
Recently Viewed Products
Exclusive built-in app section that stores the history of product views (incl. quick view)