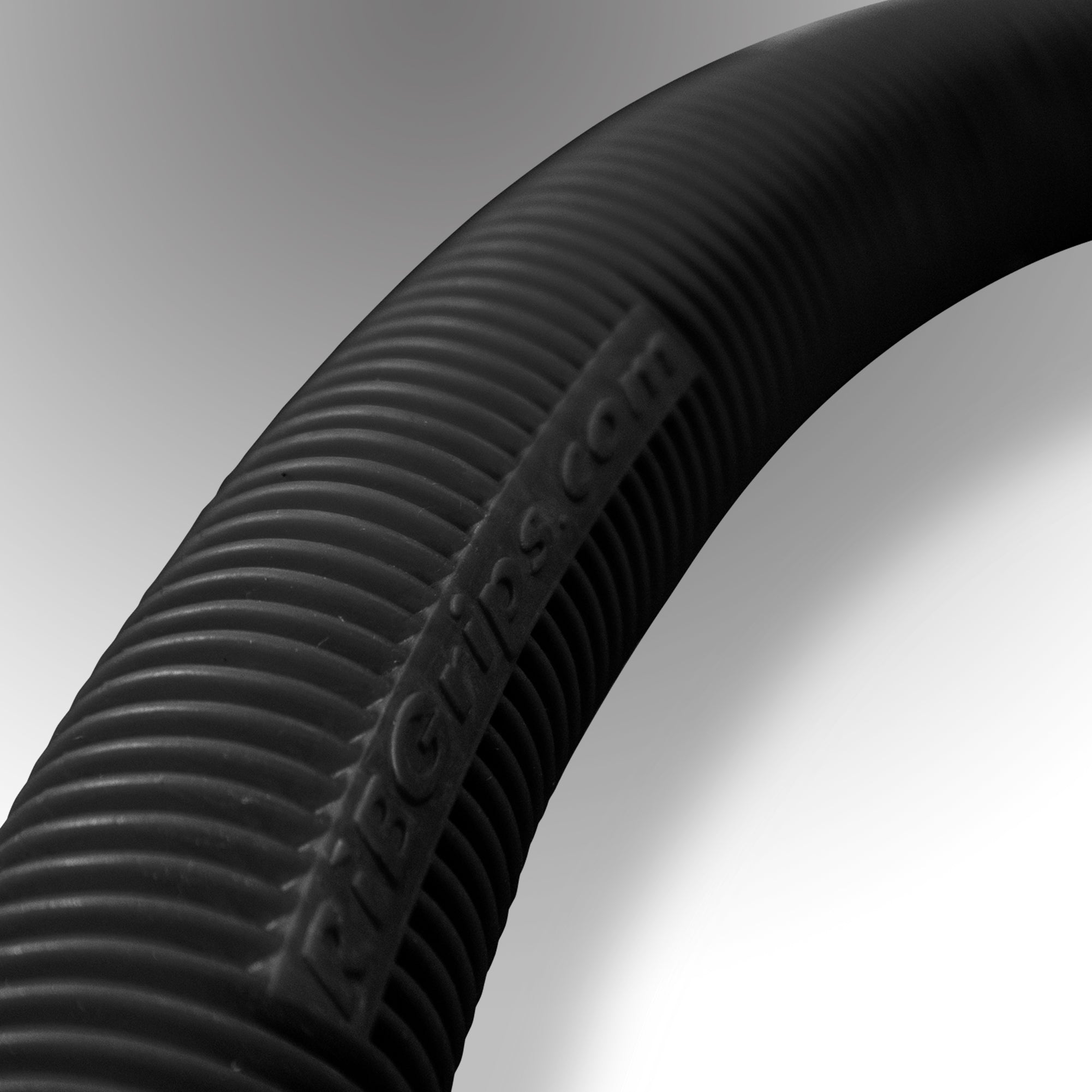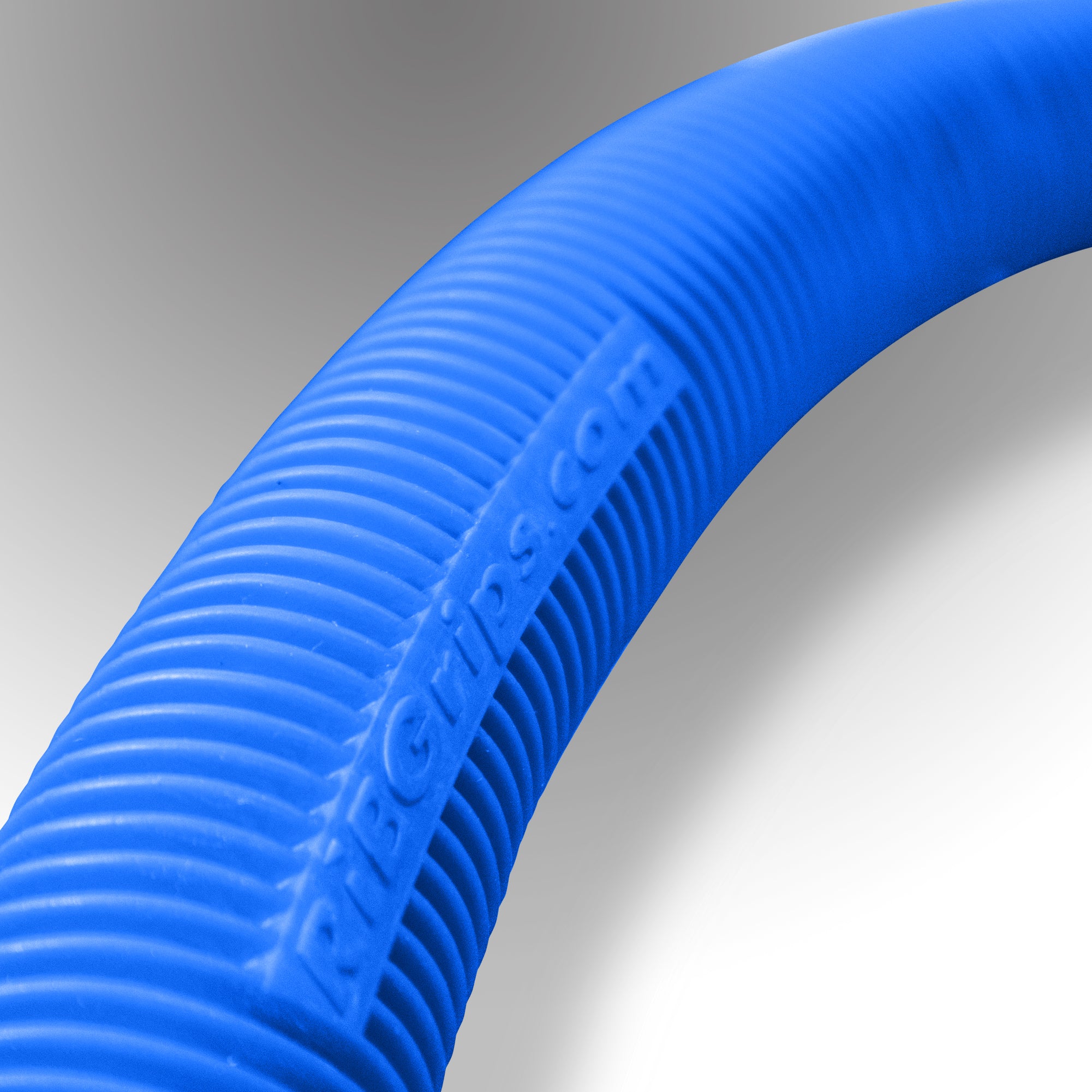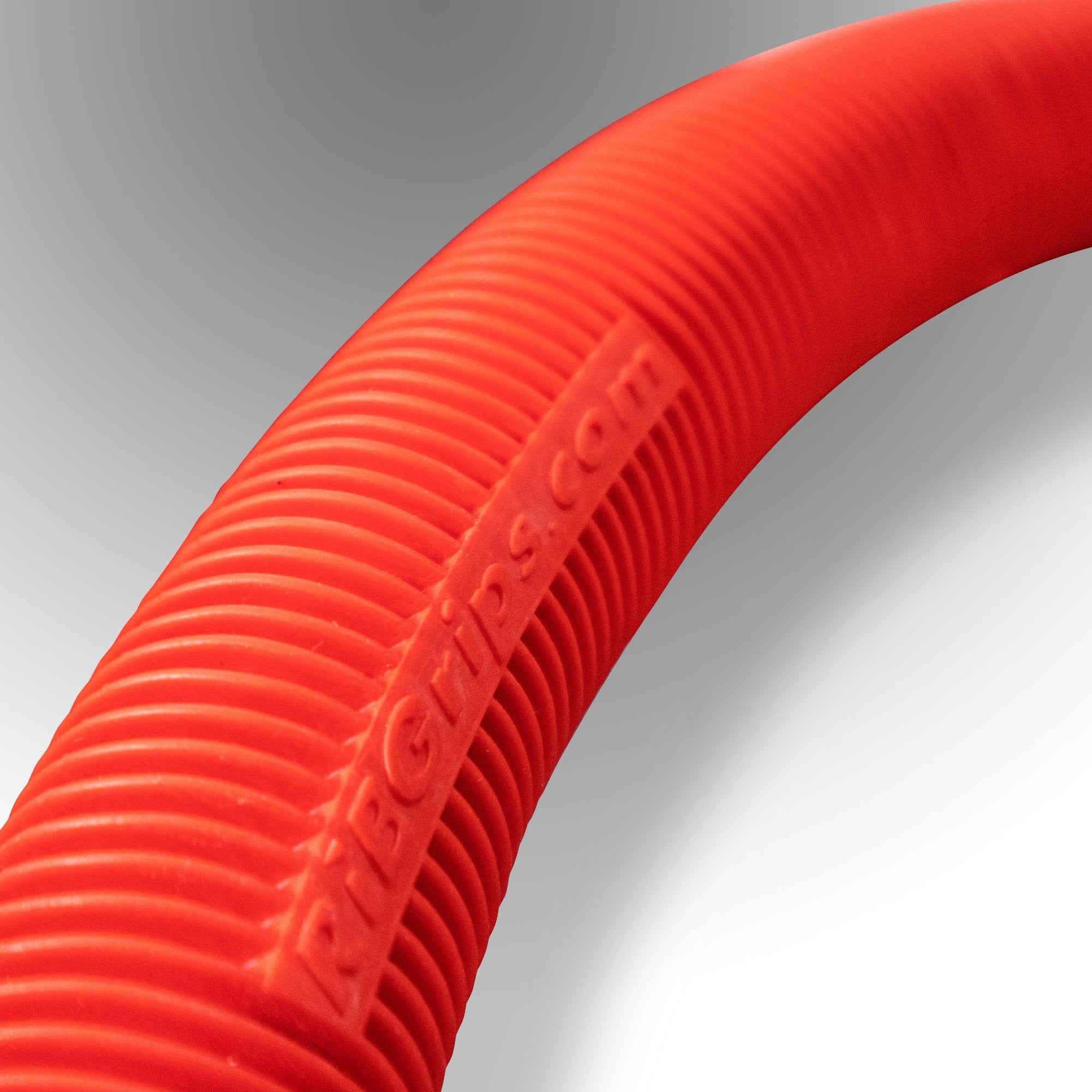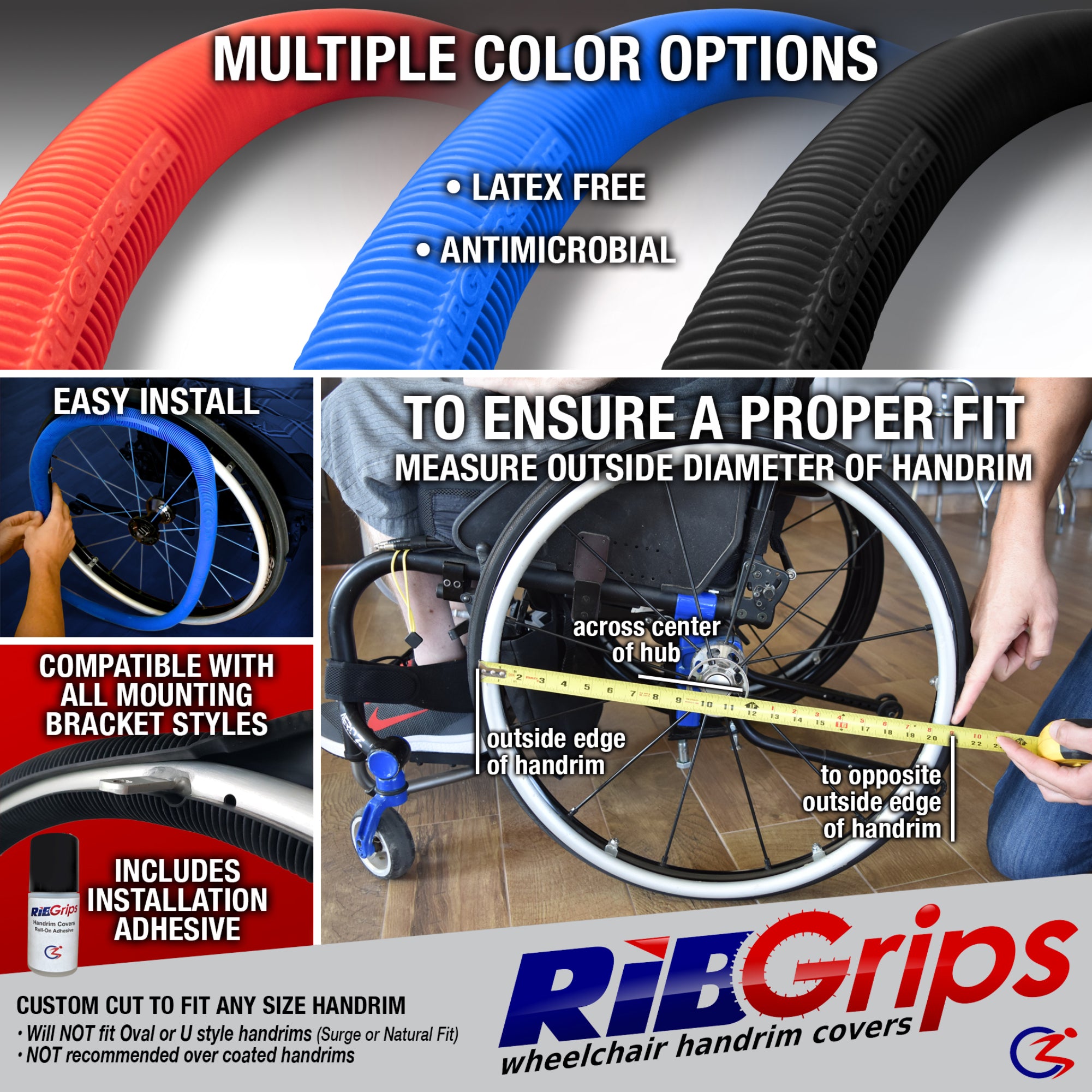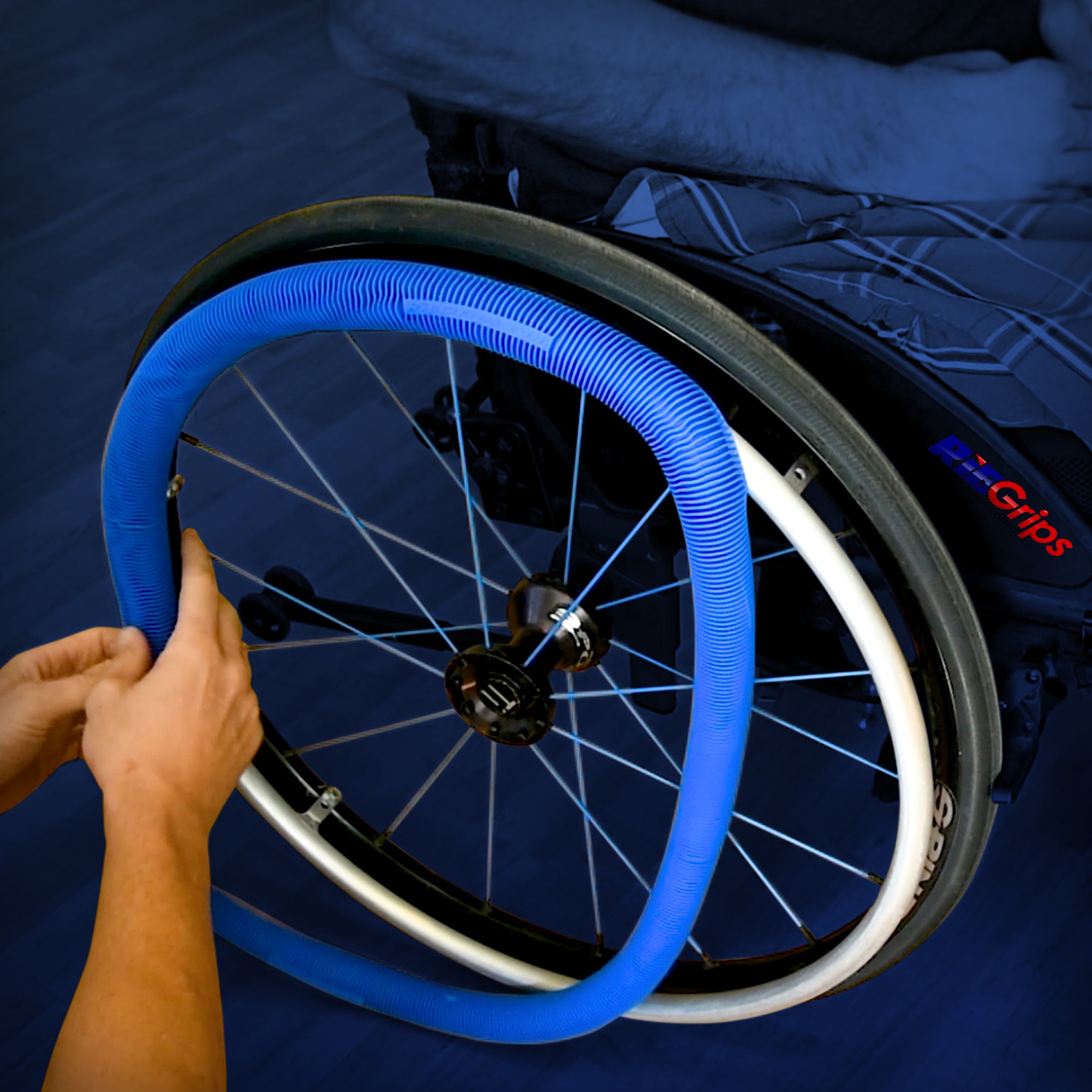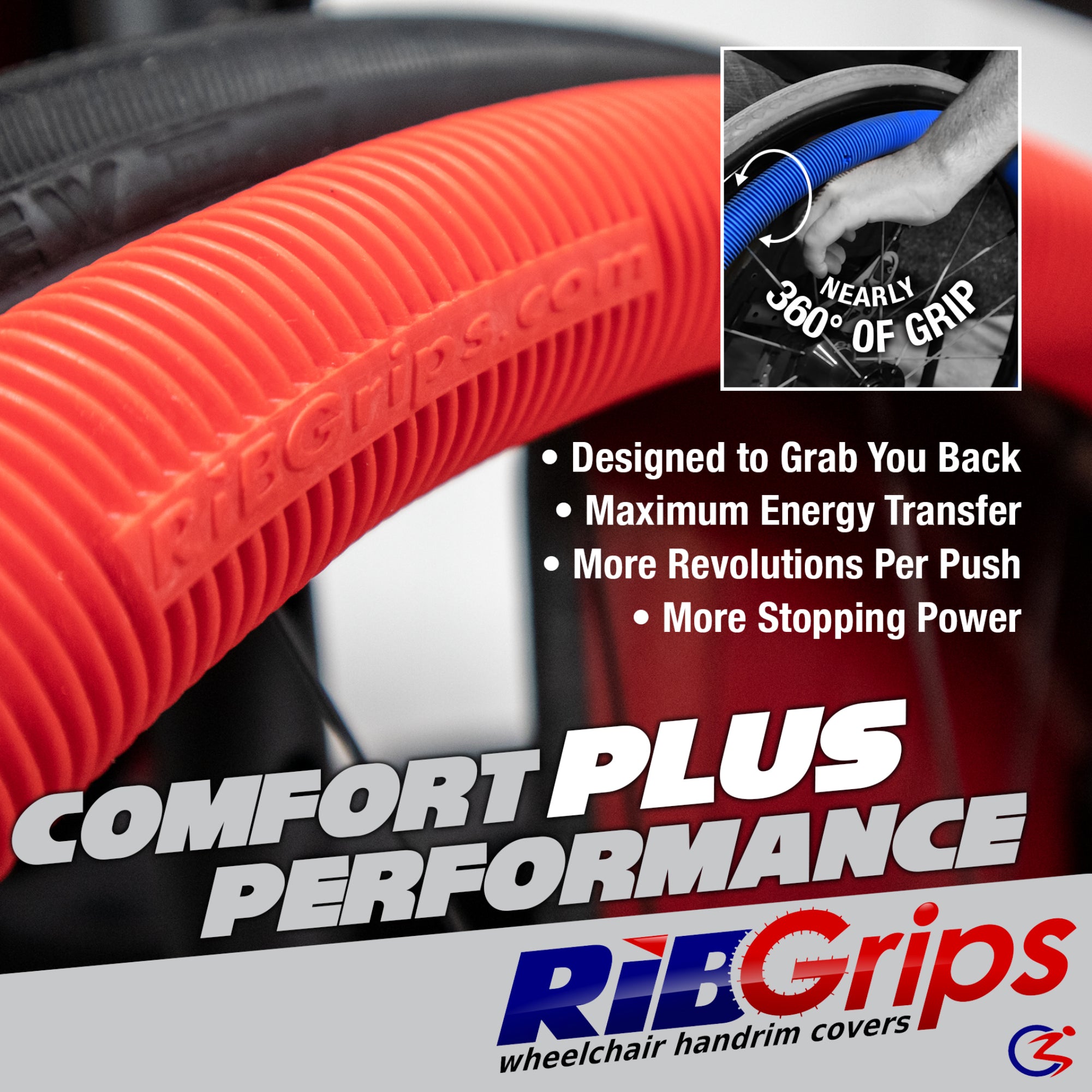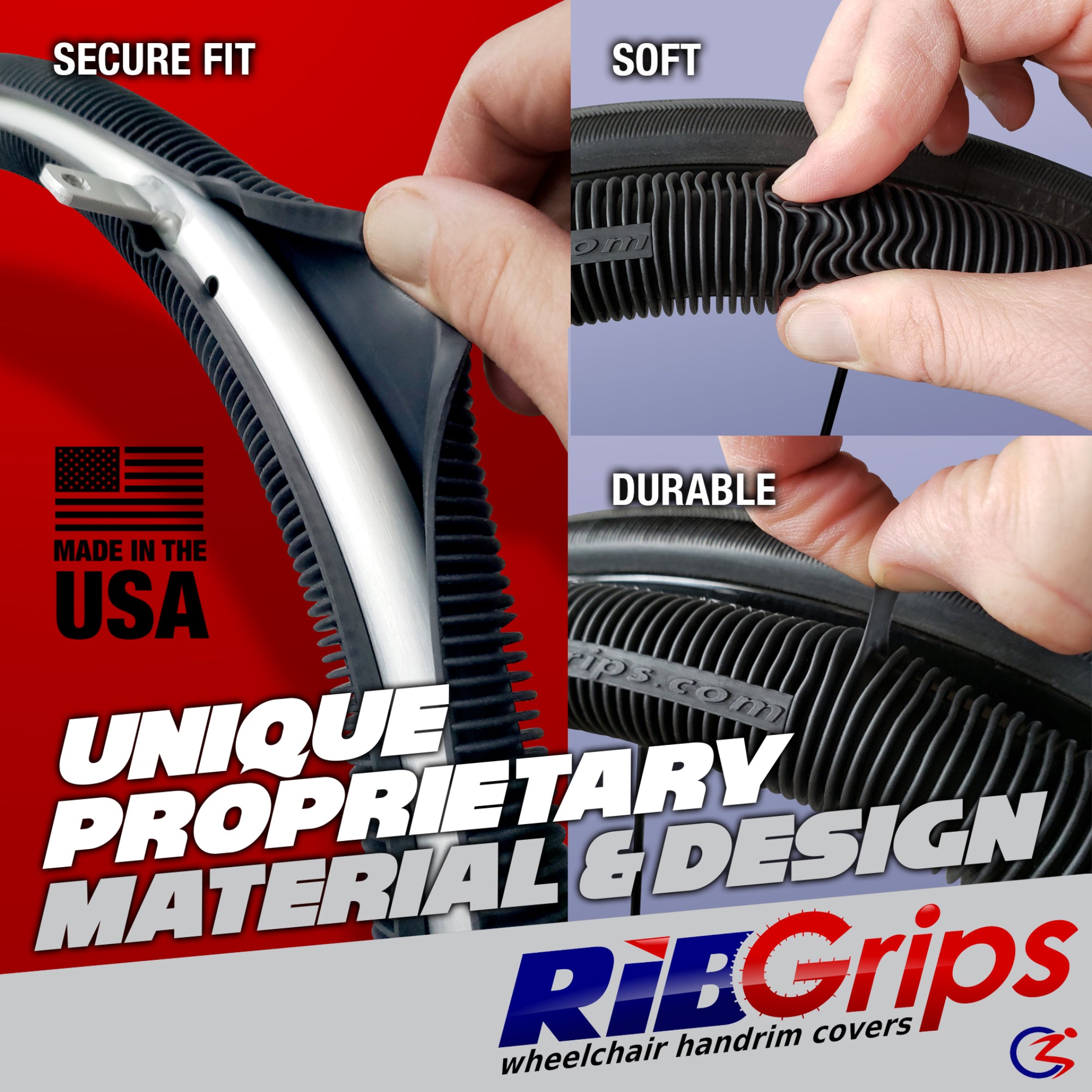 RibGrips - Universal Wheelchair Handrim Covers - Pair
A wheelchair handrim cover designed by a quadriplegic veteran, RibGrips are perfect for anyone looking to push their wheelchair with more ease and comfort. The ergonomic/responsive soft rib discs increase performance and decrease fatigue. RibGrips' unique material offers longevity and 360 degrees of grip. With this patented product you can say goodbye to gloves and calluses and hello to a whole new level of mobility.
The redesigned RibGrips are now a wrap over/cover style variation.  This single variation now fits ALL 24", 25" and 26" standard 3/4" tubing handrims REGARDLESS of how they attach to the wheels.  They simply wrap over any existing raw handrims without needing removal from the wheel rim.  This new wrap over/cover style variation:
Installs faster compared to our original design (Customer can install)
Is removable without damage to handrims
Is lighter compared to our original design
Antimicrobial protection
Latex Free
Measure the outside diameter of the handrim across the centre hub to the opposite outside of the handrim as seen in the picture below.
****PLEASE NOTE - THIS PRODUCT SHIPS FROM AMERICA, THEREFORE DELIVERY TIME IS APPROX. 7 DAYS. *****
Share
Recently Viewed Products
Exclusive built-in app section that stores the history of product views (incl. quick view)