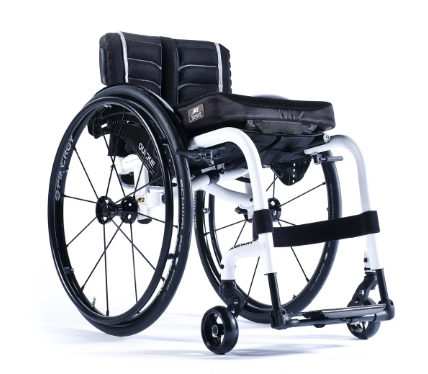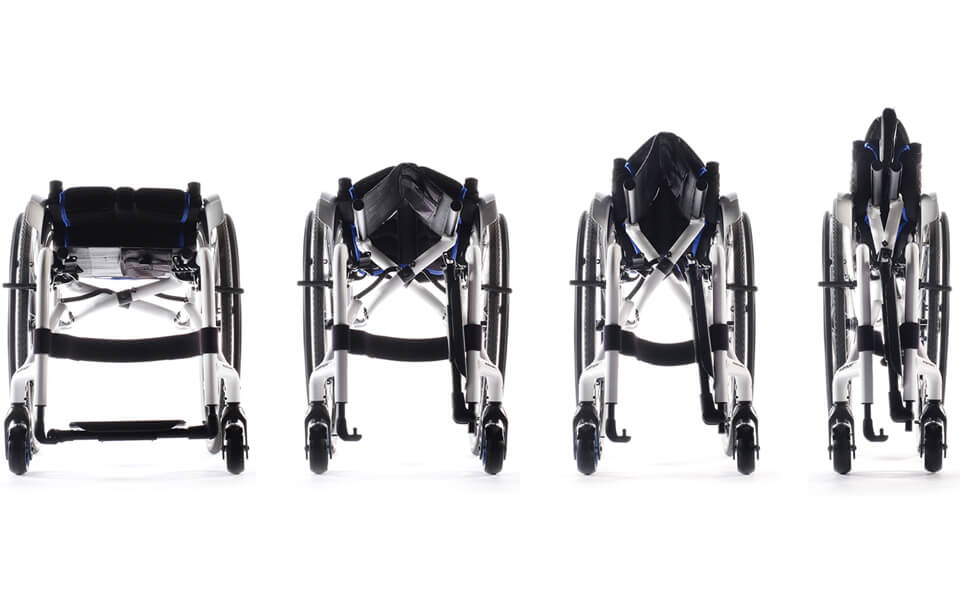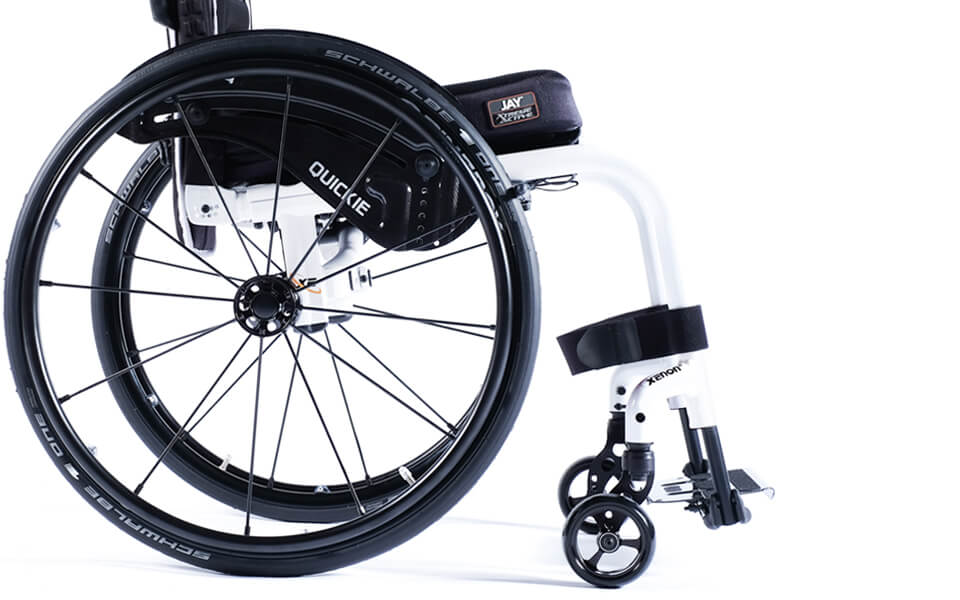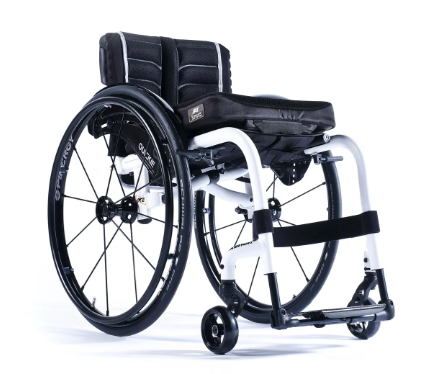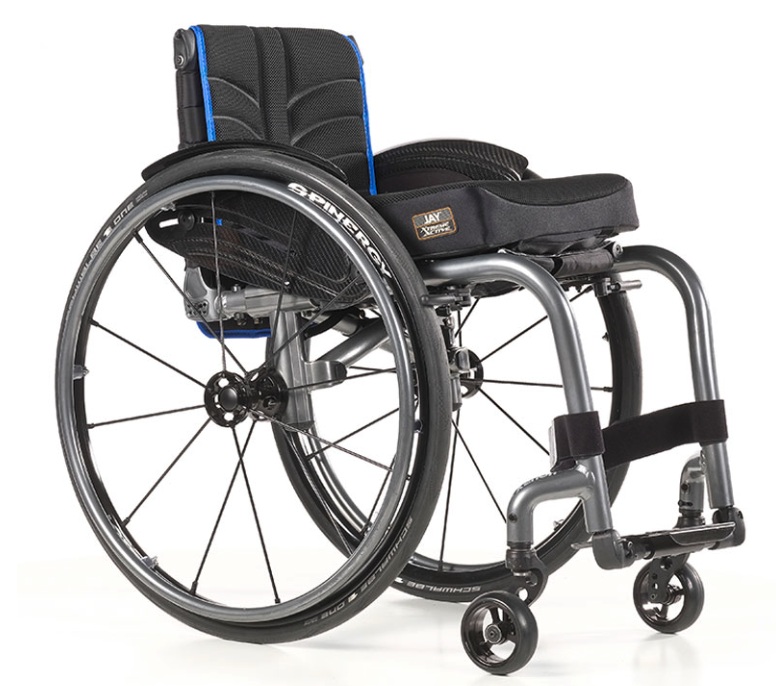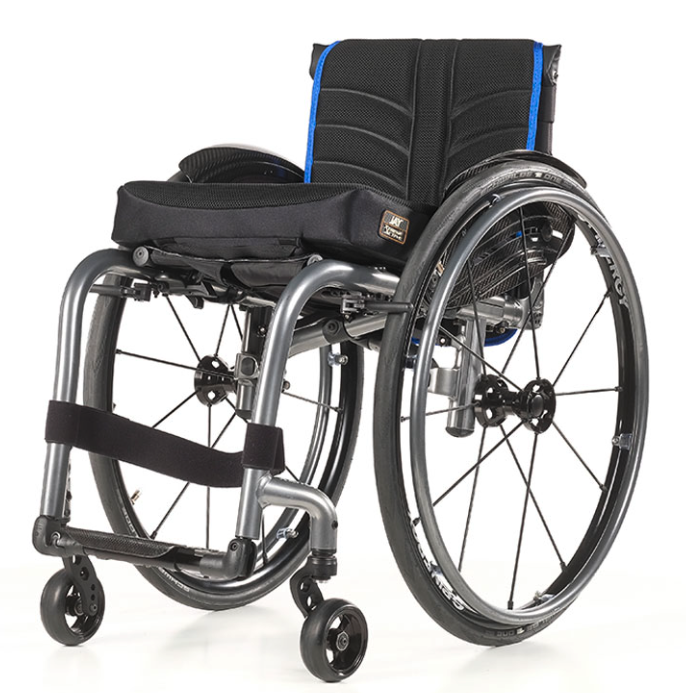 QUICKIE Xenon² Folding Wheelchair
The lightest aluminium folding wheelchair on the market.
From just 8.8kg and with a new unique cross-brace combined with the completely re-designed axle stem, the Xenon² is an ultra-lightweight wheelchair that's easy to fold, lift and transport. It's been cleverly designed to create the kind of minimalistic style that you'd expect from a rigid, active wheelchair. With a fixed-front frame for a clean, streamlined design, and innovative technology, the Xenon² FF is the ideal match for those with a very active lifestyle who demand an ultra-lightweight yet stiff wheelchair for maximum driving performance.
The genius behind the Xenon's ultra lightweight folding frame is 7000 series aerospace aluminium. Unique to the Xenon² wheelchairs, ShapeLoc Technology increases its strength, allows for thinner tube walls, and decreases the overall weight. By combining ShapeLoc Technology with ovalised tubing, the Xenon² delivers an incredibly strong, folding wheelchair frame that weighs as little as 8.8kg and maximises your speed and efficiency with every push.
Peerless Folding Performance
At the core of the Xenon² is a unique cross-brace that fits so neatly under the seat it's barely noticeable - giving a very minimalistic, open-frame feel that you'd usually associate with a rigid wheelchair. But the similarities don't end with the appearance - the completely re-designed axle stem (combined with the new cross-brace) provides the stiff, stable driving performance feel of an ultra-lightweight rigid frame, but with all the portability of a folding one.
Style in Motion
Personalise your Xenon² and stand out from the crowd with a versatile pallete of 32 frame colours. There's also five distinctive anodised styles to choose from for the castor fork and wheel. You can even accentuate your colour scheme further by matching or contrasting the upholstery trim colour of the EXO backrest upholstery.
**PLEASE NOTE: Once we have your order, we will make contact to discuss sizing and any changes you may wish to make.**
Specification
Seat Width: 32cm - 46cm
Seat Depth: 34cm - 50cm
Front Seat Height: 43cm - 50cm
Rear Seat Height: 37cm - 50cm
Backrest Height: 25cm - 47.5cm
Backrest Angle: 75º - 103º (in 4º increments)
Camber: 0º / 2º / 4º
Max user Weight:  17stone / 110kg
Total Weight: From 8.8kg
Share
Recently Viewed Products
Exclusive built-in app section that stores the history of product views (incl. quick view)