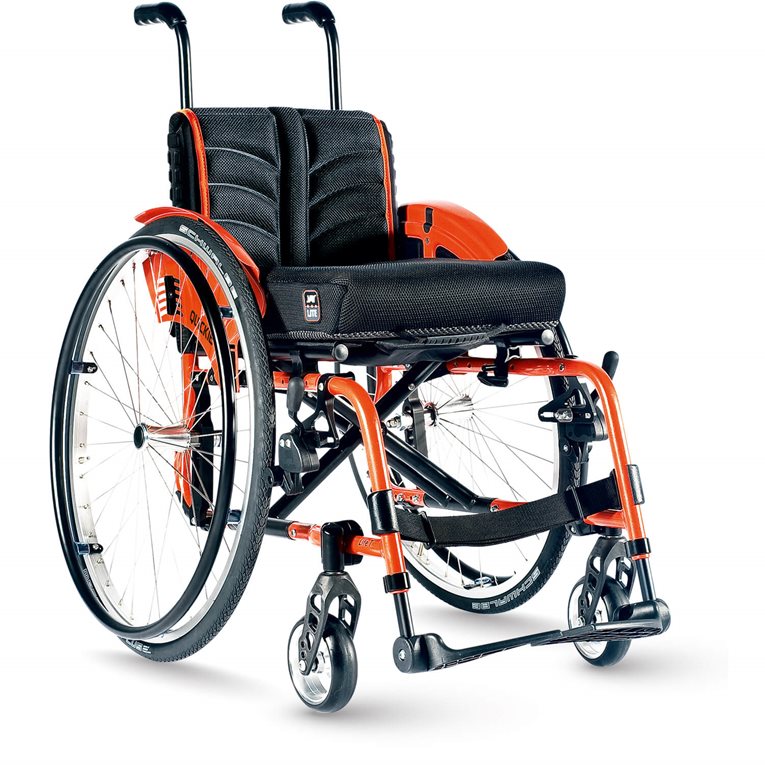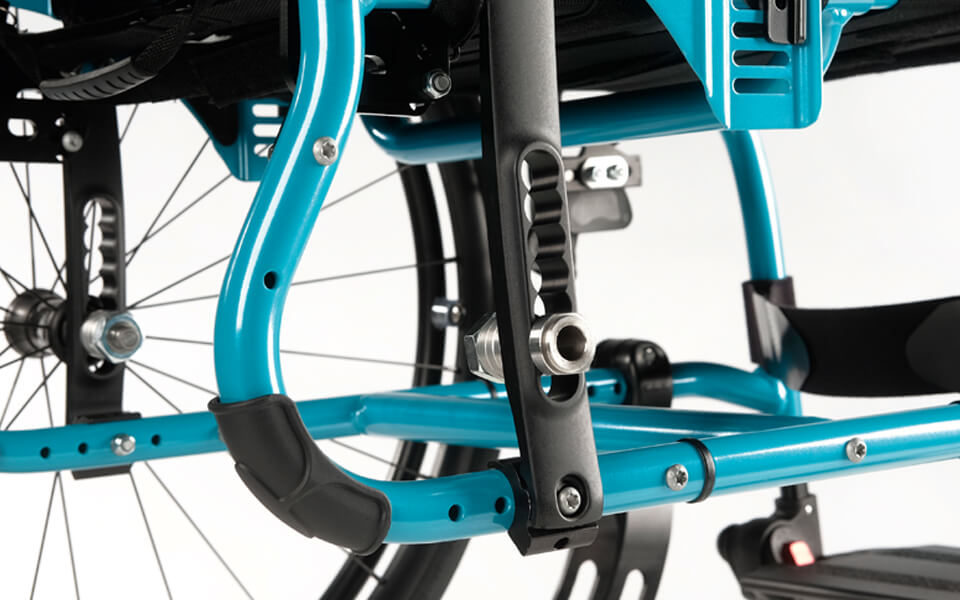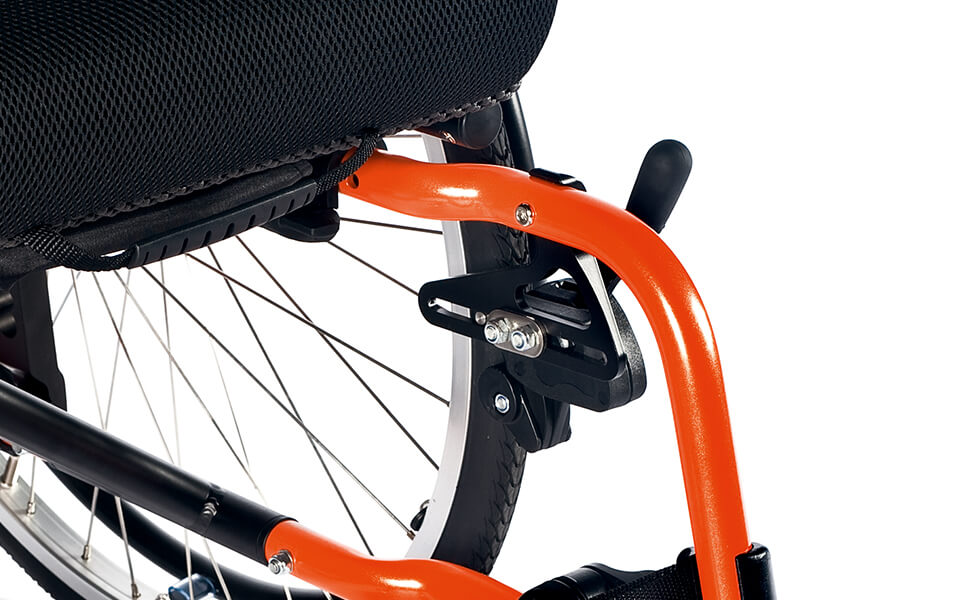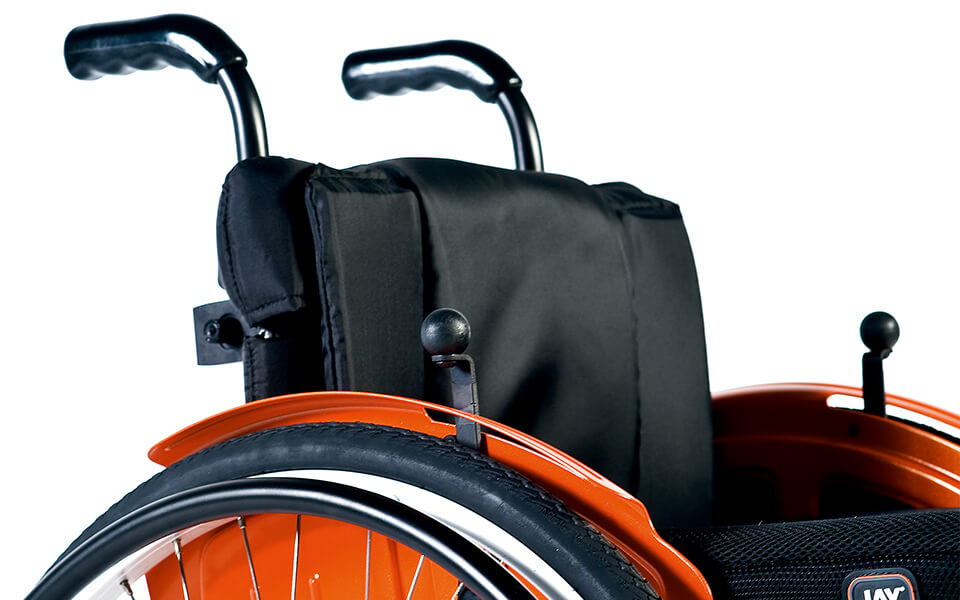 QUICKIE Life T Folding Wheelchair
The folding wheelchair for a teenager on the move.
Live life to the full with the Quickie Life FT! Meeting your friends or going to school? Whatever your plans are for the day, the folding-frame Life FT is not only easy to transport, but it's also the perfect all-rounder for your day-to-day routines. Designed for an adolescent's body size and needs, the Life FT is available with a fixed-front frame (with a choice of straight, abduction or inset front ends) or a swing-away hanger version.
Abduction Frame
This frame version offers 2.5cm abduction on each side, this gives more forward stability and allows easier forward transfers.
Safari Brake
The safari-brake in the skirtguard panel is carefully integrated for quick and easy braking without the need to lean forward, perfect for small children. There are options available for young adults and small children, ensuring that the Life FT suits your life.
Multiple Adjustable Axle Plate
The Life FT comes with an axle plate that enables the adjustment of rear seat height, increase or decrease the bucket in the chair. The centre of gravity can be adjusted from 2.3cm to 8.3cm, get the balance right for you and change it when your skills improve. Camber is also adjustable from 0º to 6° so that the most ergonomic set up can be achieved.
Carbon Platform Footplate
The most lightweight and stylish footplate with angle and depth adjustment, this can also be matched with the carbon side-guard for a sleek finish.
**PLEASE NOTE: Once we have your order, we will make contact to discuss sizing and any changes you may wish to make.**
Specification
Seat Width: 28cm - 50cm
Seat Depth: 32cm - 46cm
Front Seat Height: 40cm - 53cm
Rear Seat Height: 40cm - 50cm
Backrest Height: 25cm - 47.5cm
Backrest Angle: 78º - 102º (in 4º increments)
Camber: 0º - 6º
Max user Weight:  16stone / 100kg
Total Weight: From 10.5kg
Share
Recently Viewed Products
Exclusive built-in app section that stores the history of product views (incl. quick view)