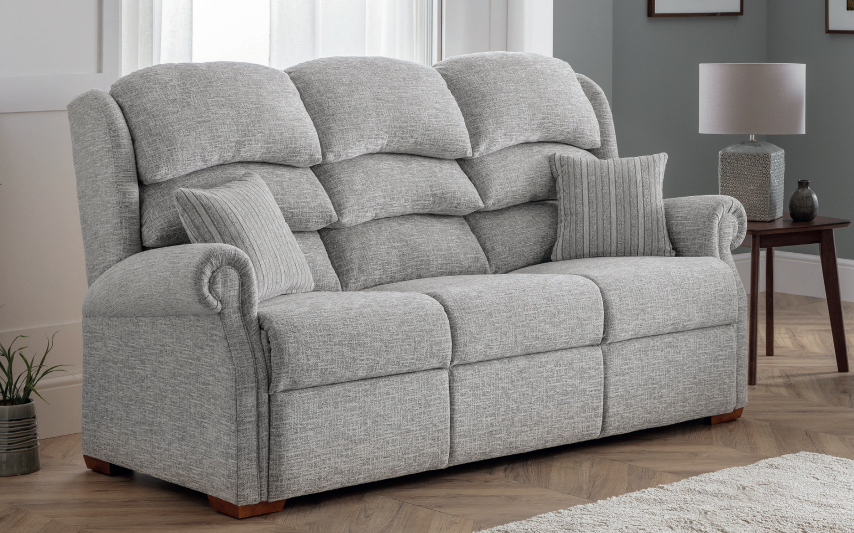 Pride Sofas & Fixed Chairs
To complement the Dorchester, Buxton, Hereford and Monmouth Rise and Recline chairs, we are pleased to be able to offer a range of sofas and fixed chairs to create the complete look.
Choose from 3 different sofa sizes and fixed chairs.
Available in 3 seat backs:
Material Choice
Choose from a selection of fabrics, faux leathers and shelly leather materials.   The standard fabric choices are shown below.
Further choices are available, subject to availability and a potential price increase.  Please contact us directly if you wish to discuss a different material for your furniture.
 Sizing
The sizing for the various sofas is listed below.  Please refer to the correct table of measurements, based on your choice of Rise & Recliner chair you have chosen:
Premier & Deluxe
Dual & Single Motor TIS

Share
Recently Viewed Products
Exclusive built-in app section that stores the history of product views (incl. quick view)