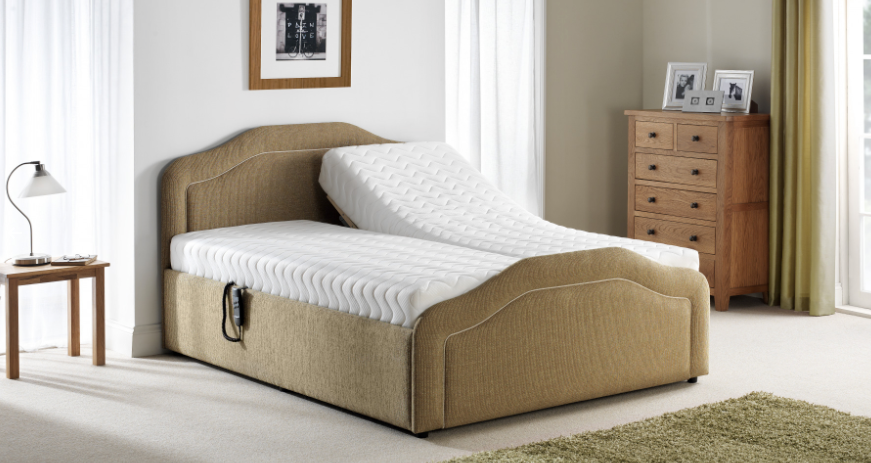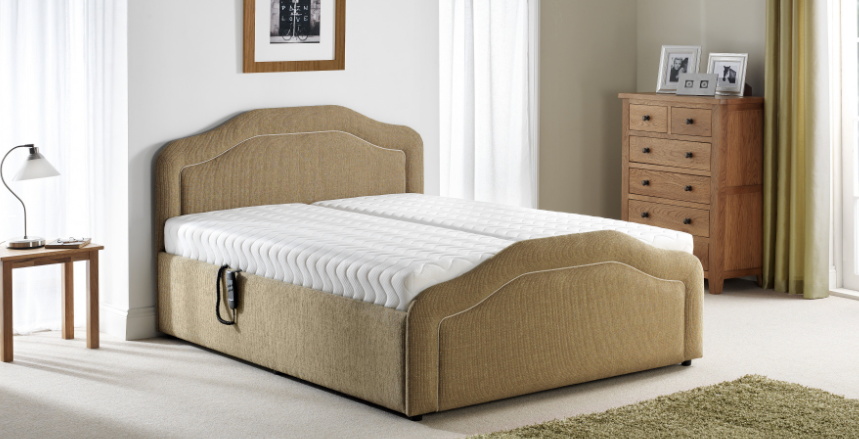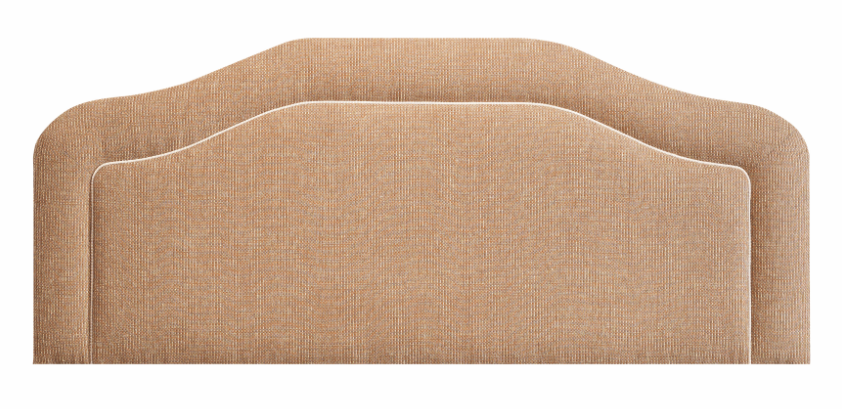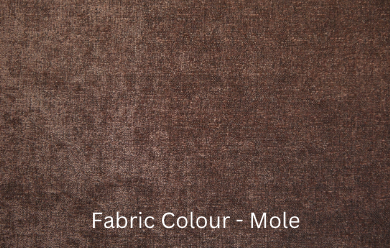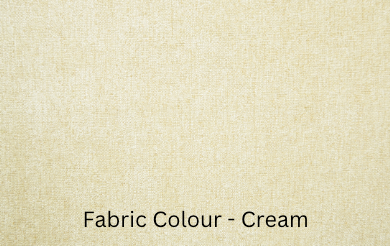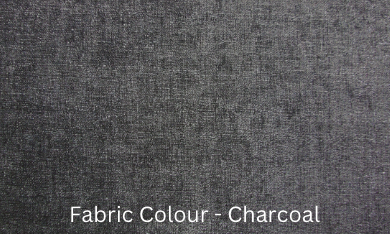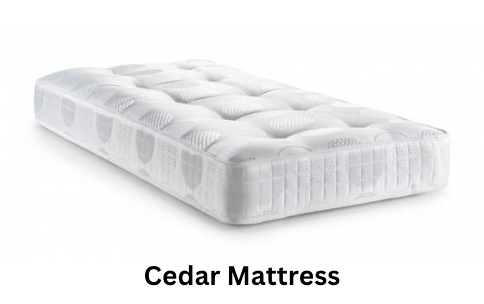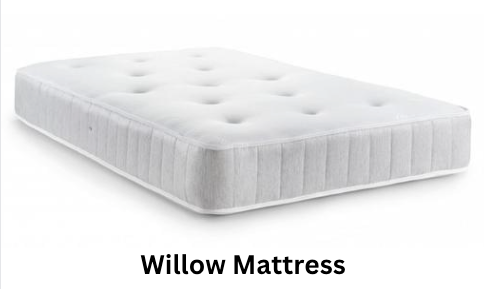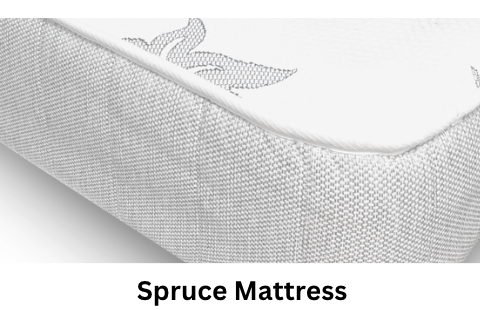 Ollerton Electric 5-Fold Adjustable Bed
The Ollerton adjustable bed offers a classic style, with hardwearing fabric upholstery. The electric 5-fold slatted adjustable bed base offers a remarkable level of adaptable comfort. The easy to use handset allows you to find optimal support from your neck to your legs.
The 5-fold bed base offers multiple positions which can be important for those who spend lots of time resting or recovering in bed. The pressure-relieving function is great for circulation, while keeping you comfortable at the same time.
Choice of 3 mattresses:
Cedar - A 10" thick ortho sprung mattress, specifically designed for our bed ranges. The Cedar is a great value mattress and comes in our cool breathable damask fabric.
Willow - A 10" medium density with 8″ ortho sprung memory and 2″ memory foam topper. A high quality and great value mattress offering great posture support, coming in a stylish coolmax breathable fabric with grey quilted boarders.
Spruce - 

Firmest mattress within the range with 8″ firm ortho foam with 2″ memory foam top layer.
Choice of 3 fabrics:
Mole (as shown)
Cream
Charcoal
Key features
Electric 5-fold slatted adjustable bed
Remarkable level of adaptable comfort
Back elevation
Foot elevation
High – Low Elevation
Easy-to-use handset
Support from your neck to your calves
Pressure-relieving function
Improve blood flow / circulation
Ideal for resting or recovery
Specifications
Available Bed Widths
| | |
| --- | --- |
| Single Bed Widths | 2ft 3 | 2ft 6 | 3ft | 3ft 6 | 4ft | 4ft 6 |
| Double Bed Widths | 4ft 6 | 5ft | 6ft |
| | |
| Headboard Height | 41" / 104.14 cm |
| Footboard Height | 26" / 66.04 cm |
Share
Recently Viewed Products
Exclusive built-in app section that stores the history of product views (incl. quick view)