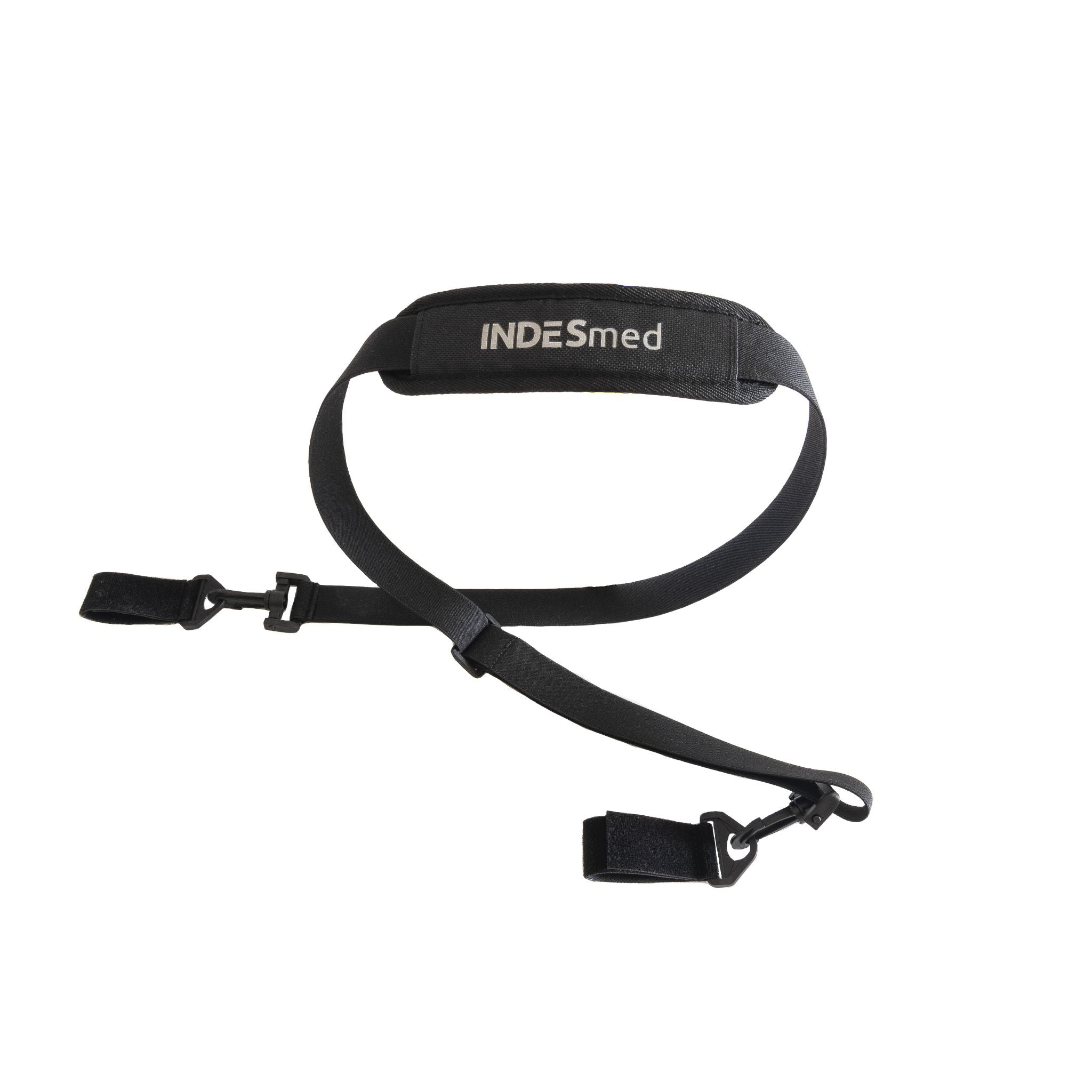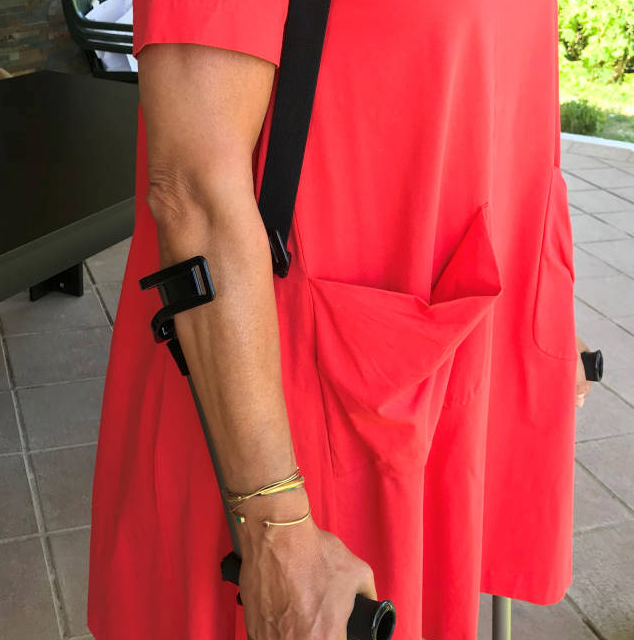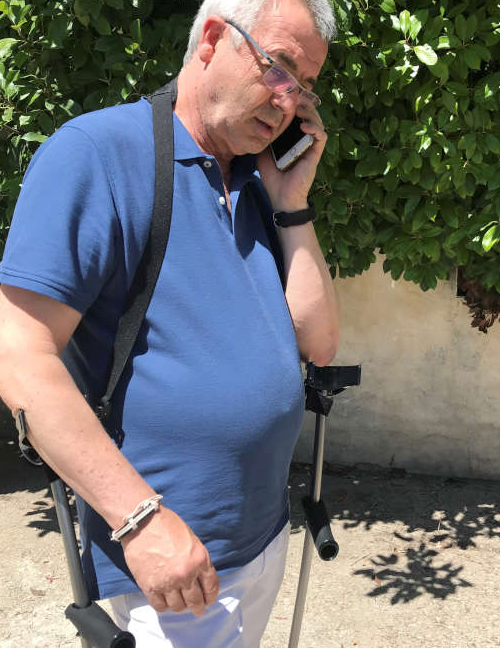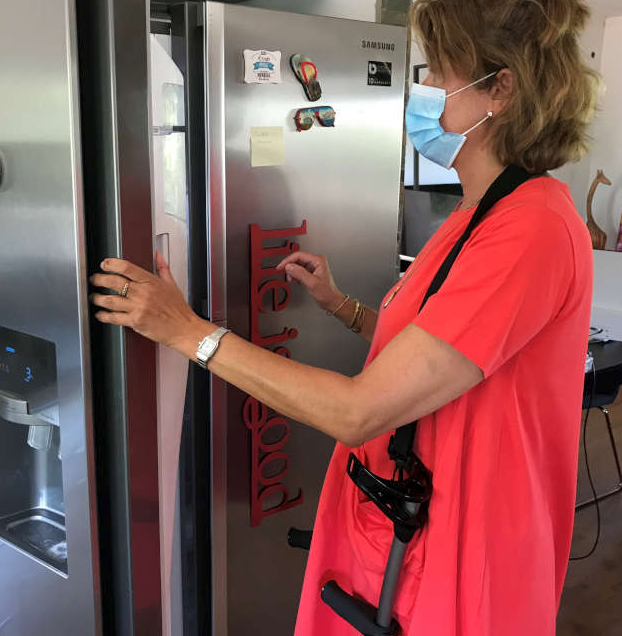 Indesmed Crutch Support / Anti-Fall Strap
Developed in Germany, a crutch carry strap, leaving your hands free.
Attach to crutches to keep hands free while preventing crutches from falling to the ground. If you don't always have a suitable place to put your crutches or if your canes fall down, the elastic strap can help you in these situations. It allows you to free your walking sticks, but makes sure that they do not fall out and are always within reach.
The INDESmed elastic strap, when placed around the neck, allows you to hang your crutches along the body. This way you can have your hands free at all times. Just let go of the crutches and you can easily use your hands to call an elevator, answer the phone or look for something in the cupboard.
The length of the strap is adjustable to fit various sizes. There are also paddings for the comfort of the neck.
Using it is very simple: just use the hooks on the strap and place them on the crutches, adjust the length of the strap to your height. Once this is done, the strap is ready to be worn!
TECHNICAL FEATURES
- High quality elastic material.
- Easy to attach thanks to its velcro closure.
- Adjustable in length.
- Compatible with all crutches available on the market.
Share
Recently Viewed Products
Exclusive built-in app section that stores the history of product views (incl. quick view)