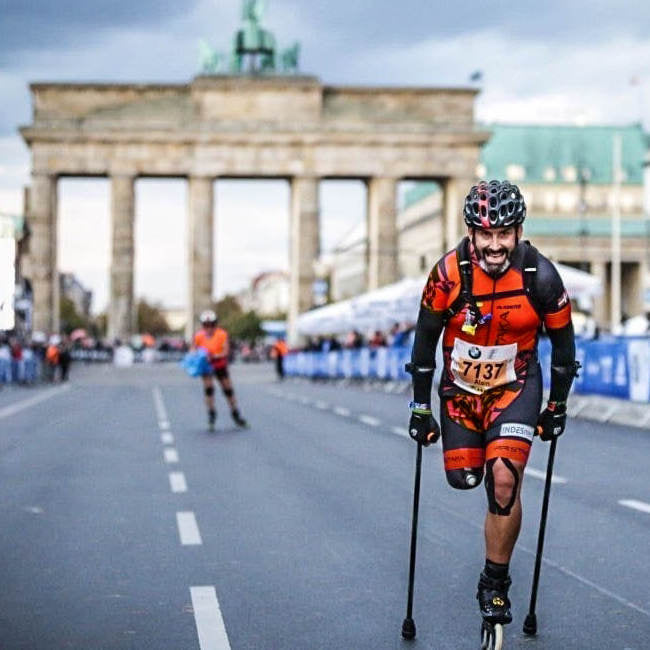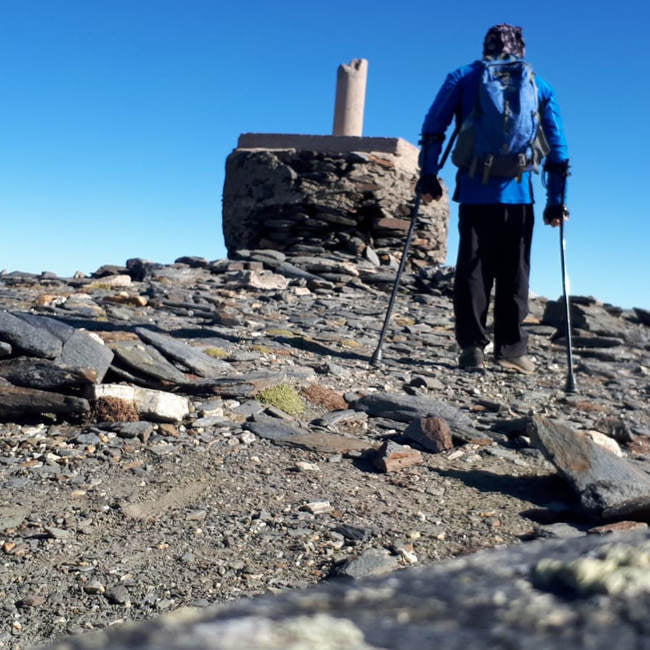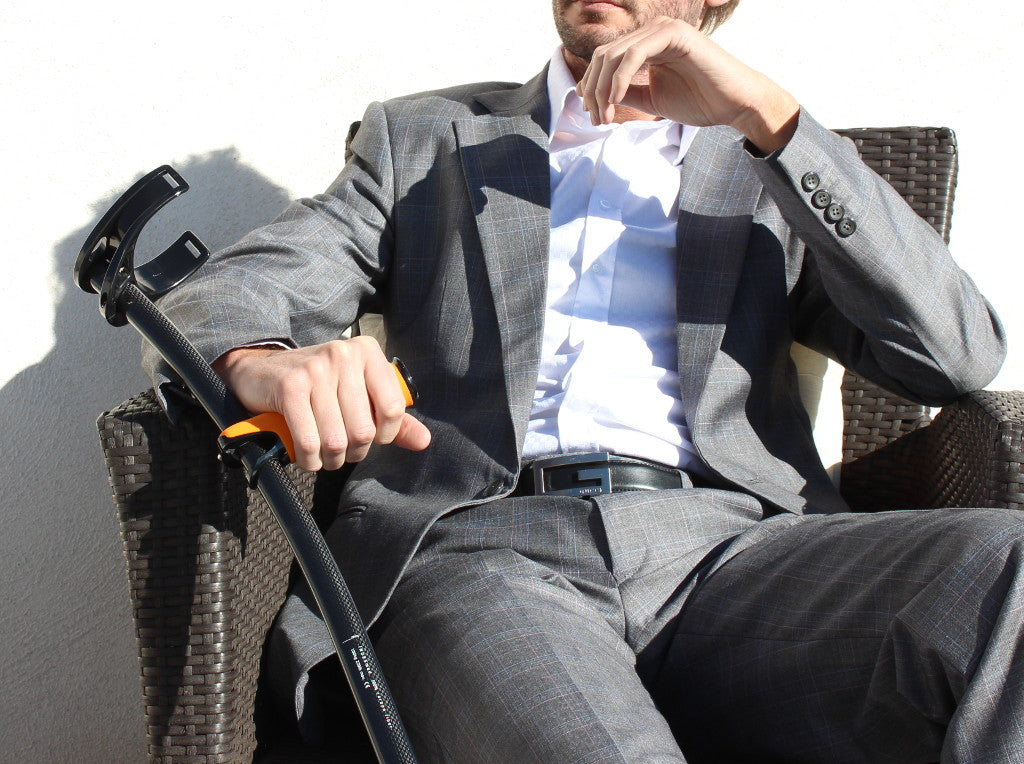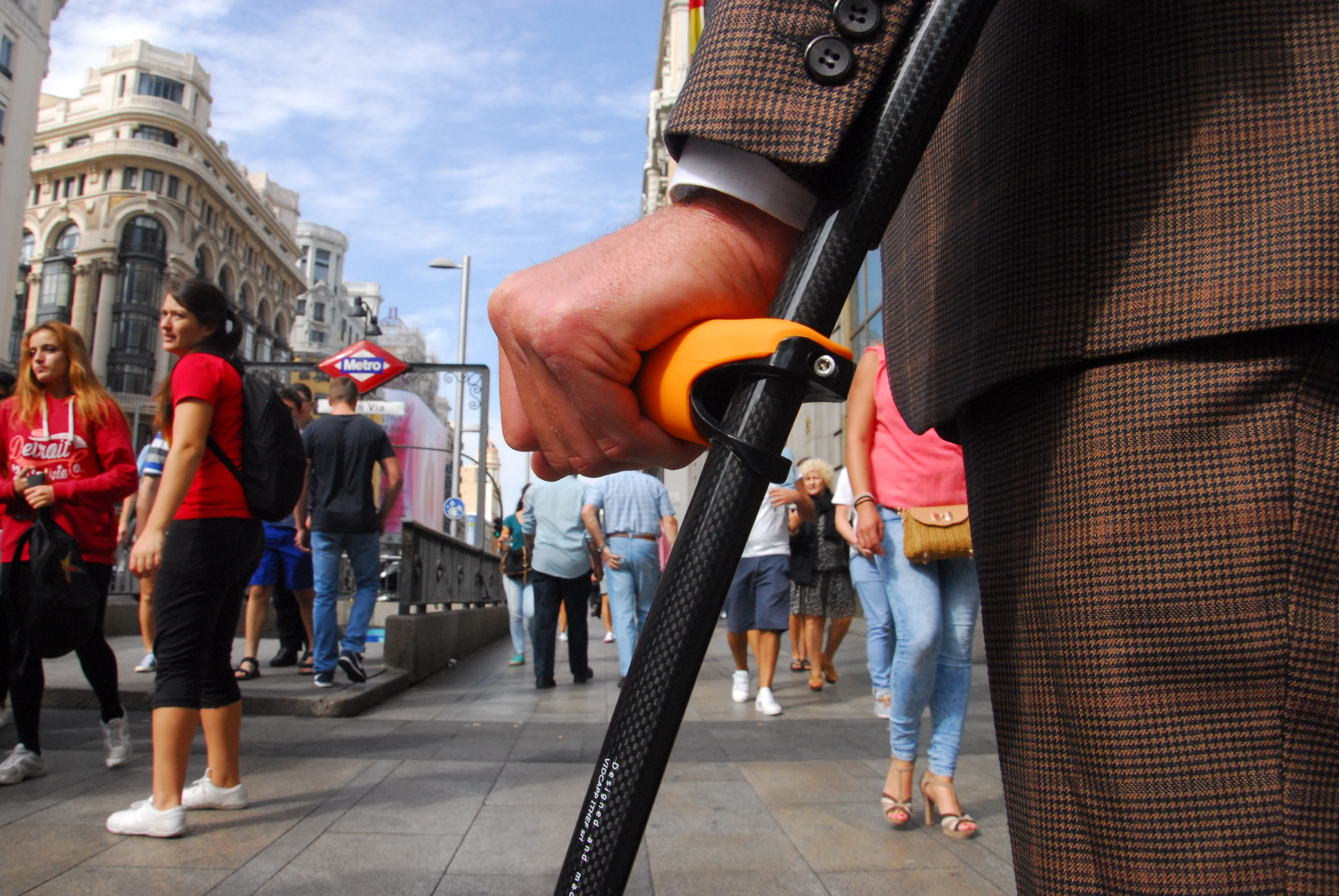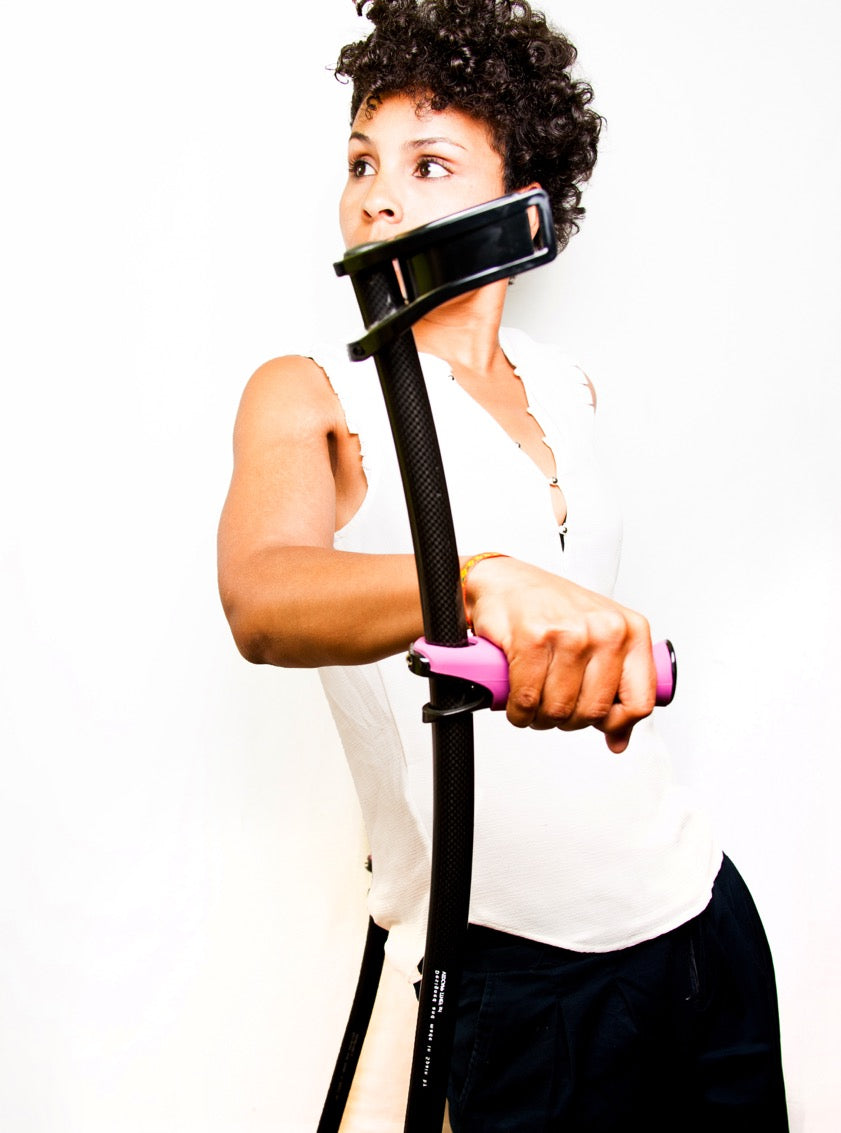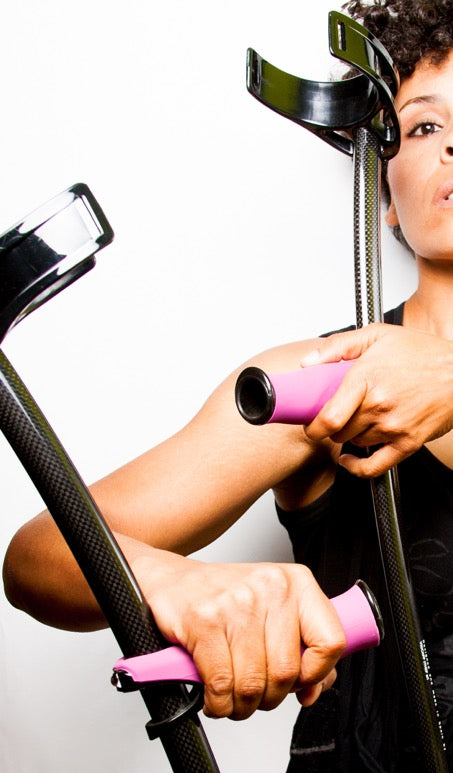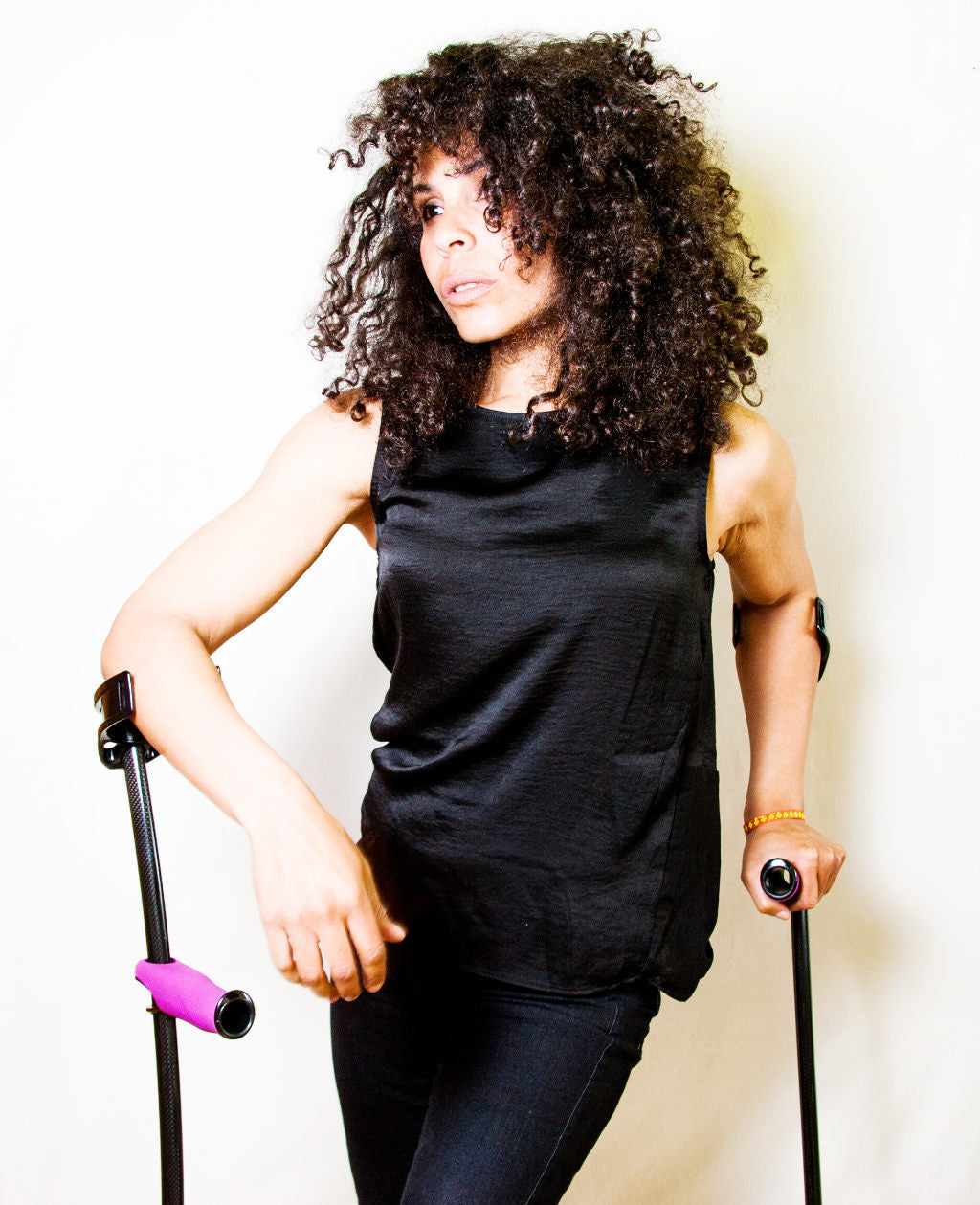 Indesmed Carbon Fibre Forearm Crutches - Sports Edition
Extreme Resistance and Damping
The INDESmed carbon fibre crutches are the lightest in the world: a weight of only 0.5lb (220 grams, as much as a mobile phone) for a maximum load of 440lb (200 kg).
They are made with a single handmade carbon fibre rod. Thanks to this feature these crutches have a better stability, a higher load capacity (200 kg, 440lb) and an incredible lightness compared to standard crutches.
The Sport Edition stands out for the materials used: in addition to the carbon fibre, there is a resin called Epoxy which, giving greater flexibility than any conventional crutch, allows the carbon to absorb all the energy of shocks, giving extreme cushioning. Thanks to these characteristics of carbon and resin, the Sport Edition carbon fibre crutch is able to reduce vibrations to a minimum.
Please note:  The price is per crutch.
Exclusive Design: Lightness and Ergonomics
The curved shape of the crutch allows a perfect and ergonomic adaptation to the tendons and muscles of the arm and shoulder. In addition, due to the method of attachment used, there are no annoying noises such as a metallic click while using the crutches.
The ergonomic design of the handle offers greater comfort and prevents known problems with conventional crutches, such as pain in the wrists, hands and shoulders or joint problems, which sometimes causes tendonitis.
The handles are covered with medical silicone pads and have a non-circular shape that increases the contact surface between hand and crutch while keeping the wrist in a natural position. The position of the thumb is more natural, which reduces the tension on the hand, a factor not to be ignored especially with intensive use.
This is a unique crutch design at the forefront of orthopaedic innovation.
Full Sport Pack
With the carbon fibre crutch sport edition are included:
One open arm rest strap
One XL extreme tip for intensive and extreme use
NO Tendonitis guaranteed or your money back!
We are completely sure that you will not suffer tendonitis with our ergonomic handgrip. We are so confident about our worldwide patented design that we can say it loudly: NO tendonitis guaranteed or your money back!
How do I choose my size?
Every carbon forearm crutch is fully adjustable simply moving the cuff and Hand-Grip along the curved area, but each size has been designed to maximize ergonomics and user comfort. Each size relates to a user's height range; this way, for example, size L is intended for user's height between 1,75m(69") and 1,85m(73").
You can see the relationship between user's height and crutches size on below table.
If you are a forearm crutch "expert", you can measure the total length of your current crutch (as in right picture), and check this length with the corresponding crutch size length described in the below table (h):
| | | | |
| --- | --- | --- | --- |
| Advised size according user's height |   |   | see fig.(h) |
| XL | 185cm(73") / 195cm(77") |   | h=118cm(46") |
| L | 175cm(69") / 185cm(73") |   | h=110cm(43") |
| M | 165cm(65") / 175cm(69") |   | h=105cm(41") |
| S | 155cm(61") / 165cm(65") |   | h=100cm(39") |
Share
Recently Viewed Products
Exclusive built-in app section that stores the history of product views (incl. quick view)