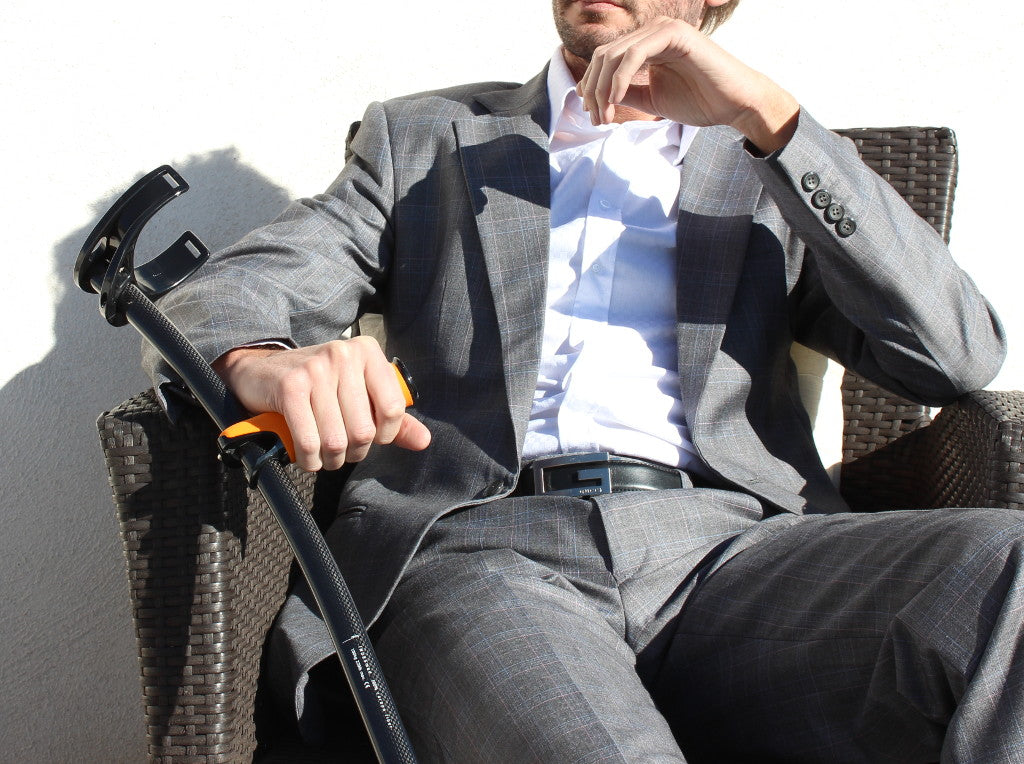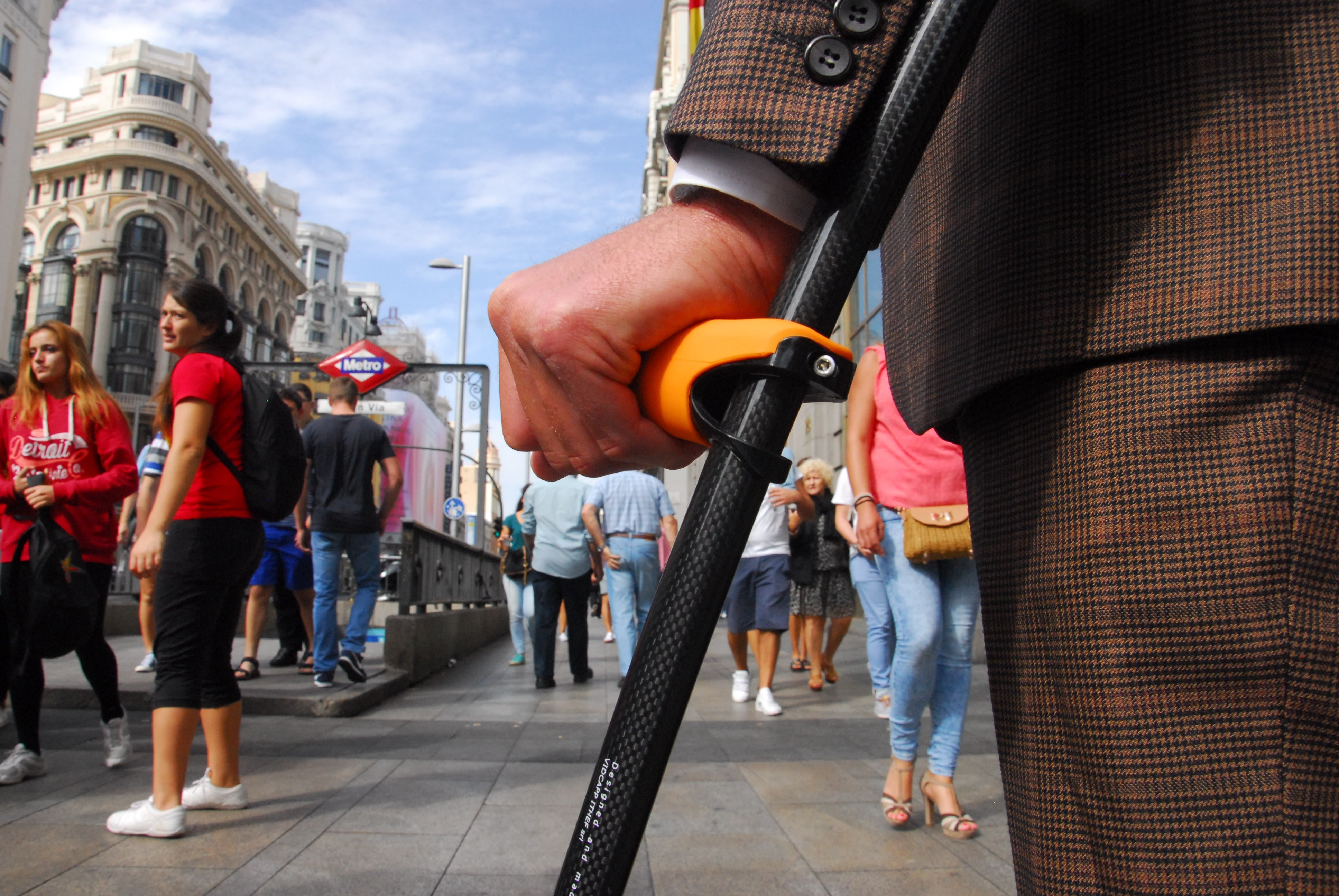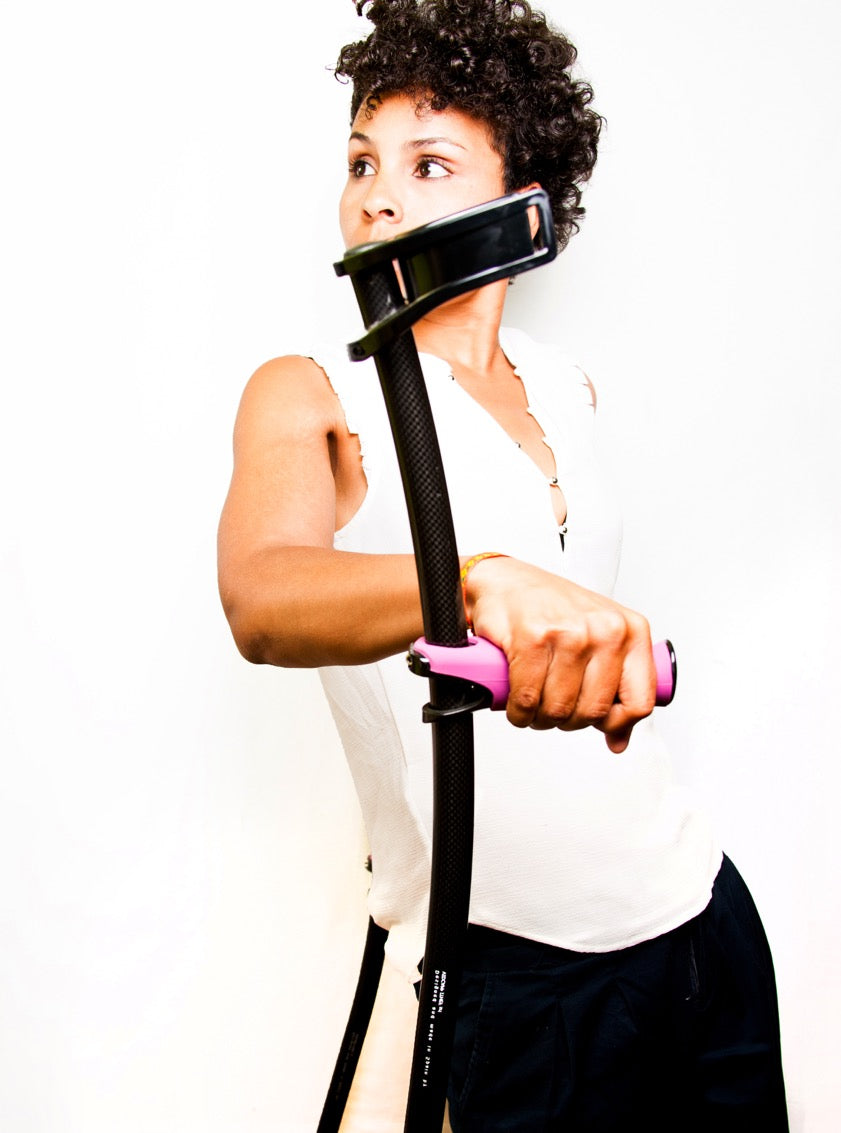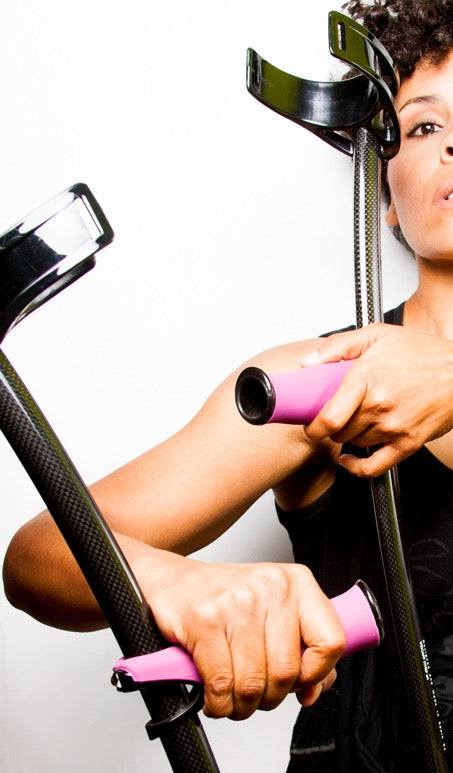 Indesmed Carbon Fibre Forearm Crutch - Price per crutch
The lightest forearm crutch in the world at 220g!
Created with a carbon fibre frame, which increases considerably the specific resistance in comparison to the standard aluminum crutches.
With an exclusive curved and oval shape that allows a perfect regulation and anatomic adaptation, the continuous regulation of the handgrip and cuff improves the design, and avoids the annoying noises of the standard fixation systems.
Also exclusive, is the ergonomic handgrip design which increases considerably the users comfort and avoids the known problems of the conventional crutches:
- Keeps the natural position of the wrist, this suppresses the pain of the median an ulnar nerves.
- Spreads the corporal pressure over the hand, avoiding the pain on the palm of the hand.
- Improves the position of the thumb finger, decreasing or totally suppressing the hardness that appears due to a long-term use of crutches.
Its tip of high friction coefficient rubber and Dupon, highly improves the safety of the user and decreases simultaneously the total weight. Buy now the best forearm crutches!
PRICE IS PER CRUTCH
NO Tendonitis guaranteed or your money back!
We are completely sure that you will not suffer tendonitis with our ergonomic handgrip. We are so confident about our worldwide patented design that we can say it loudly: NO tendonitis guaranteed or your money back!
How do I choose my size?
Every carbon forearm crutch is fully adjustable simply moving the cuff and Hand-Grip along the curved area, but each size has been designed to maximize ergonomics and user comfort. Each size relates to a user's height range; this way, for example, size L is intended for user's height between 1,75m(69") and 1,85m(73").
You can see the relationship between user's height and crutches size on below table.
If you are a forearm crutch "expert", you can measure the total length of your current crutch (as in right picture), and check this length with the corresponding crutch size length described in the below table (h):
| | | | |
| --- | --- | --- | --- |
| Advised size according user's height |   |   | see fig.(h) |
| XL | 185cm(73") / 195cm(77") |   | h=118cm(46") |
| L | 175cm(69") / 185cm(73") |   | h=110cm(43") |
| M | 165cm(65") / 175cm(69") |   | h=105cm(41") |
| S | 155cm(61") / 165cm(65") |   | h=100cm(39") |
Share
Recently Viewed Products
Exclusive built-in app section that stores the history of product views (incl. quick view)