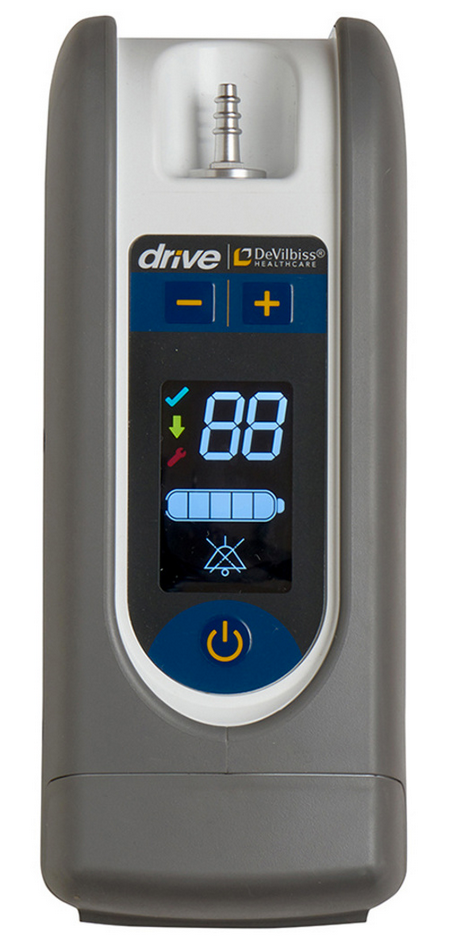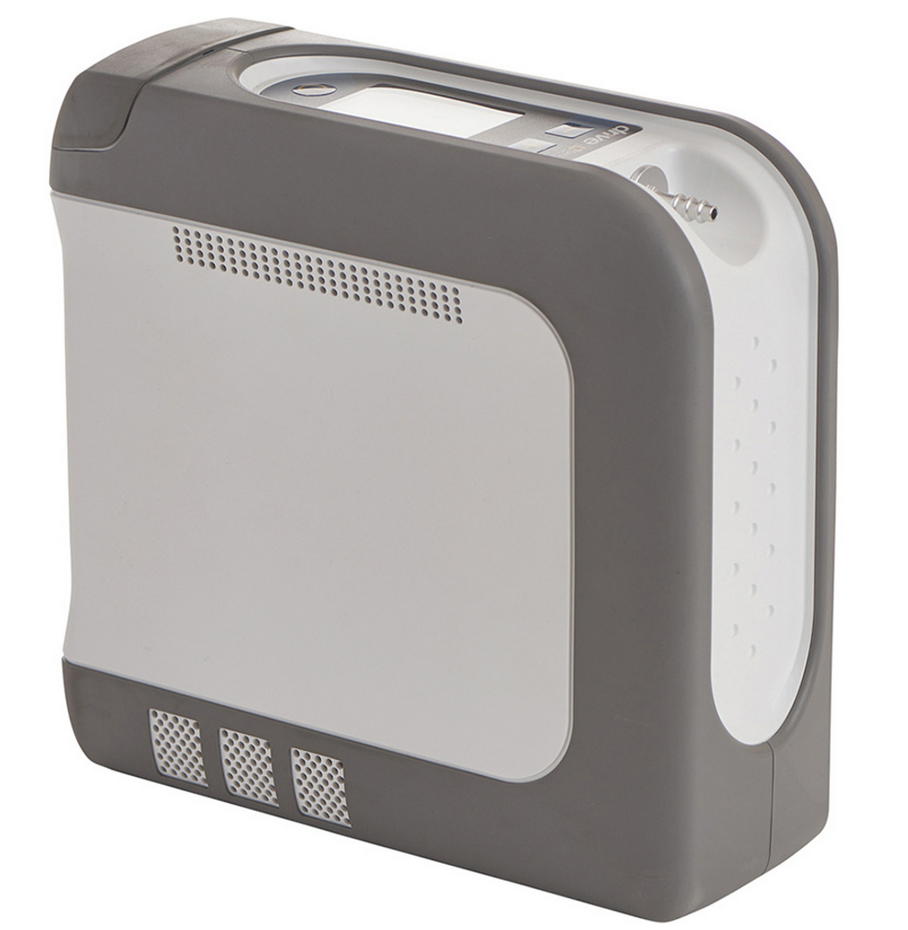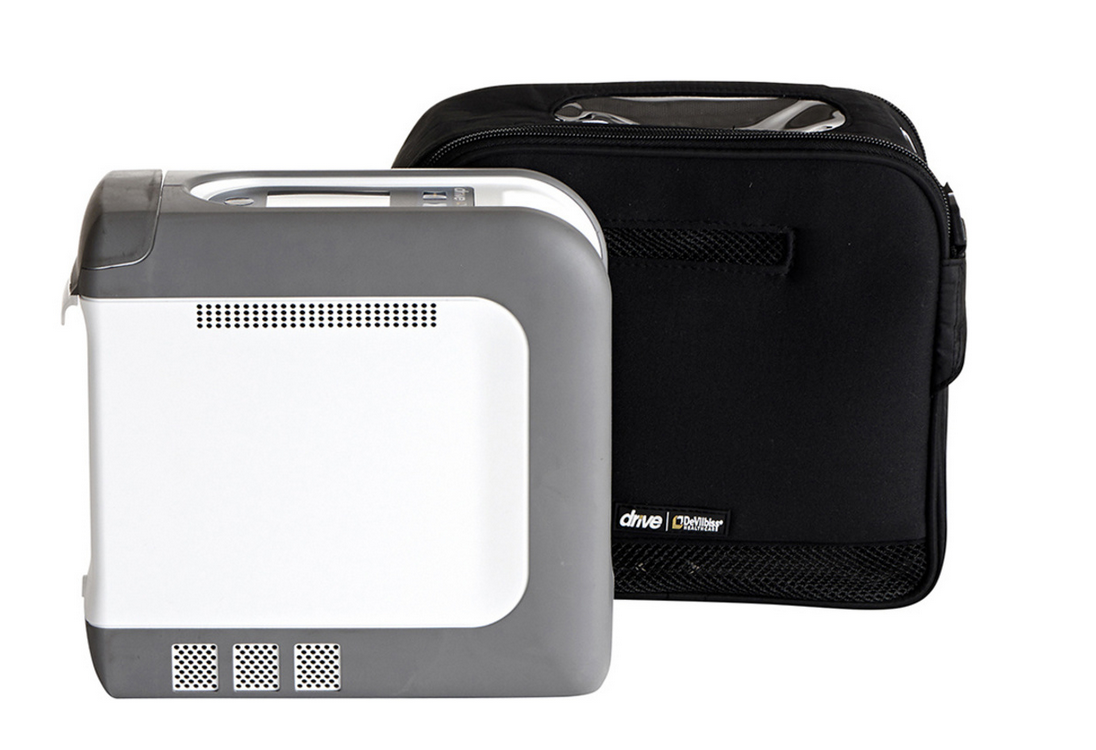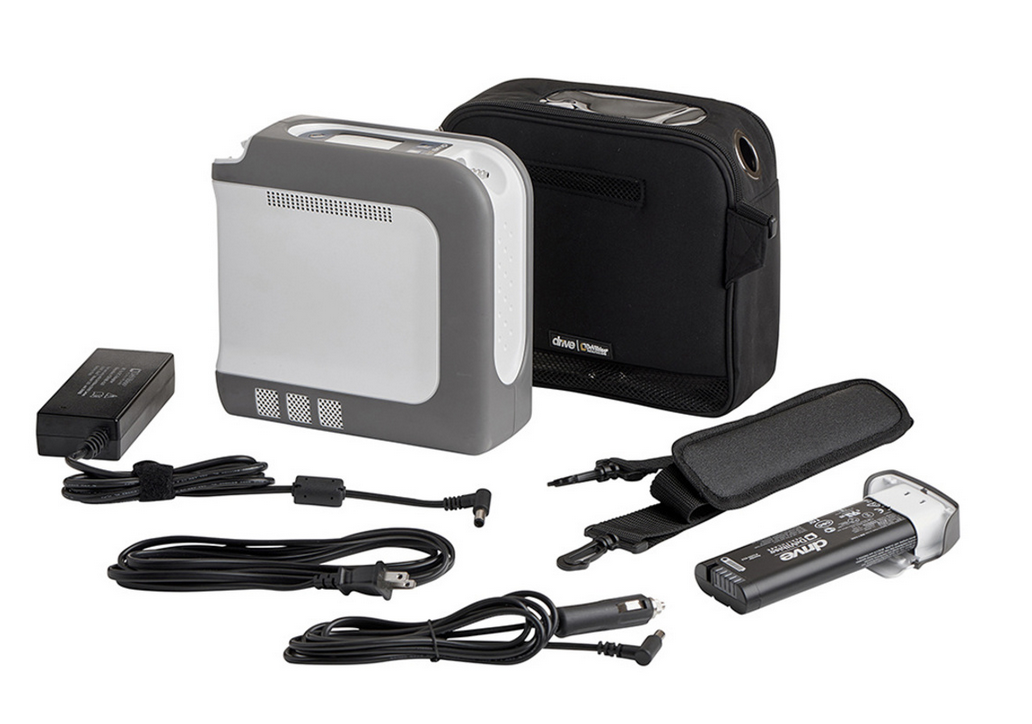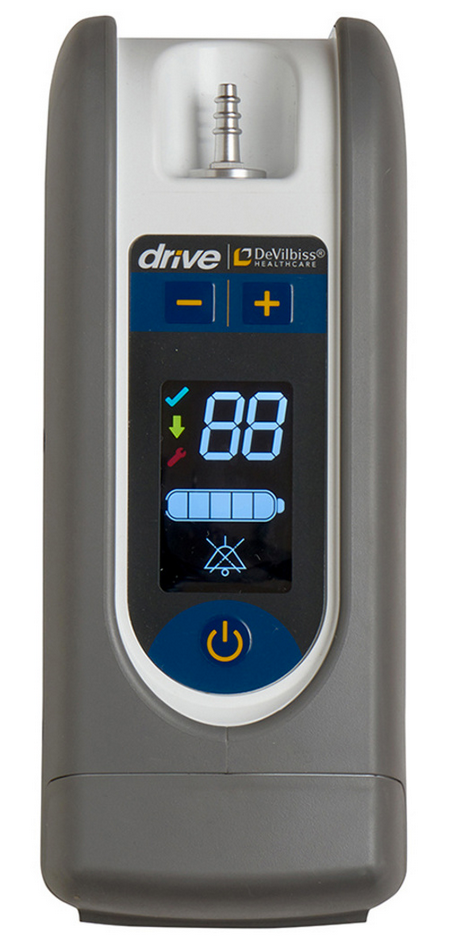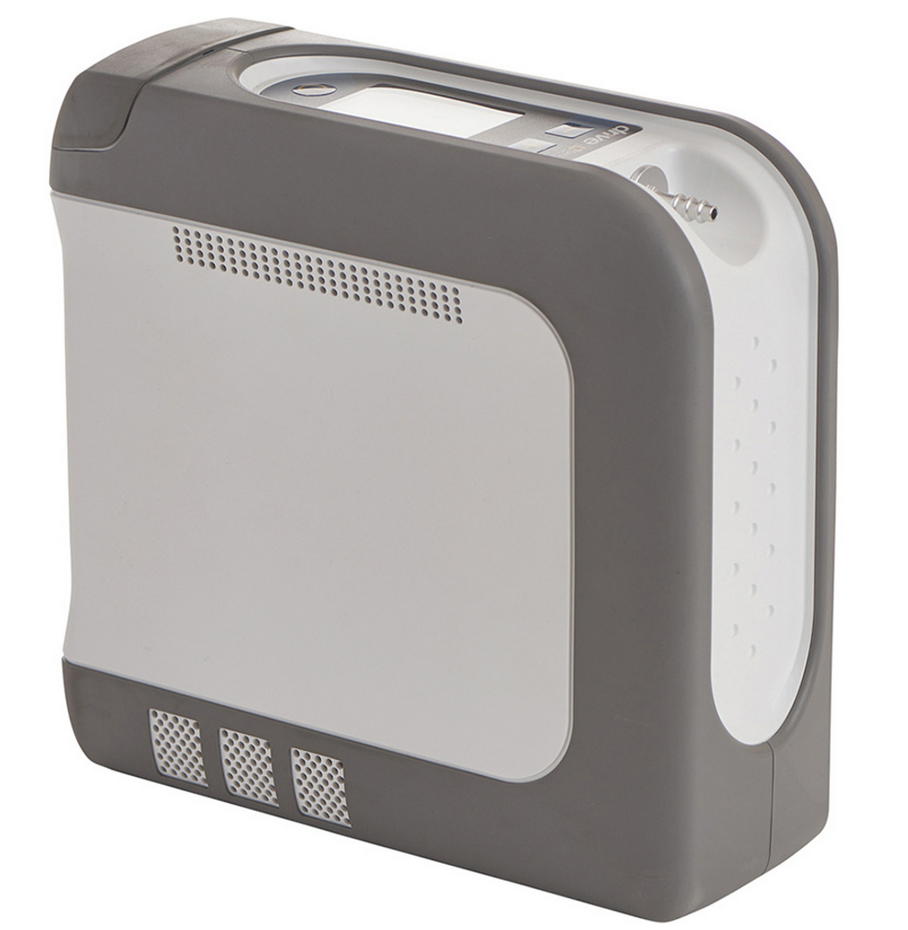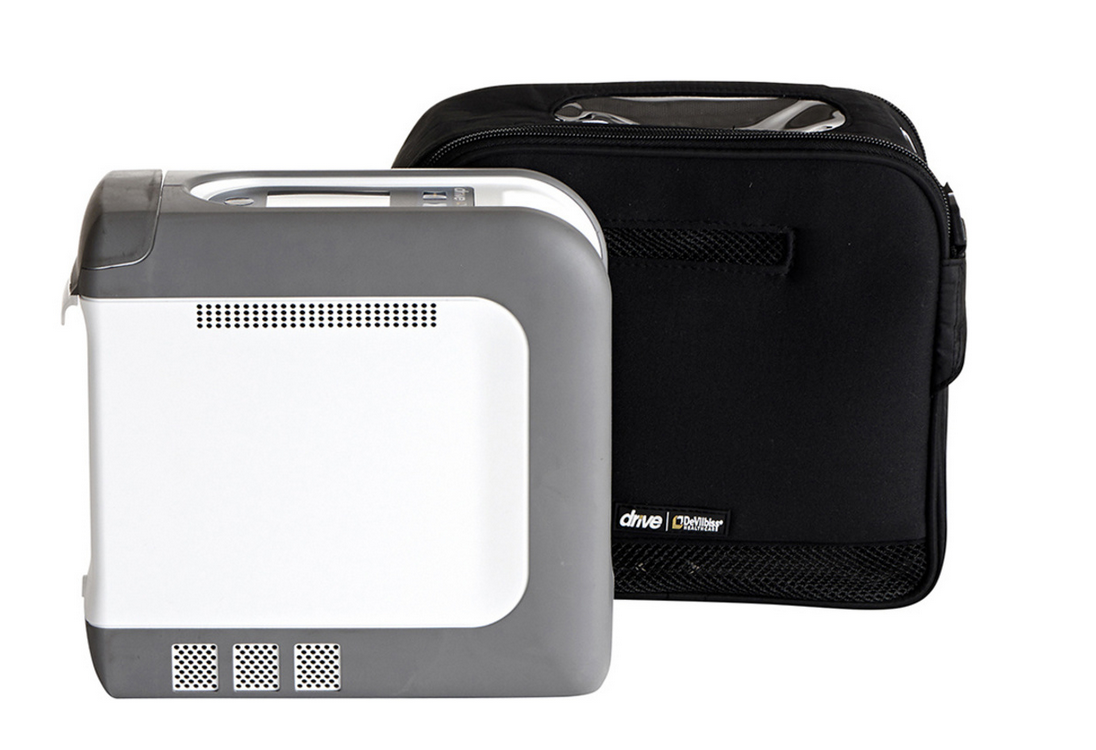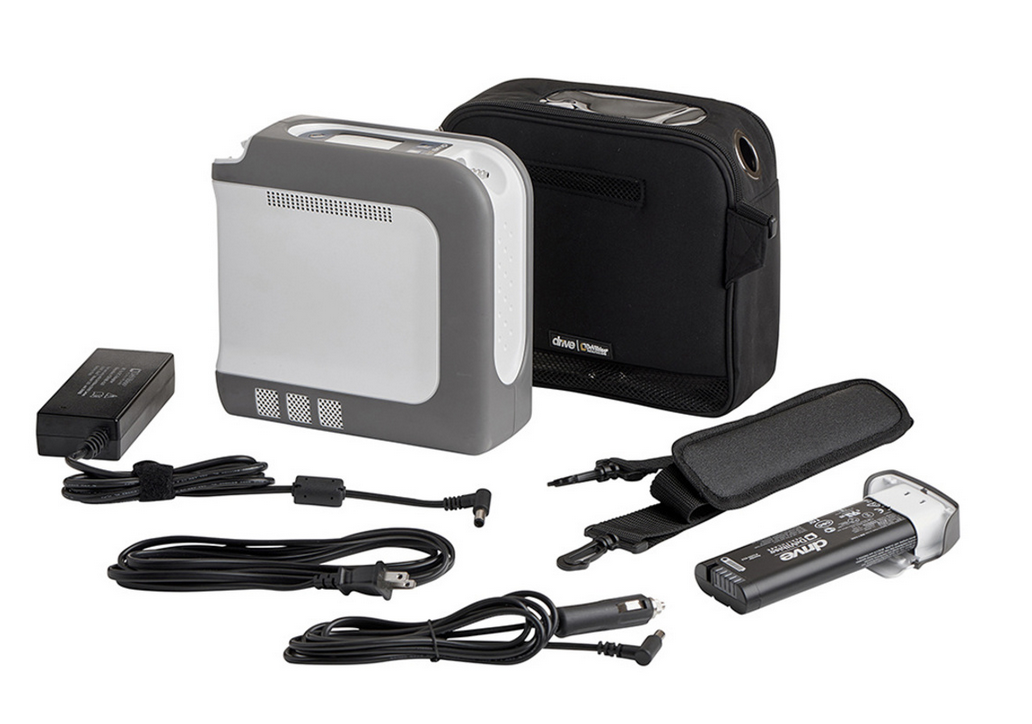 Enlarge photo
iGo2 Portable Oxygen Concentrator
Description
This first-of-its-kind Portable Oxygen Concentrator uses patented SmartDose Technology to automatically adjust the oxygen dose to each user's breath rate.
Lightweight - 2.2kg including battery, case & strap
SmartDose Tech auto-adjustments
Unmatched conserver trigger sensitivity
Federal Aviation Administration compliant
Includes two Adult Cannulas with 2m Tubing
Product Features
The SmartDose Technology delivers more oxygen when needed, maintaining oxygen saturation levels. This high performance PC allows patients requiring oxygen independence to travel with the peace of mind that they are receiving the oxygen that they need.
Dimensions (HxWxD): 21.3 x 8.9 x 21.8cm (8.4 x 3.5 x 8.4")
Durable high quality POC
2 modes - SmartDose & PulseDose
User friendly design - battery, LCD screen and unit controls are located on top of the concentrator and easily accessible whilst in the carry case
No filter replacements
Light up battery indicator
Easy battery loading and replacement located at the top of the carry case
Large, easy to read LCD screen
Storage space on carry case for two additional batteries
Audible alerts for low battery, low oxygen output, no breath detected in PulseDose mode, high temperature or unit malfunction
94% oxygen purity
Comes complete with iGo2, battery, carry case, power supply, card adapter and power cord
2.2kg in weight
Oxygen Output: 90% +4/-3
Maximum O2 Production: 1014ml
Measured Sound Level: <37dB (setting 2) 20BPM
Battery run time: min. 3.5 hours (setting 2)
SmartDose: 1d - 4d / 5
Oxygen Delivery Settings: 1 to 5 (user manual for more instructions)
Share
Recently Viewed Products
Exclusive built-in app section that stores the history of product views (incl. quick view)