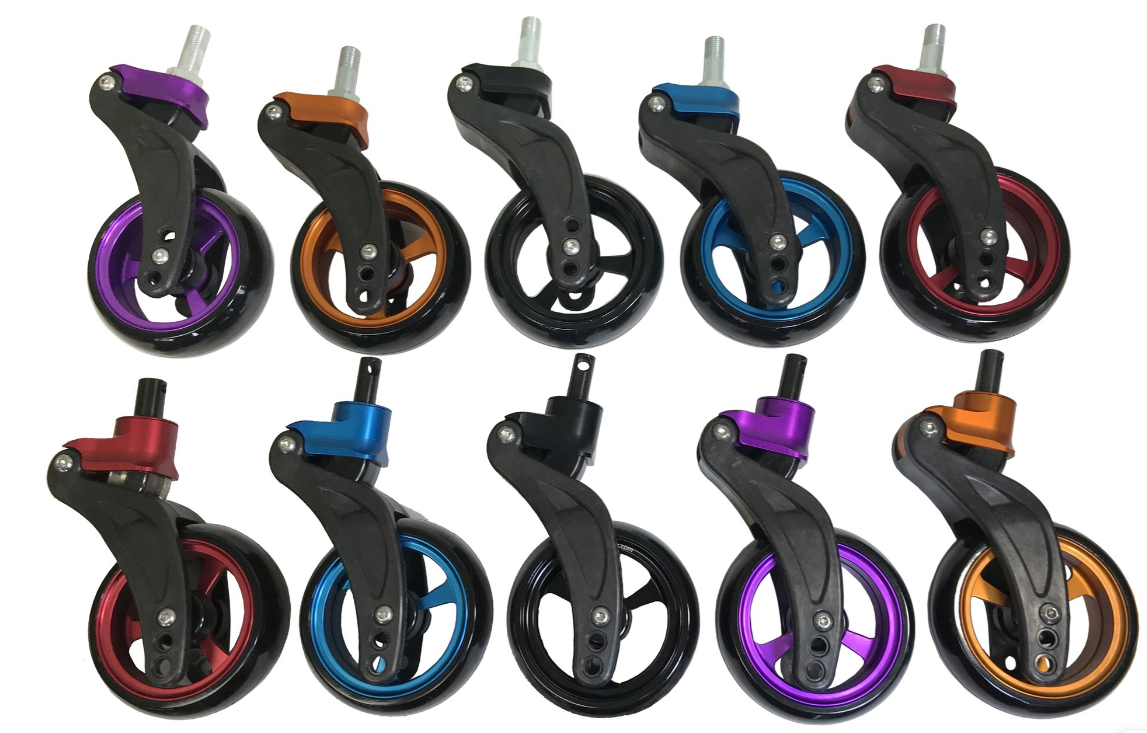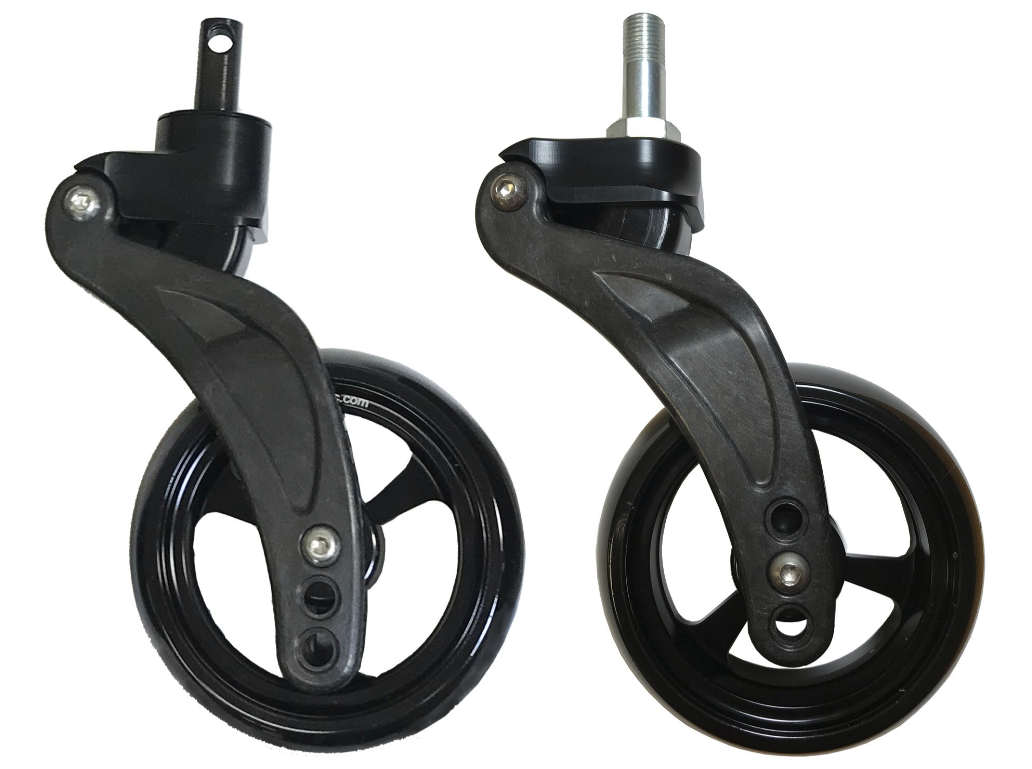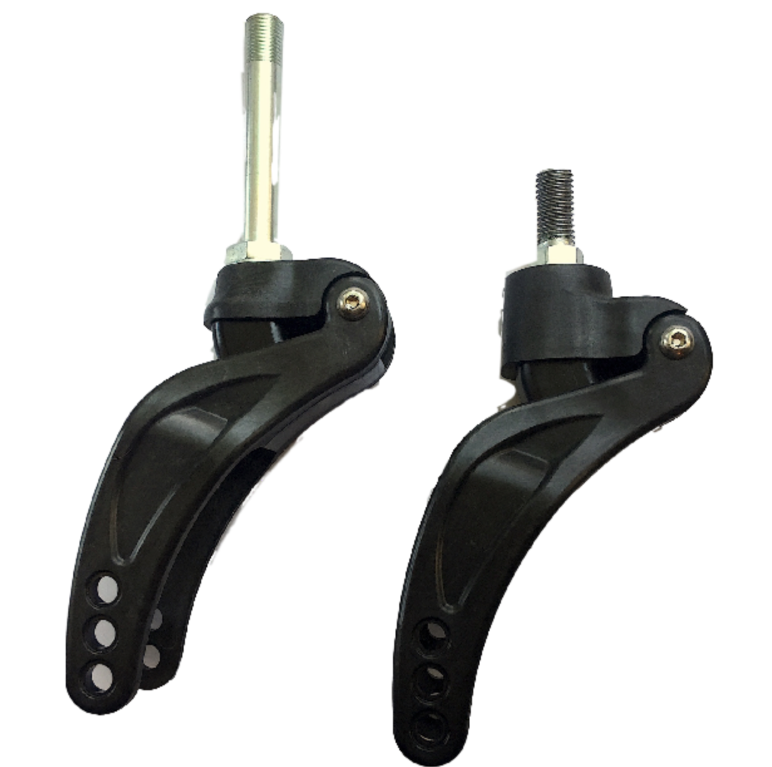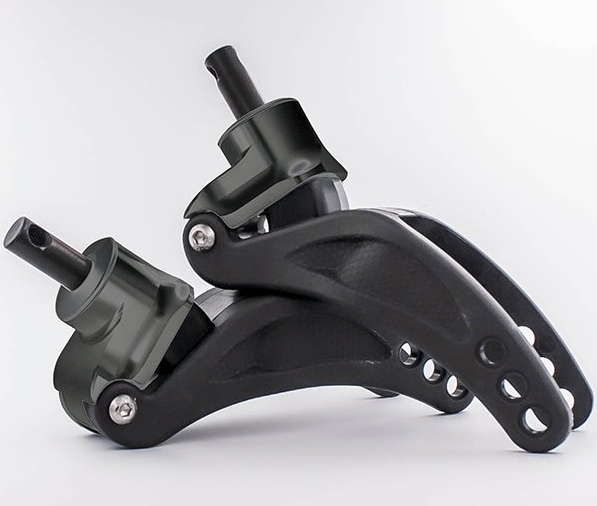 Frog Legs Suspension Phase 2 Carbon Wheelchair Forks (Pair)
Frog Legs has refined their new carbon fibre shock absorber! It's called the "Phase 2 Hybrid". The definition of Hybrid is literally "a thing made by combining two different elements". This fork has many advantages over the original aluminium and is a culmination of improvements to Frog Leg's first carbon fibre release. The Hybrid features a newly designed aluminium top, the wedge progressive polymer, and a carbon fibre lower swing arm.
Optimal Fibre Orientation — The development of the carbon fibre swing arm is a result of Frog Legs' custom material innovation. Notice the curved line of this fork in contrast to the straight lines of the aluminium product. This curved design creates an optimised absorption zone. The Hybrid is lighter weight and offers equivalent tensile strength of 6061-T6 aluminium.
Progressive Spring Rate — The optimised absorption zone of the Phase 2 Wedge Polymer dramatically improves bump response providing a substantially smoother ride. The progressive wedge technology prevents bottoming out and biopacing by becoming more stiff as it compresses.
The Hybrid is a simplified system that features a "one size fits all" user weight range up to 260 pounds for ease of ordering and inventory.
****PLEASE NOTE: The price is for a pair of forks - DOES NOT INCLUDE the castors.****
Share
Recently Viewed Products
Exclusive built-in app section that stores the history of product views (incl. quick view)