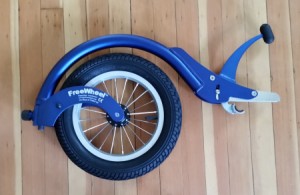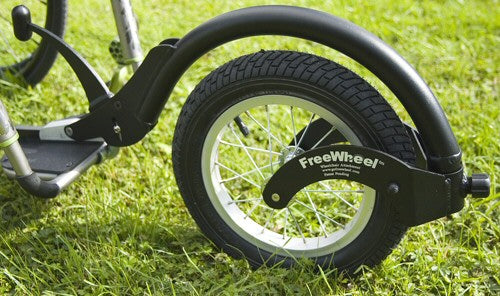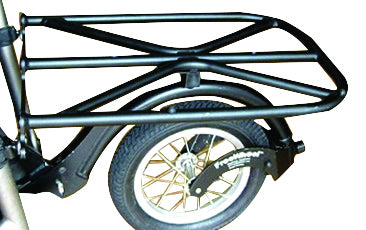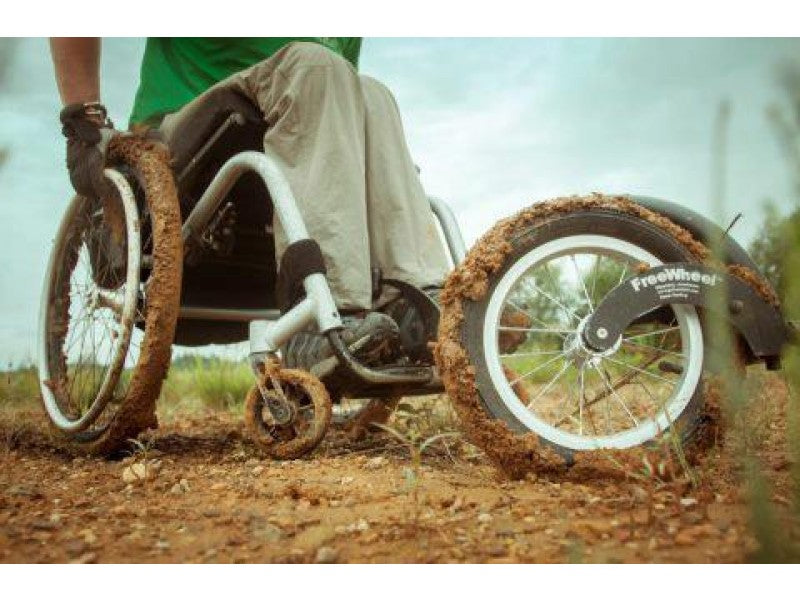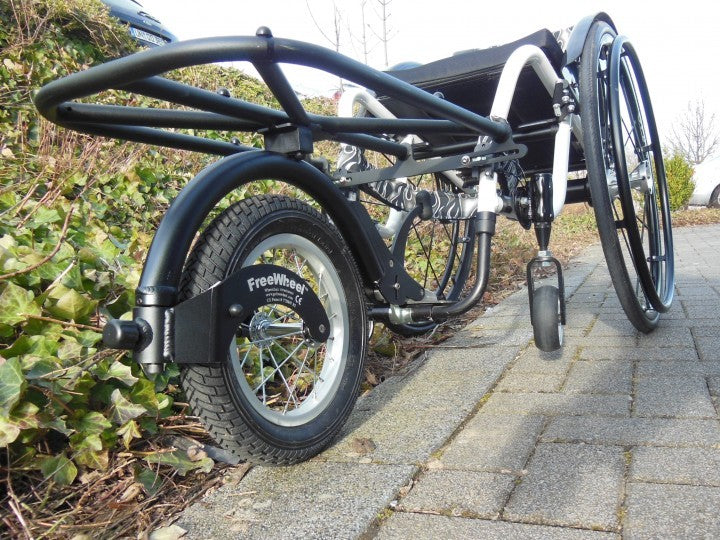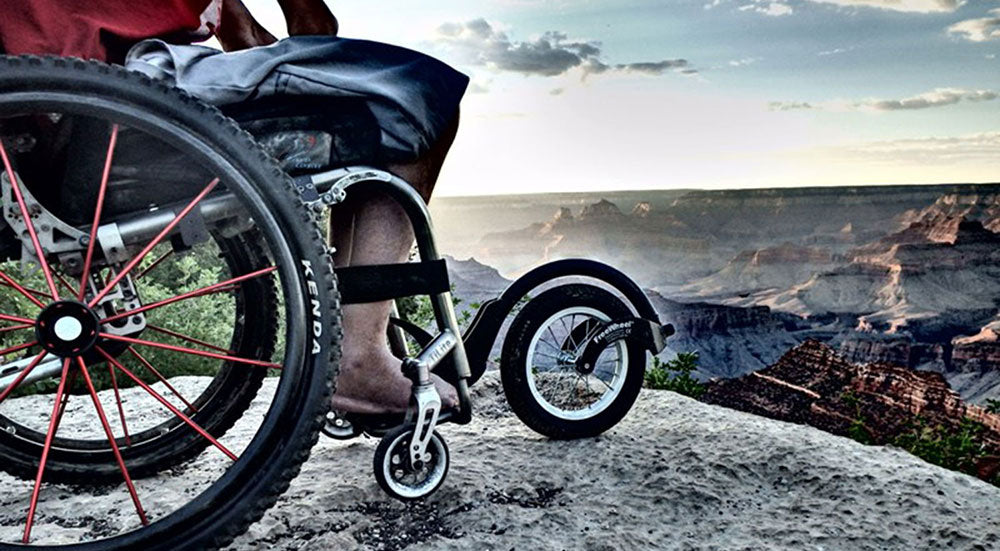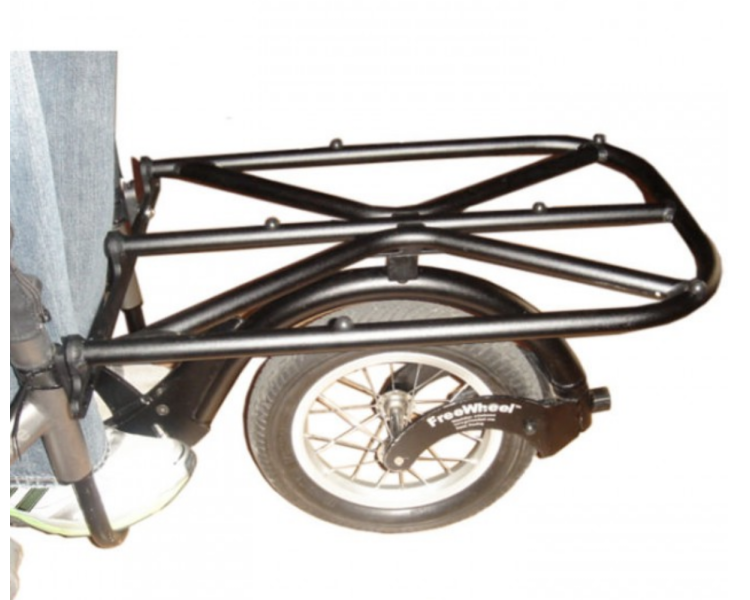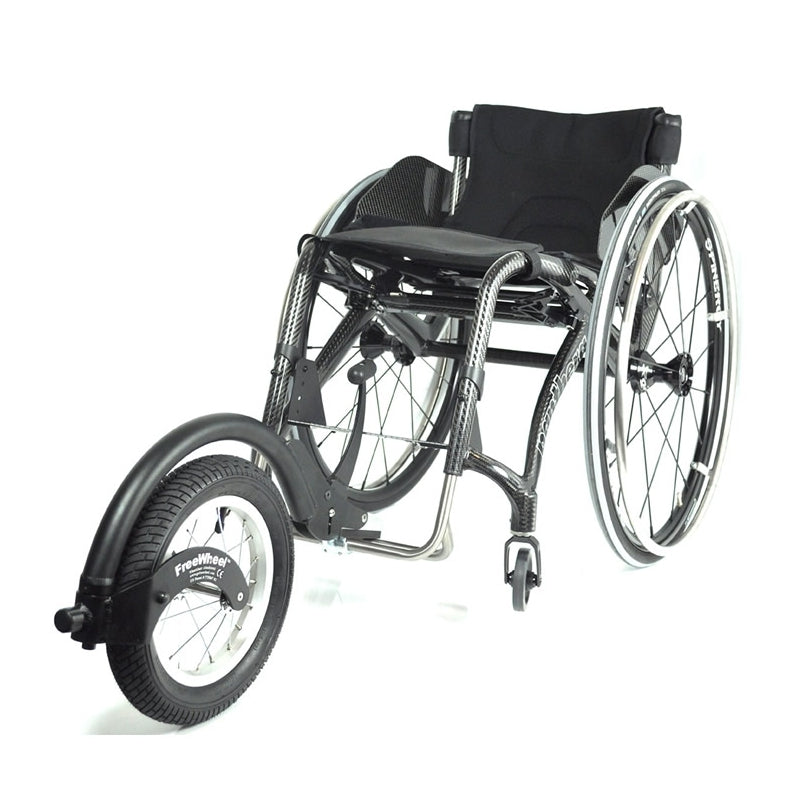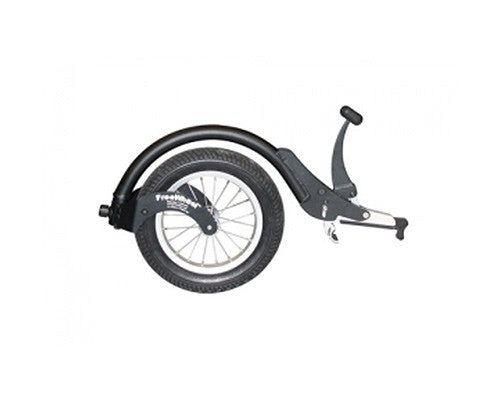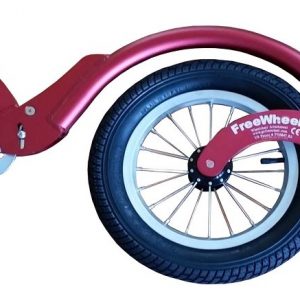 FreeWheel All Terrain Attachment
Whether you have a rigid frame or a folding wheelchair, the FreeWheel is your ticket to Freedom, Independence, and increased Mobility.
With the FreeWheel your wheelchair casters are lifted off the ground, turning your chair into a 3-wheeler, so you simply roll over any obstacle: curbs, dirt trails, grass, gravel, snow, and sand. No more wasting energy and slowing down to pop a wheelie.
The FreeWheel all terrain add-on is a rugged, and at under 5 lbs - amazingly lightweight clamp on wheel which easily and quickly attaches to the footrest of your existing wheelchair.
The FreeWheel is a patented design which uses a detent mechanism to keep the front wheel straight to improve stability and handling. To release this, you just need to apply a little pressure, allowing you to quickly and easily turn in any direction.
Built from strong, aircraft quality aluminium, the FreeWheel all terrain add-on is designed to fit securely on most manual, rigid & folding frame wheelchair footrests.
Ready to roll indoors again? The FreeWheel all terrain add on is removed in seconds, using a special attachment that locks onto the back of your seat and securely holds it in place when you're not using it, this compact design makes it easy to take it wherever you want to go.
Easier Pushing - The FreeWheel's longer wheelbase makes it easier to push yourself or be pushed. No more need to constantly be popping wheelies. Shoulders, elbows and wrists experience less strain when using the FreeWheel.
Safer - With the front casters lifted there is less risk of having the person in the chair fall when the casters catch on bumps in the sidewalk, stones or gravel in the road, or crossing a grassy field.
Social Aspects - In most instance, the person in the chair must always be looking at the ground in front of them to make sure they don't hit anything that will cause them to fall out of the chair. With the FreeWheel, wheelchair users can comfortably look at the world around them and converse with friends and family.
Stay Active/Stay Healthy - With the Freewheel expanding where a person can go in their wheelchair, they will be more active and thus healthier.
Share
Recently Viewed Products
Exclusive built-in app section that stores the history of product views (incl. quick view)