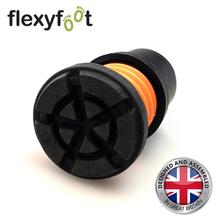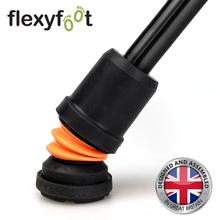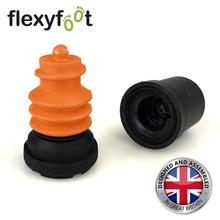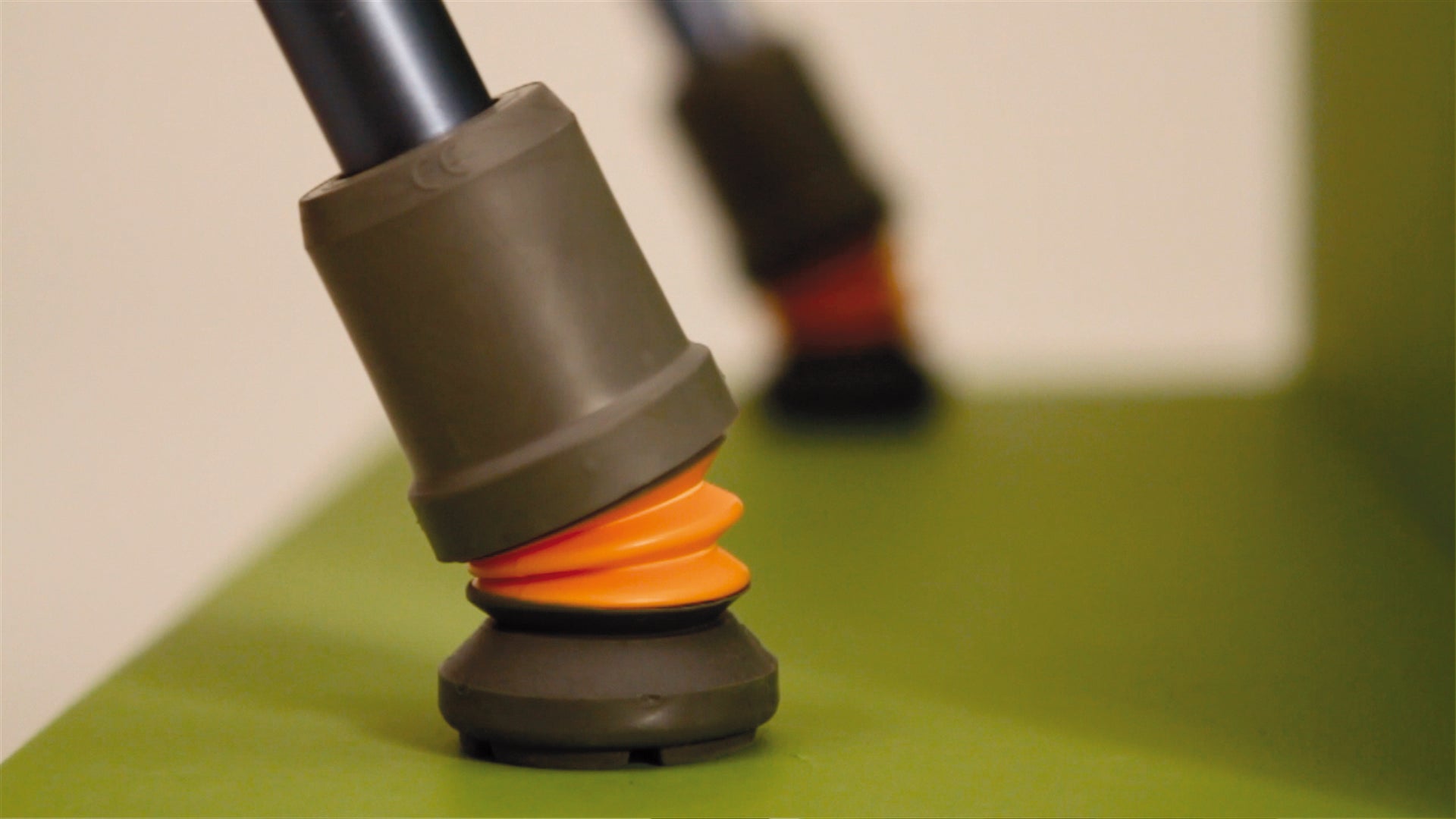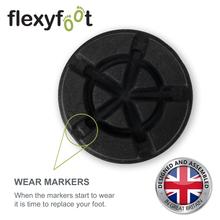 Flexyfoot Shock Absorbing Crutch Ferrule
Why Should I Choose a Flexyfoot Ferrule?
The uniquely designed bellows help to absorb shock, which in turn can relieve pain and discomfort in the upper body. Flexible bellows help to keep the foot in full contact with the ground even on rough terrain, significantly improving safety and comfort.
Our foot tread, developed to provide more grip on wet and shiny surfaces provides up to 50% better grip and helps to prevent slips, trips and falls.
Check our size guide (downloads a PDF) to see which size ferrule is suitable for your stick or crutch.
All Flexyfoot ferrules are sold with two O rings that can be fitted to the foot to provide greater shock absorbency for full weight bearing or very active users.
Features and Benefits:
Unique, innovative design
Offers maximum comfort on all terrains
Two rubber bands provide extra support
Provides 50% more grip than a traditional rubber ferrule
Tread provides outstanding grip
Absorbs shock, reducing discomfort
Suitable for crutches, canes and walking sticks
Technical Information
Available in Grey or Black
Available in four sizes, 16mm, 19mm, 22mm, 25mm
Maximum user weight: 130KG
Supplied with O rings for easy upgrade
Share
Recently Viewed Products
Exclusive built-in app section that stores the history of product views (incl. quick view)