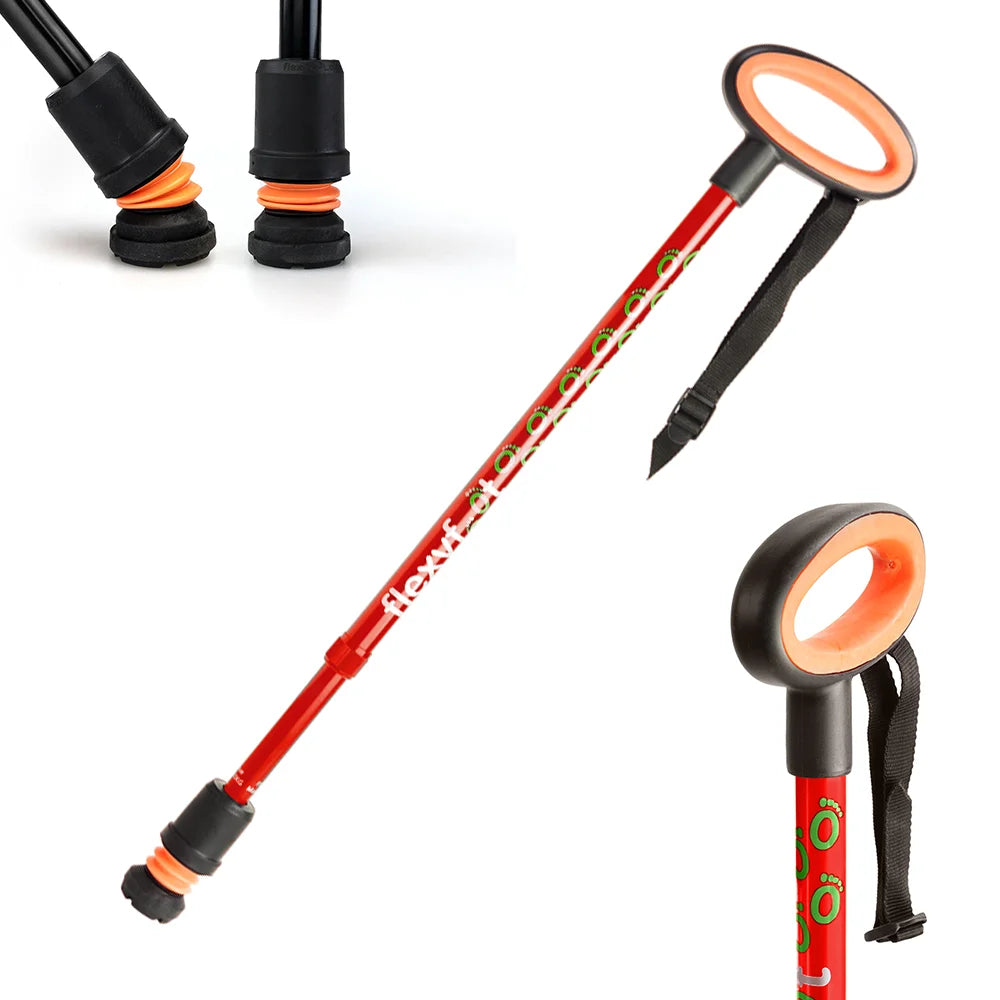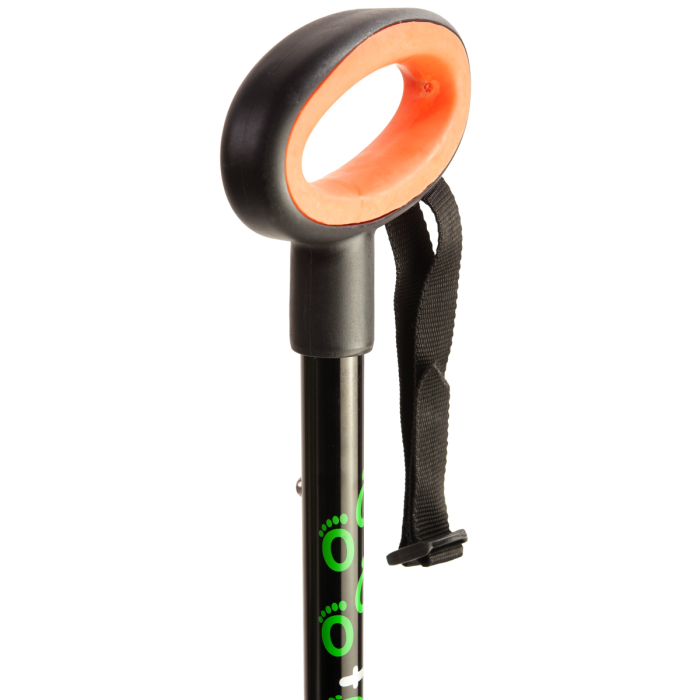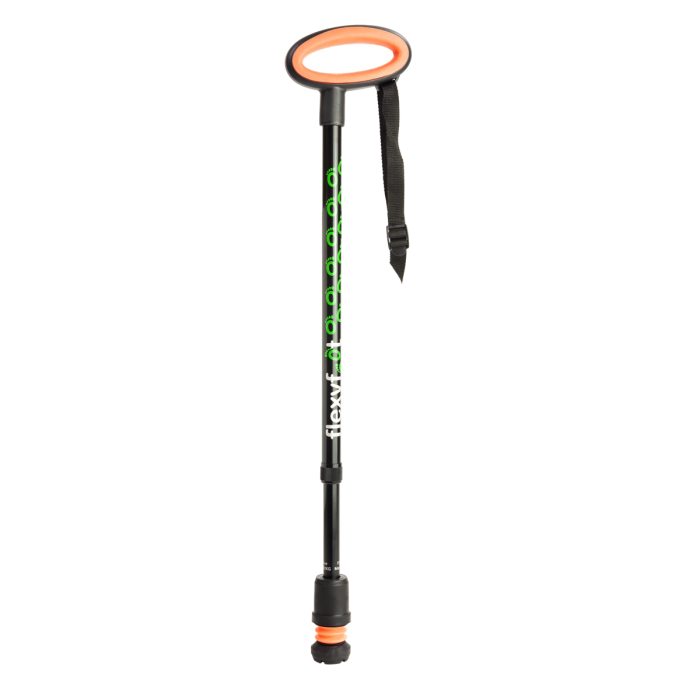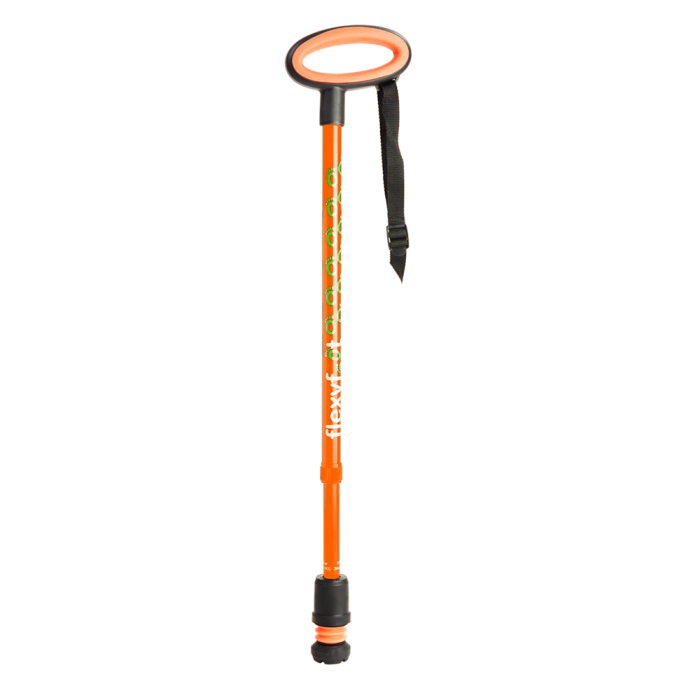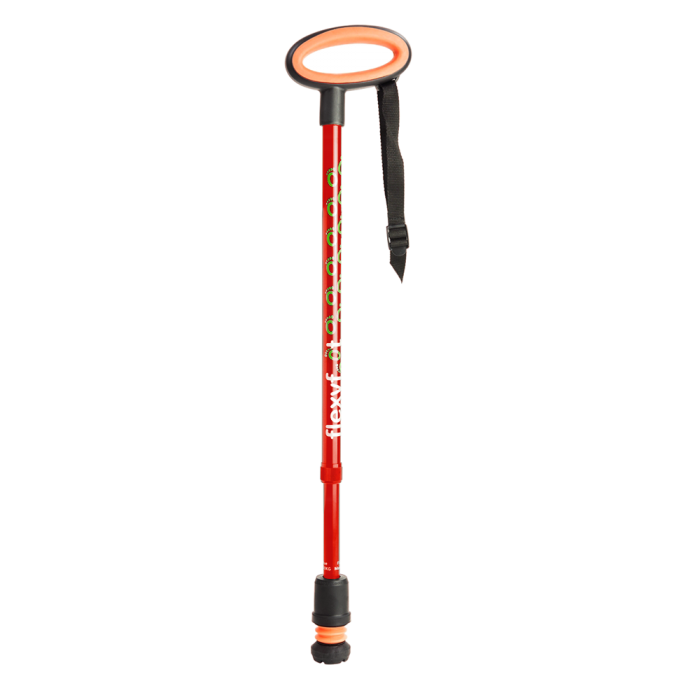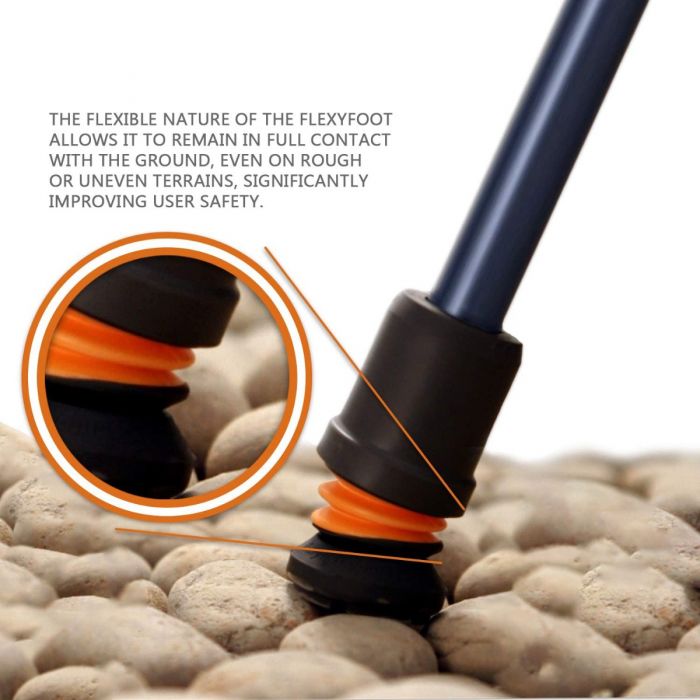 Flexyfoot Oval Handle Telescopic Walking Stick / Cane
The Flexyfoot Premium Oval Handle Walking Stick is a practical and stylish stick that is ideal for anyone that requires a little assistance when walking. It has a number of features that benefit the user when out and about providing real confidence and independence.

The handle is oval-shaped with a soft grip which helps to spread the impact more evenly when the stick hits the ground, thereby reducing the stress running through the joints and improving user comfort.

Furthermore, the walking stick is equipped with the revolutionary, uniquely designed Flexyfoot ferrule. The ferrule has flexible bellows that absorb shock when contact is made with a surface dramatically minimising discomfort in the arm and upper body.

Additionally, the hardwearing foot tread offers up to 50% more grip than a traditional ferrule and remains fully in contact with the ground at all times ensuring maximum traction.

The telescopic walking stick is fully height adjustable allowing the individual to choose the perfect height for their requirements.

Oval HandleThe unique oval handle offers soft grip along with an ergonomic design to improve comfort and stability. Designed to spread the forces over a wide area of the hand to reduce the stress and impact, it is reminiscent of a Fischer style handle but with the benefit of being able to be used in either hand. The handle has also been designed so that your weight sits directly over the stick rather than being offset. This keeps the wrist and hand in a neutral position which helps reduces strain.
Technical Information
Max User Weight: 130KG
Height Adjustment: 70cm-96cm.
Tested to EN 1134-4-9 Static load and Fatigue Tests.
Share
Recently Viewed Products
Exclusive built-in app section that stores the history of product views (incl. quick view)