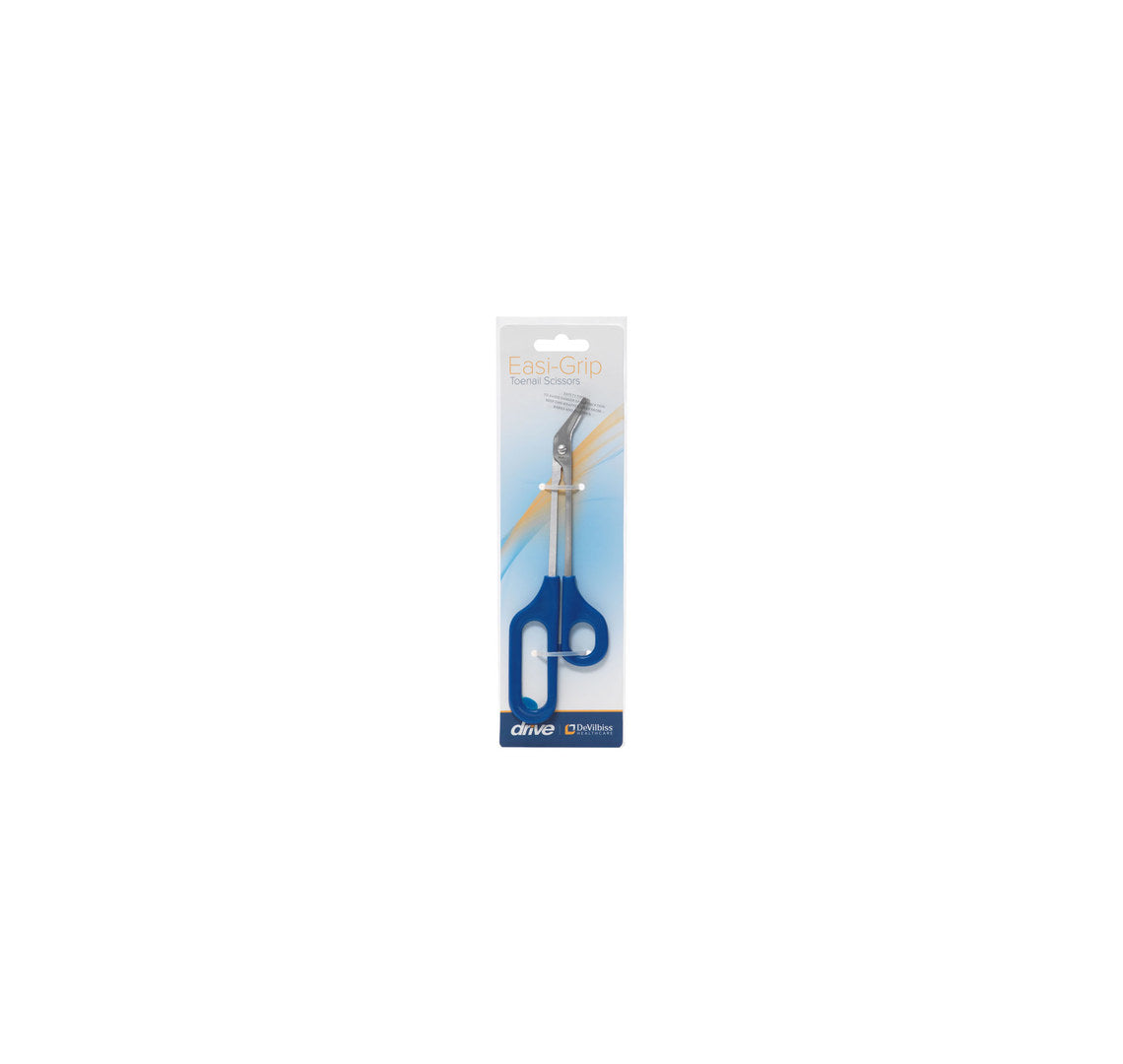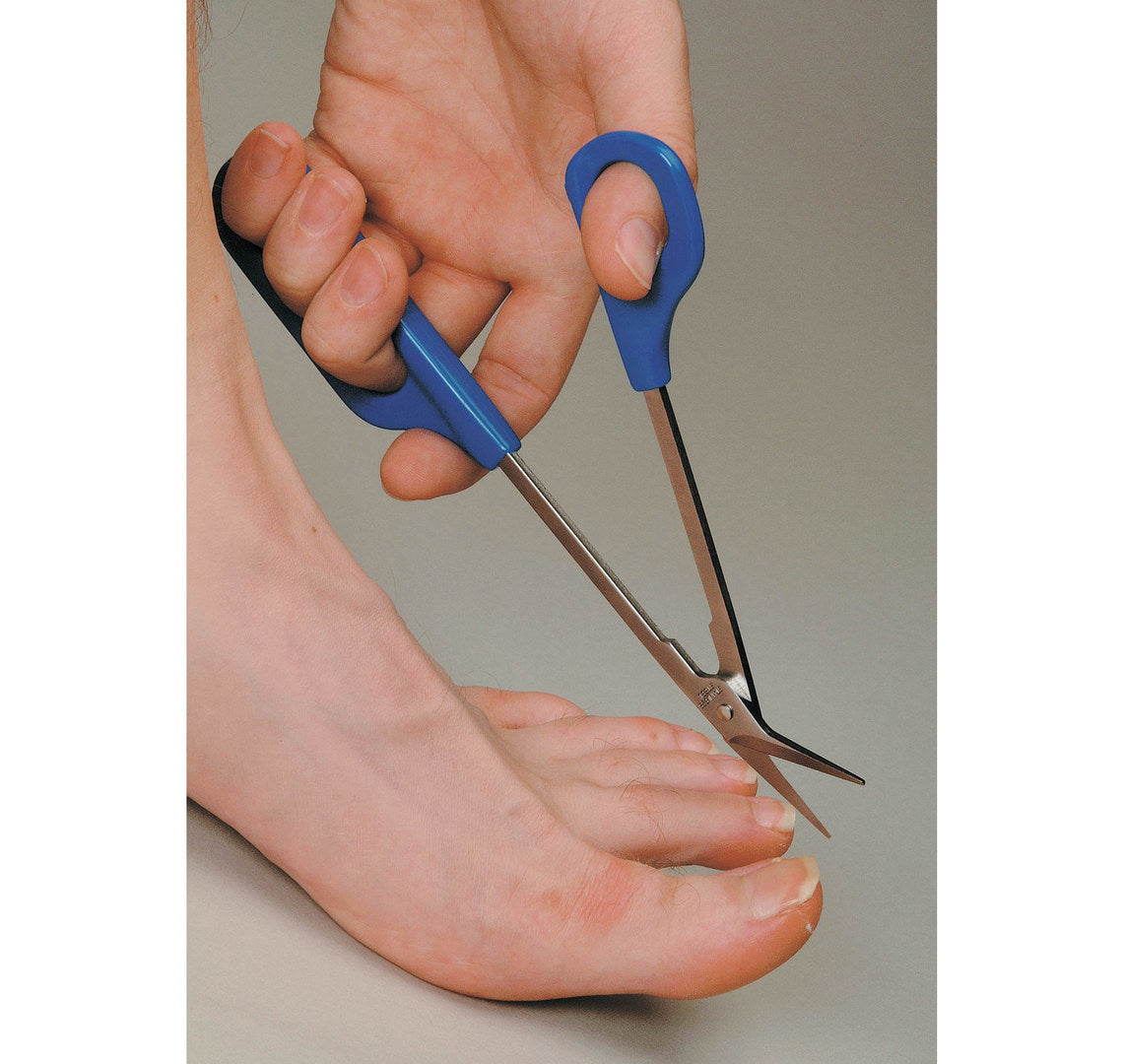 Easi Grip Toe Nail Scissors
Description
The Drive DeVilbiss Easi-Grip Toenail Scissors are ideal for those with limited mobility or for those who find it difficult to bend.
Produce a neat, clean, snag-free finish when used
Long loop handle for excellent grip
Good leverage reduces effort required
Ergonomic angled blade position
Product Features
With an extended blade and specially offset blades to facilitate a more convenient and comfortable action when nail trimming, the Easi-Grip Toenail Scissors ensure good leverage to reduce effort when cutting. The blades are also slightly serrated, which ensures a good grip whilst cutting to produce a neat, clean and snag-free finish.
Feature specially offset blades, which facilitate a more convenient and comfortable action when trimming nails
Slightly serrated to ensure good grip while cutting
Produce a neat, clean, snag-free finish when used
The extended length is a valuable feature for those who struggle to bend, but it also enables the user to take maximum advantage of the extra leverage and to use more of the hand
Long loop handle for excellent grip
Good leverage reduces effort required
Ergonomic angled blade position
Share
Recently Viewed Products
Exclusive built-in app section that stores the history of product views (incl. quick view)