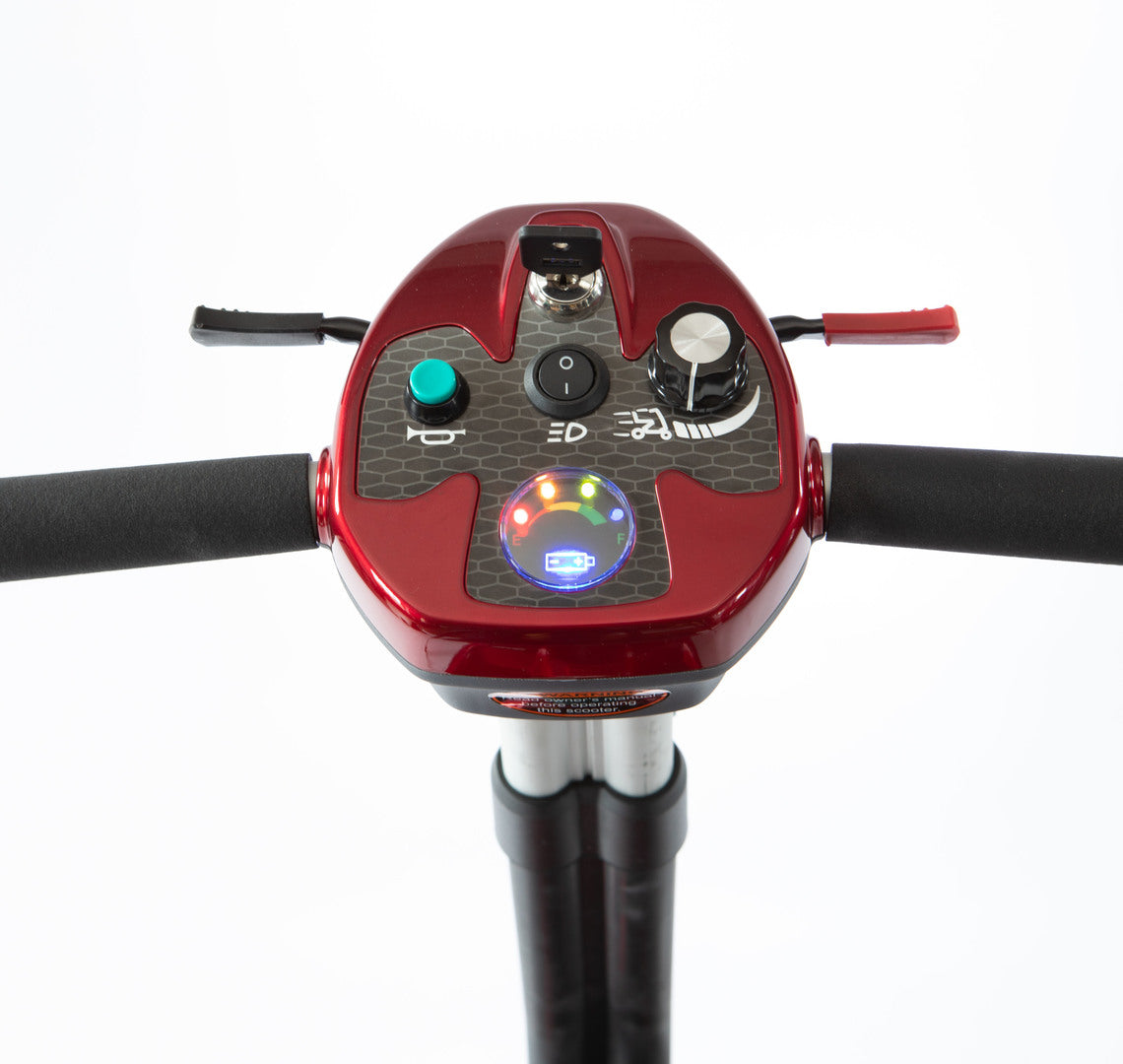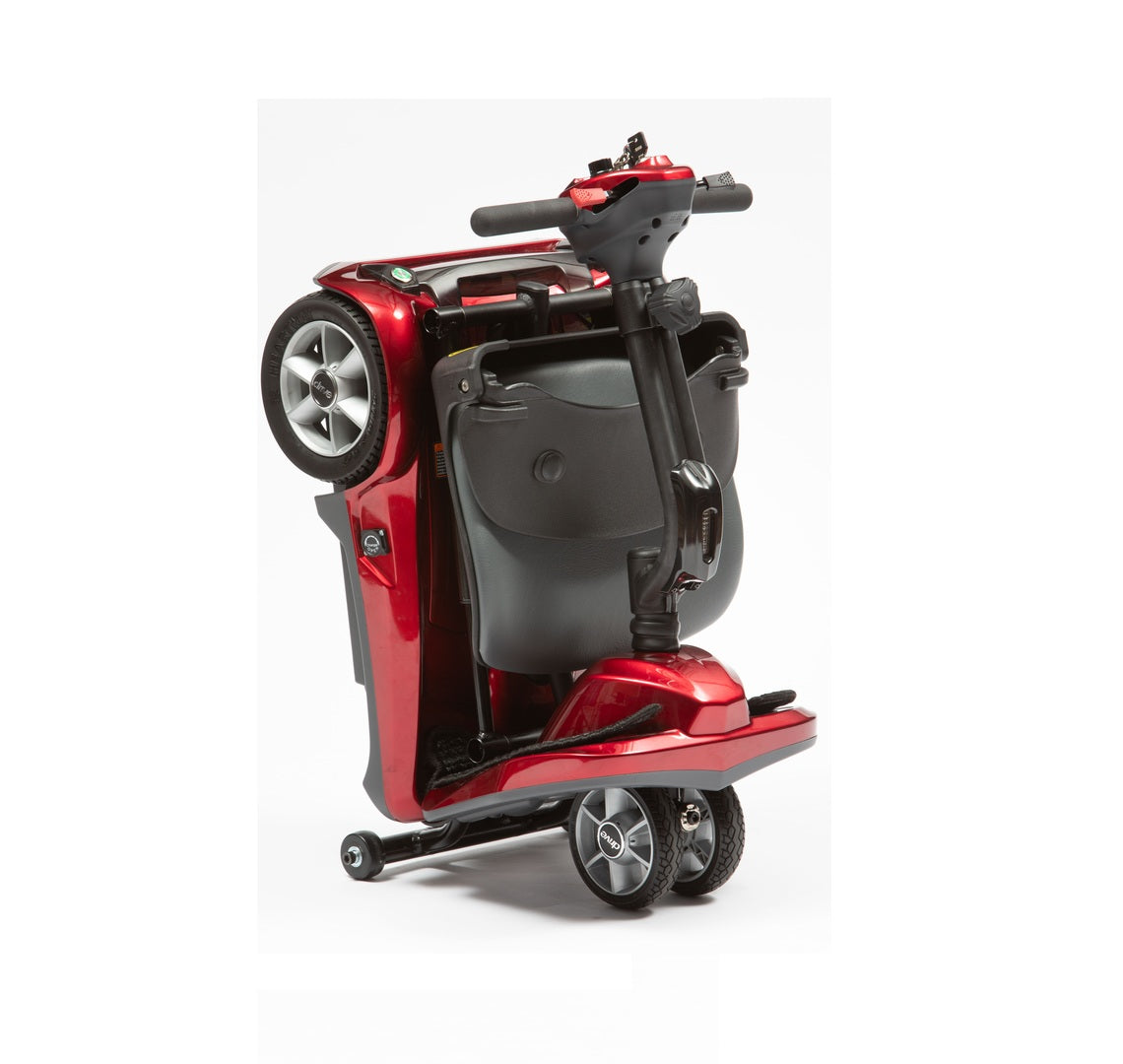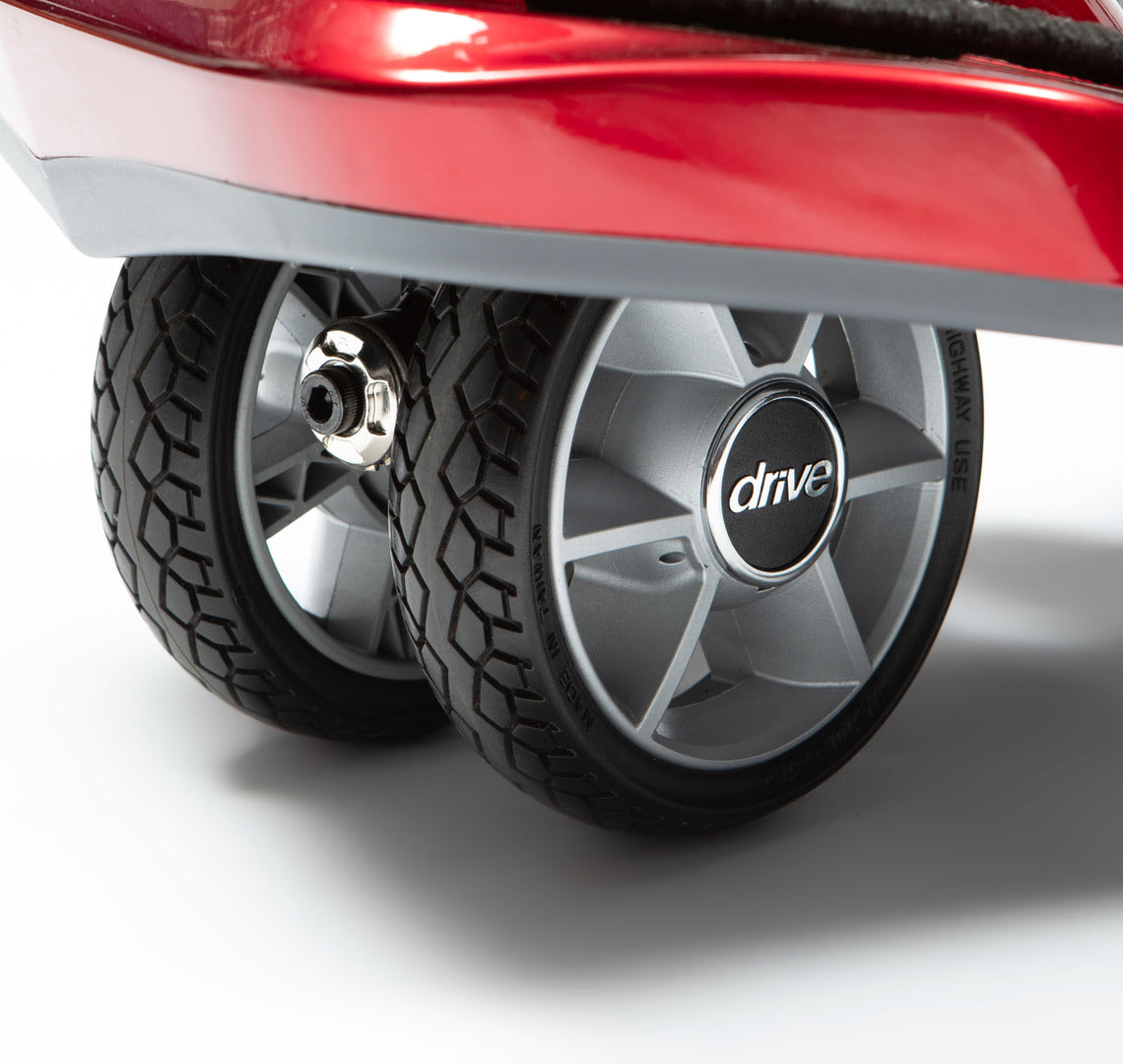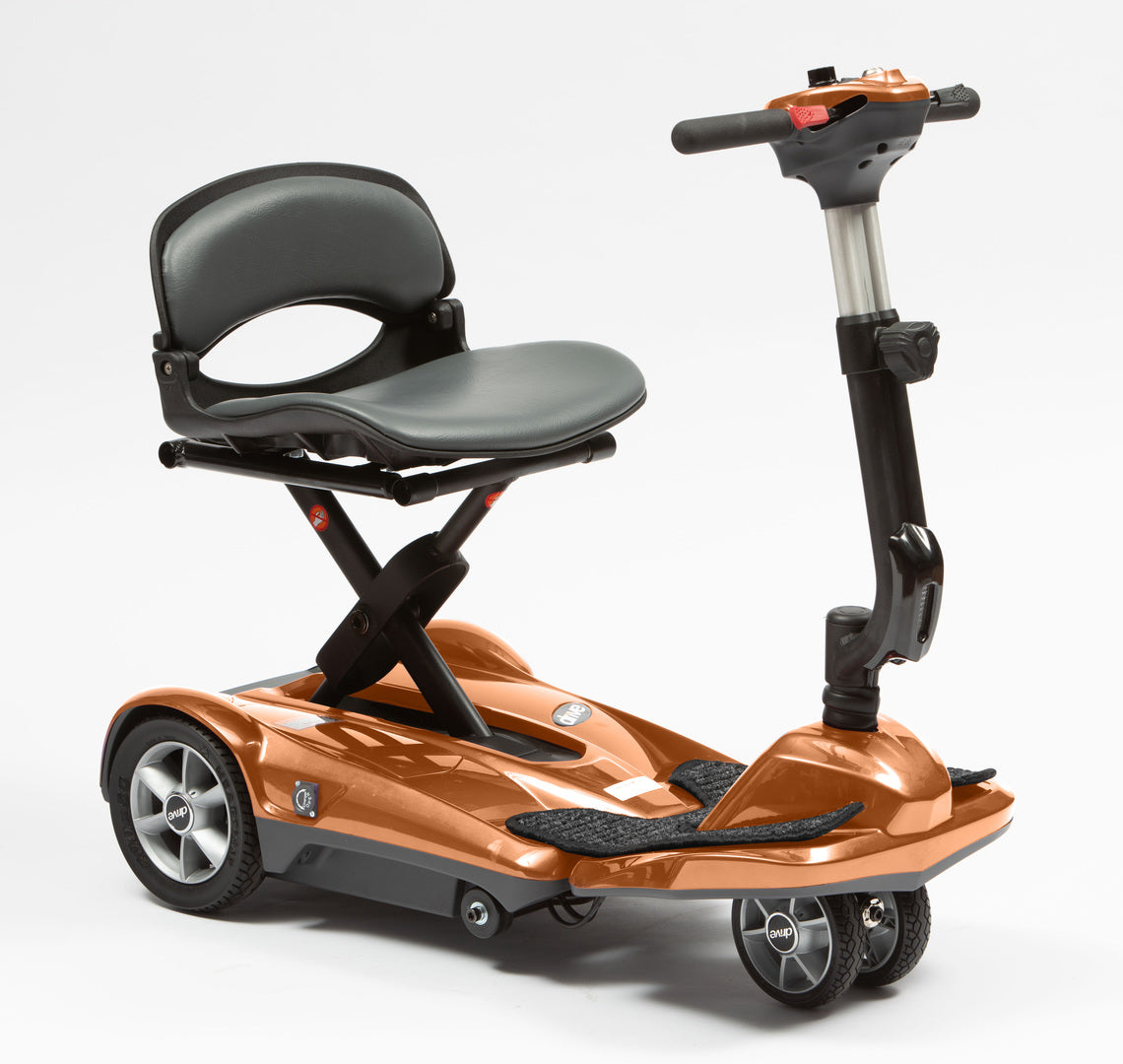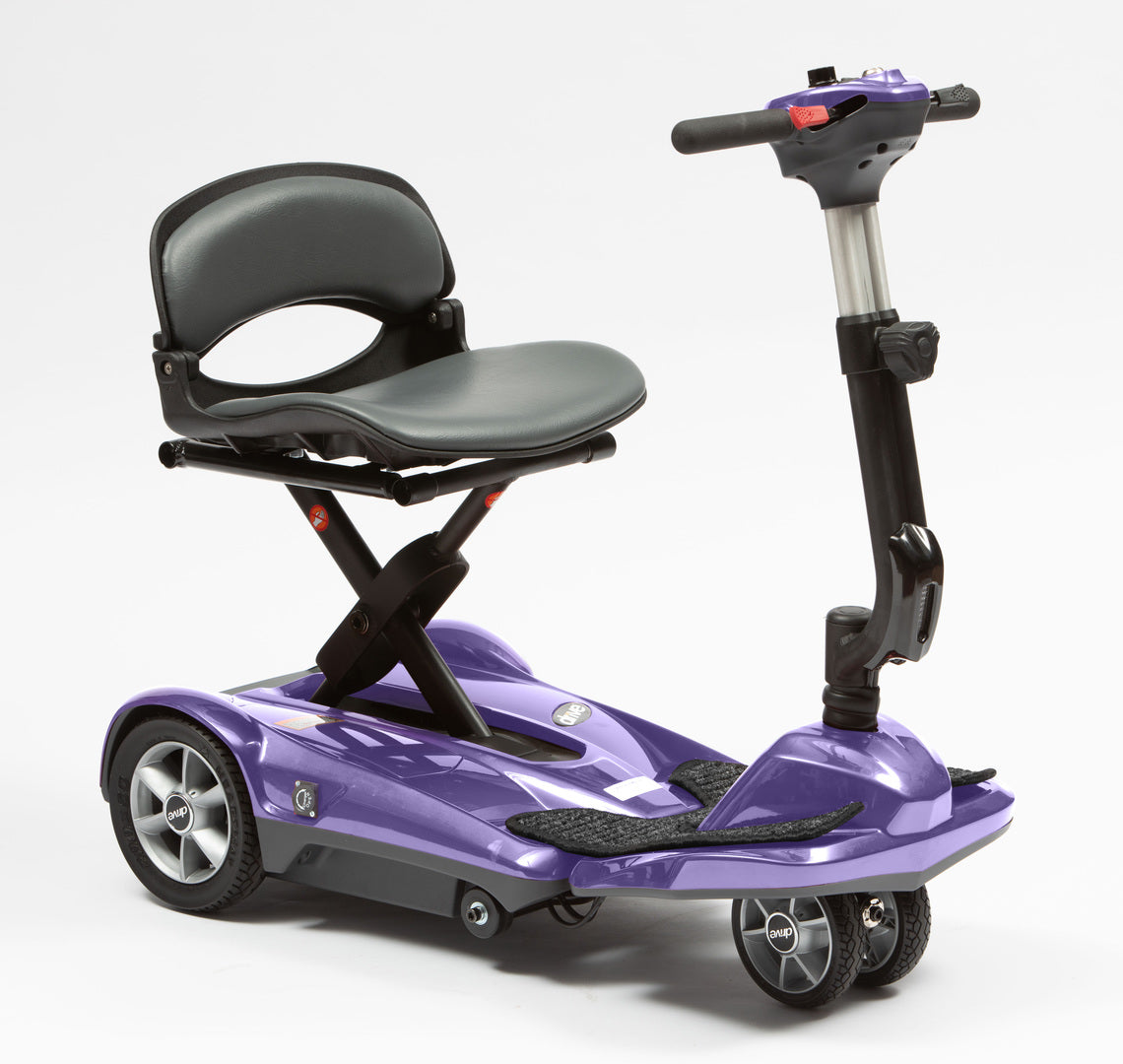 Dual Wheel Auto Fold Scooter
Description
These folding scooters have been designed following feedback from customers based on the HW008 series. A dual front wheel offers enhanced stability, while retaining the excellent functionality of the original scooters.
Automatically folds quickly for simple transportation
Padded carry bag to protect the scooter whilst in transit
Available in three colour options
Product Features
This scooter can be easily folded and unfolded by remote control in under 20 seconds, providing a quick and easy transport solution for users on the go. Additional safety features such as speed reduction when cornering, an auto-stop function and the anti-slip footwell carpet all provide further security to users for added peace of mind.
Top speed of 4mph
Maximum range of 6 miles on full battery
Folds to compact size within 20 seconds
Compact scooter designed to fit into small car boots
Can be folded or unfolded via remote or buttons on the scooter
Height-adjustable tiller suits users individual requirements
Auto-electromagnetic brake system
8" silver wheels on the rear and 6" front dual wheels
Auto speed reduction on bends
On-board charging
Ground clearance of 28mm
Anti-rollback system safety device prevents scooter from rolling backwards on hills
Airline-friendly batteries
115kg (18st) maximum weight capacity
Specification
Length - 89cm
Height - 86cm
Width - 41cm
Weight Capacity - 18stone
Share
Recently Viewed Products
Exclusive built-in app section that stores the history of product views (incl. quick view)