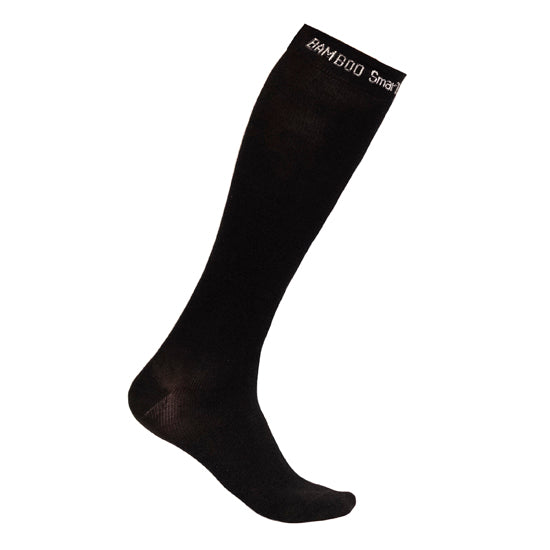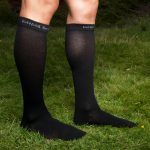 Compression Socks for Flying / Running / General Health
COMPRESSION SOCKS FOR: ANKLE SWELLING, VARICOSE VEINS TREATMENT
Avoid ankle swelling due to long flights or prolonged standing.
Use only Gradual Compression socks to treat or prevent varicose veins. INDESmed compression socks will successfully prevent varicose veins related to prolonged standing, and are indicated for treatment of:
-Stage I, telangiectasia or reticular veins.
-Stage II, varicose veins with no symptoms or moderate symptoms.
Please, always follow your Doctor instructions.
RUNNING SOCKS AND OTHER SPORTS
Compression socks are indicated for running but are highly recommended for other sports like biking or Nordic Walking reducing calf strain, muscle soreness, and recovering faster from hard workout.
Wearing INDESmed's compression socks during a hard training will reduce fatigue on your legs and lower your HR; wearing them after hard workout will help elimination of lactic acid and toxins accumulated over the muscles.
SKIN CARE: BEST COMPRESSION SOCKS FOR MEN
Feel the extra comfort of INDESmed compression socks, BAMBOO SmarTec® fabric is extremely resilient and durable, and softer than cotton feeling like cashmere.
Made of Bamboo, Nylon, cotton and elastan, BambooSmarTec® fabric is designed for people who demand professional gradual compression socks with extra wicking properties.
Bamboo fiber natural properties are recommended for treatment of some skin changes due to venous disorders, such as eczema and dermatitis, specifically around the ankle area.
The natural properties of Bamboo will keep your feet fresher. It's excellent hygroscopicity will evaporate quickly moisture, keeping the skin dry.
Either if you are a professional athlete, you are under recovery, a frequent flyer, or you just are on your feet all day, this compression socks will definitely change your life!
CERTIFIED GRADUATED COMPRESSION SOCKS
Only gradual compression can properly improve blood flow and muscle oxigenation, pushing the returning blood from the bottom of your legs towards your heart.
Their 25mmHg certified gradual compression will improve blood return and oxygenation on your legs. Relieve heavy and aching legs on daily use, and reduce muscle fatigue and vibration during sport practice.
COMPRESSION SOCKS SIZING AND MAINTENANCE
INDESmed compression socks are produced with 25mmHg (100% compression) in the ankle area, 17.5mmHg (70% compression) in the calf, and 12.5mmHg (50% compression) in the popliteal fossa.
*Compression levels for an average calf perimeter of 14.2"/37cm. May vary ±2.5mmHg for calf perimeters between 12.6"/32cm to 16.5"/42cm.
Just choose your INDESmed compression socks according your shoe size; see below table. Do not worry about calf perimeter, as specified compression levels are calculated for an average calf perimeter on each shoe-size range, and can happend a small deviation of ±2.5mmHg.
*This chart is based on european-sized shoe brands. For an accurate fit, you can use an ordinary ruler to measure your foot.
Please note: The price is per pair.
Share
Recently Viewed Products
Exclusive built-in app section that stores the history of product views (incl. quick view)