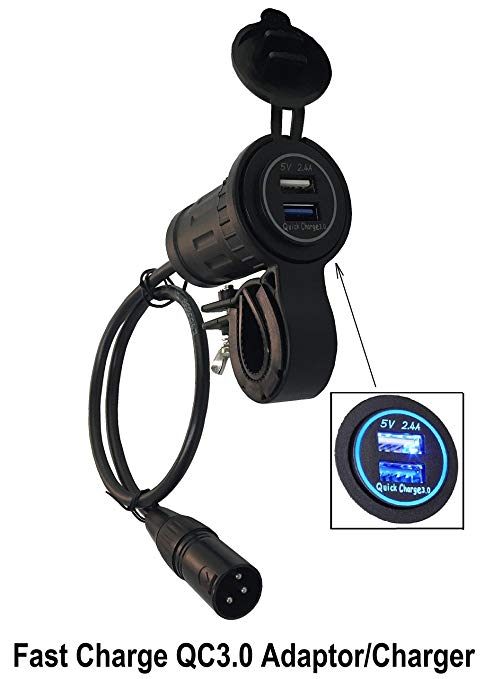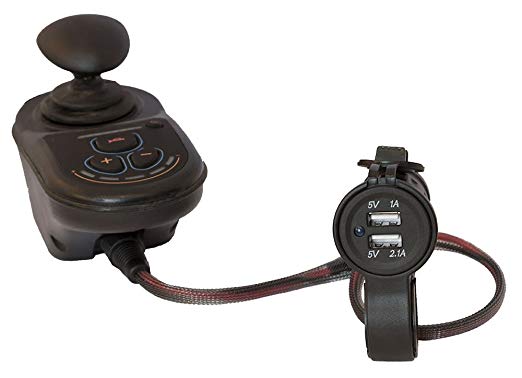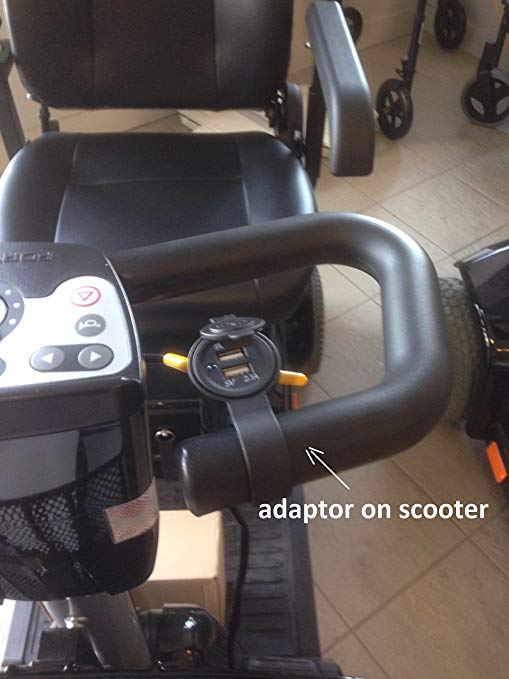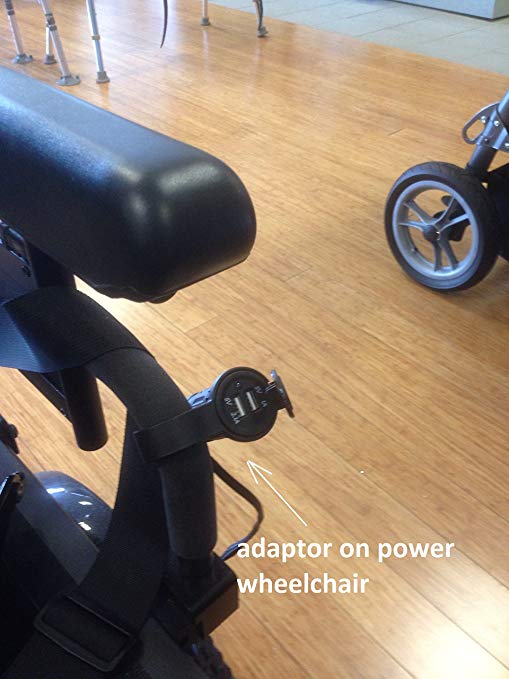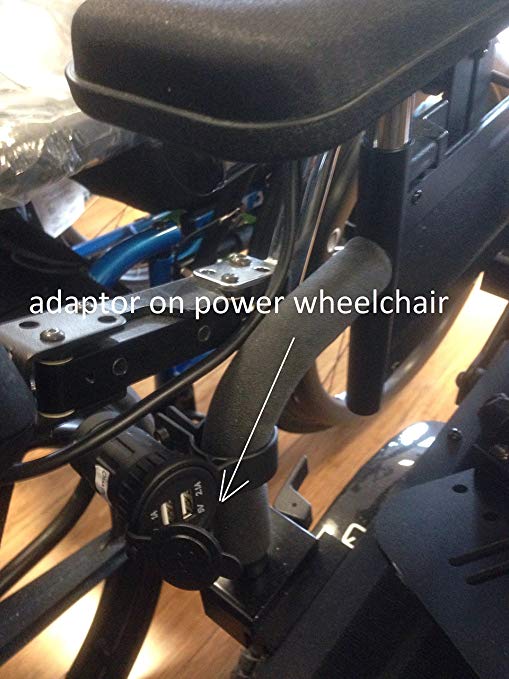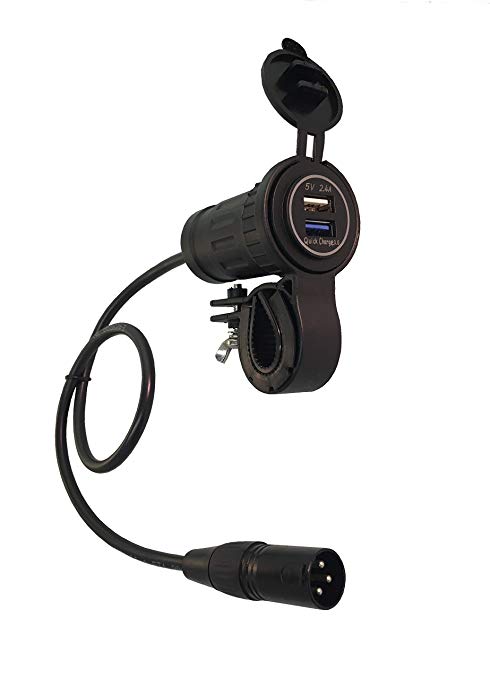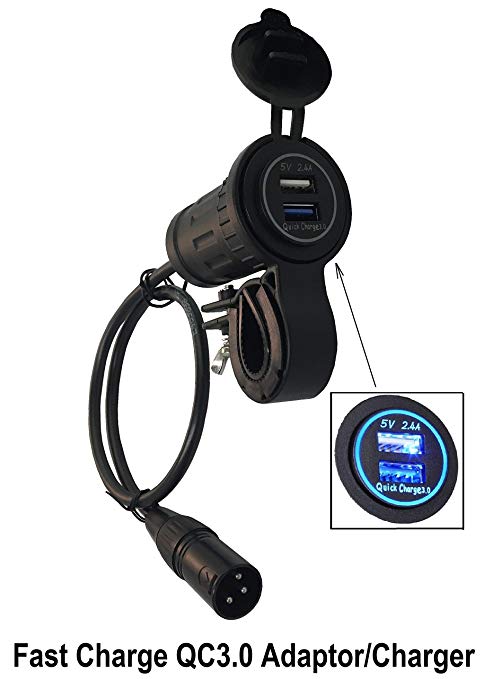 Cheelcare Powerchair / Scooter Dual USB Port FAST CHARGE Adaptor/Charger
Fast Charging USB Ports
Can sp

eedily charge

2 smartphone / tablet devices simultaneously. You can still drive your Scooter or Powerchair while fast charging
Quick charge 80% of battery in 30 minutes


Compatible with :iPhone X/8/8Plus/7/7 Plus/6s/6s Plus/6/6 Plus/5/5S Samsung Note 9/8/S8/S8 Plus Google Pixel/XL/2/2 XL/LG G6/G5/V30/V20/Moto Z2 Force/Z2 Play/X4/Moto Z and many more..

NEW ! - Tube mount hardware included. Easy mount for a convenient reach. crafted from high quality, sturdy and durable ABS plastic

Cable length - 0.5m ( aprox 20 inch). Enhanced cable management system.
You can drive your Wheelchair / Scooter with the fast charger adapter plugged in.
INSTALLATION
Choose convenient tube mounting location. Note that the adaptor doesn't stick out as you might accidentally knock it off when going through narrow spaces. Mount on tube. Tight the mounting screw. Connect XLR plug to charging port of mobility scooter or power chair. You will notice a blue light when the adaptor is connected. Plug the device you need to charge to one of the 2 USB ports on the charger. Note :you can still drive your mobility scooter or powerchair while charging a device.
Check installation video https://youtu.be/U8lOD9eteHA
QUICK CHARGE EXPLAINED
Quick Charge is designed to optimize power transfer in the early stages of charging, allowing users to unplug their devices with a suitable battery capacity after a short amount of time. Qualcomm boasts that it can charge some devices up to 80 percent in 30 minutes or less (?). Power transfer in the latter stages of battery charging is much lower regardless of the charging tech used, hence why Quick Charge can boost your battery to 50 percent or more rather quickly, but will still take over an hour to fully charge your smartphone from zero charge. Devices that are Quick Charge 2.0 compatible can still work with a Quick Charge 3.0 charger but they will charge like they would with a Quick Charge 2.0 charger. A Quick Charge 3.0 compatible device will charge with Quick Charge 1.0 and 2.0, so if you think that you must have a Quick Charge 3.0 charger for a Quick Charge 3.0 device well there's no need to! Quick Charge 3.0 compatible devices are backward compatible. Fast charging is really what the limits of your device is able to accept.
Share
Recently Viewed Products
Exclusive built-in app section that stores the history of product views (incl. quick view)