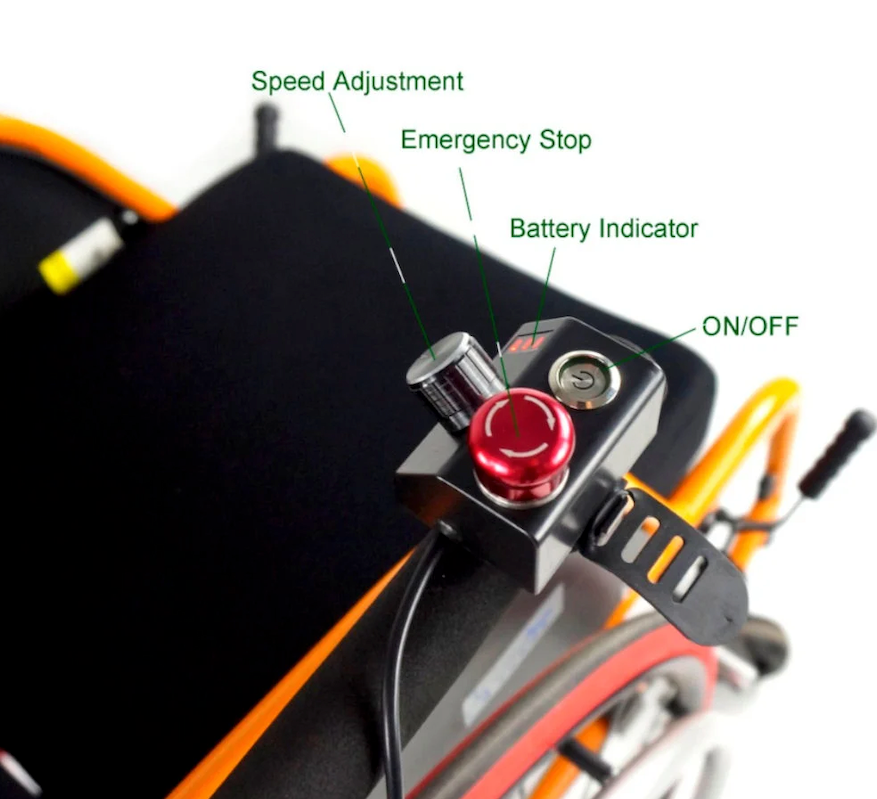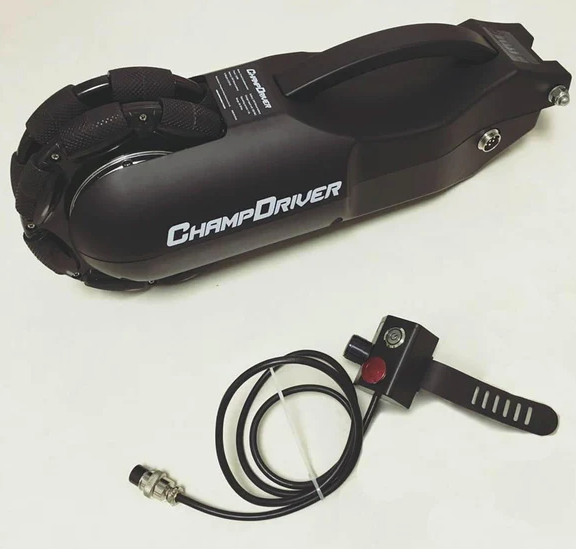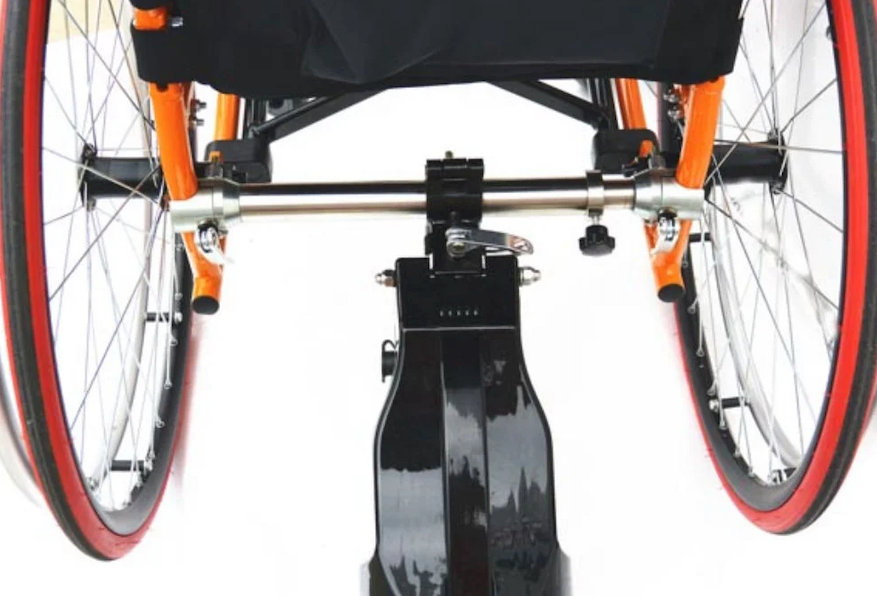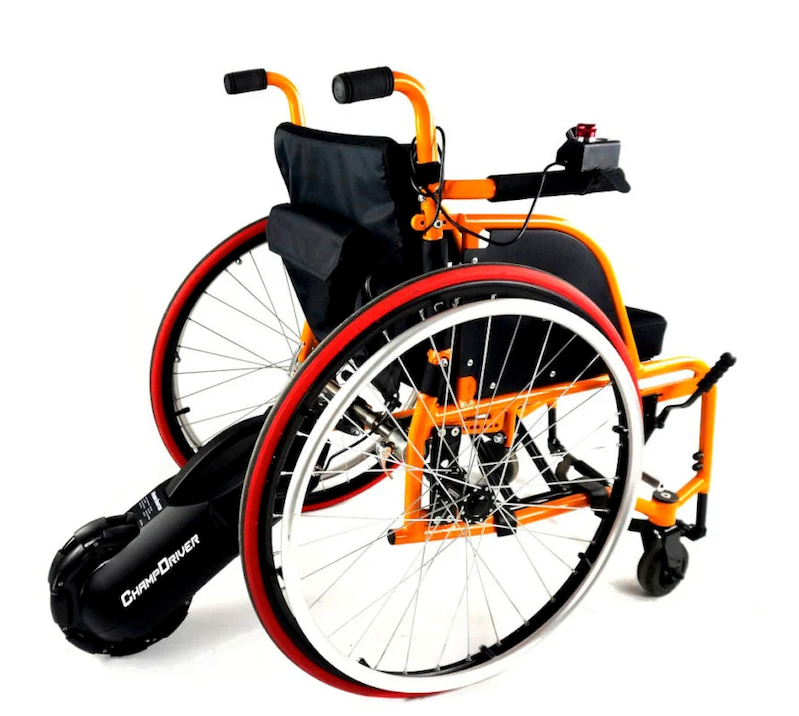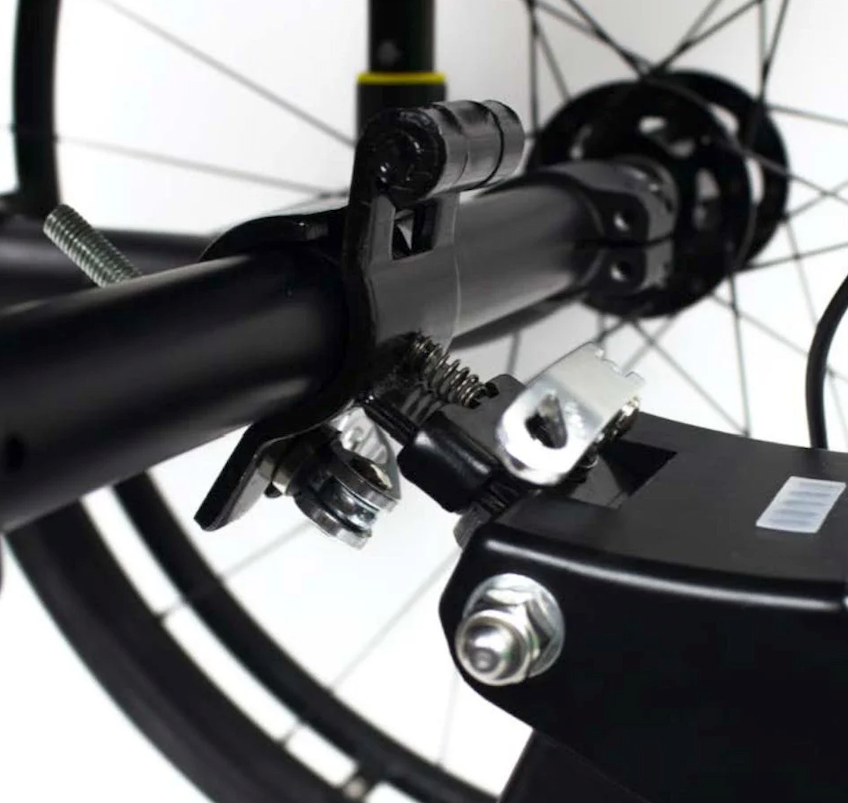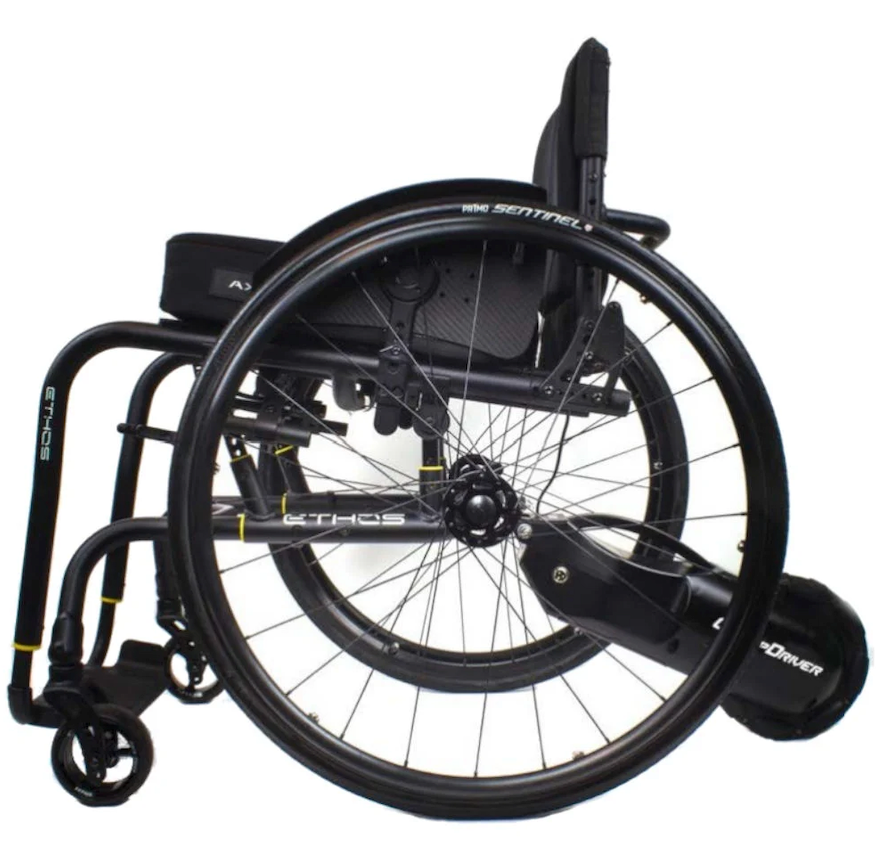 ChampDriver Wheelchair Power Assist
ChampDriver is a power assist Add-On device that will fit virtually any active wheelchair, both rigid frame and folding.  ChampDriver is designed to help overcome the effects of the prolonged pushing active wheelchair users encounter.  It deals with difficult surfaces like carpet, grass and hills with ease. Save those shoulders and elbows, use ChampDriver!
ChampDriver is not loud or too big for small spaces, or for use indoors.  It is operated from a control unit that can be situated on the frame or armrest, and has 3 speed settings – from 2km/h to 6km/h.  ChampDriver has a powerful 250w brushless motor and a lithium battery making it light and efficient.
After an initial set up that requires no tools, ChampDriver can be fitted or removed with ease, you can click and go whenever you please. ChampDriver is a very compact, portable device that weighs just 6.8kgs and fully charges from drained in 3 ½ hours.
Features
Drive Unit: 8 inch brushless motor, 16 roller wheel
Material: Aluminium body
Voltage: 24V
Battery: Lithium
Power: 250W
Range: Up to 17km/10.5 Miles (Effected by user weight & Terrain)
Speed: 3-speeds 2 km/h (1.2mph), 4 km/h (2.4mph) and 6 km/h (4mph)
Installation: suitable for both rigid and folding active wheelchairs
Share
Recently Viewed Products
Exclusive built-in app section that stores the history of product views (incl. quick view)