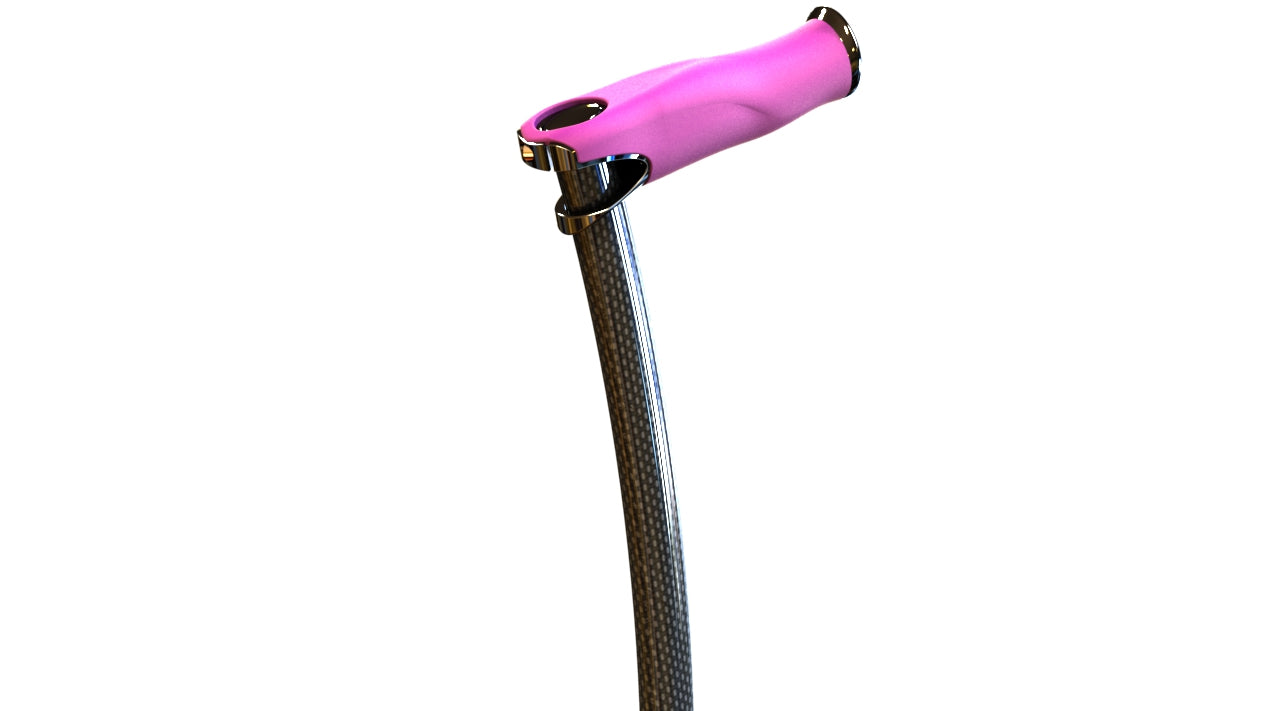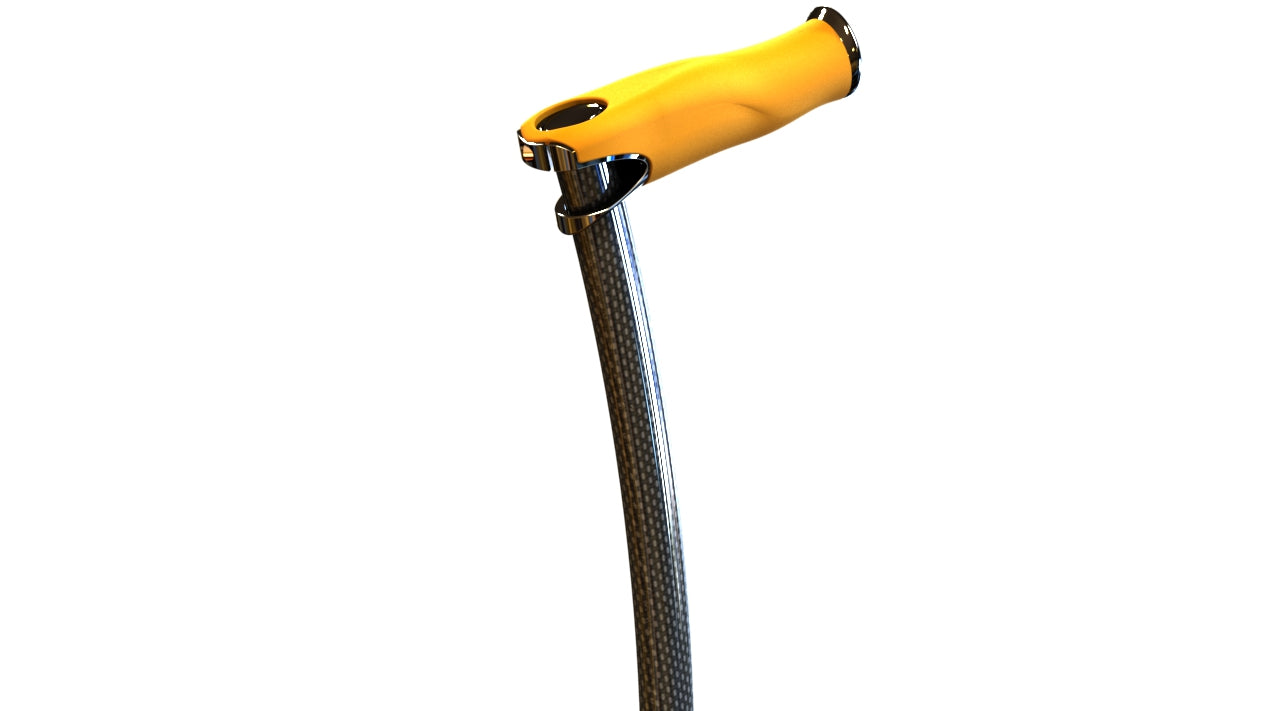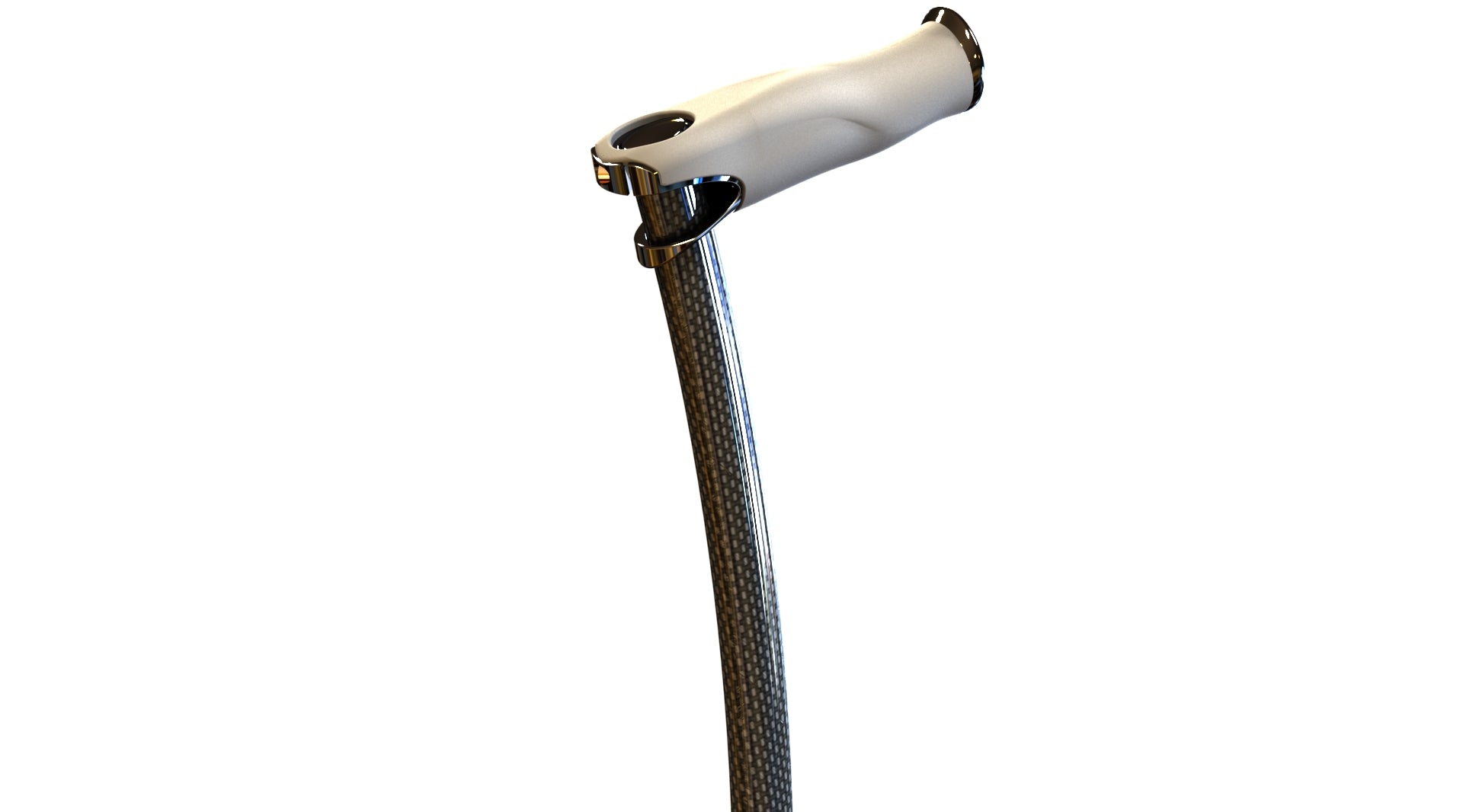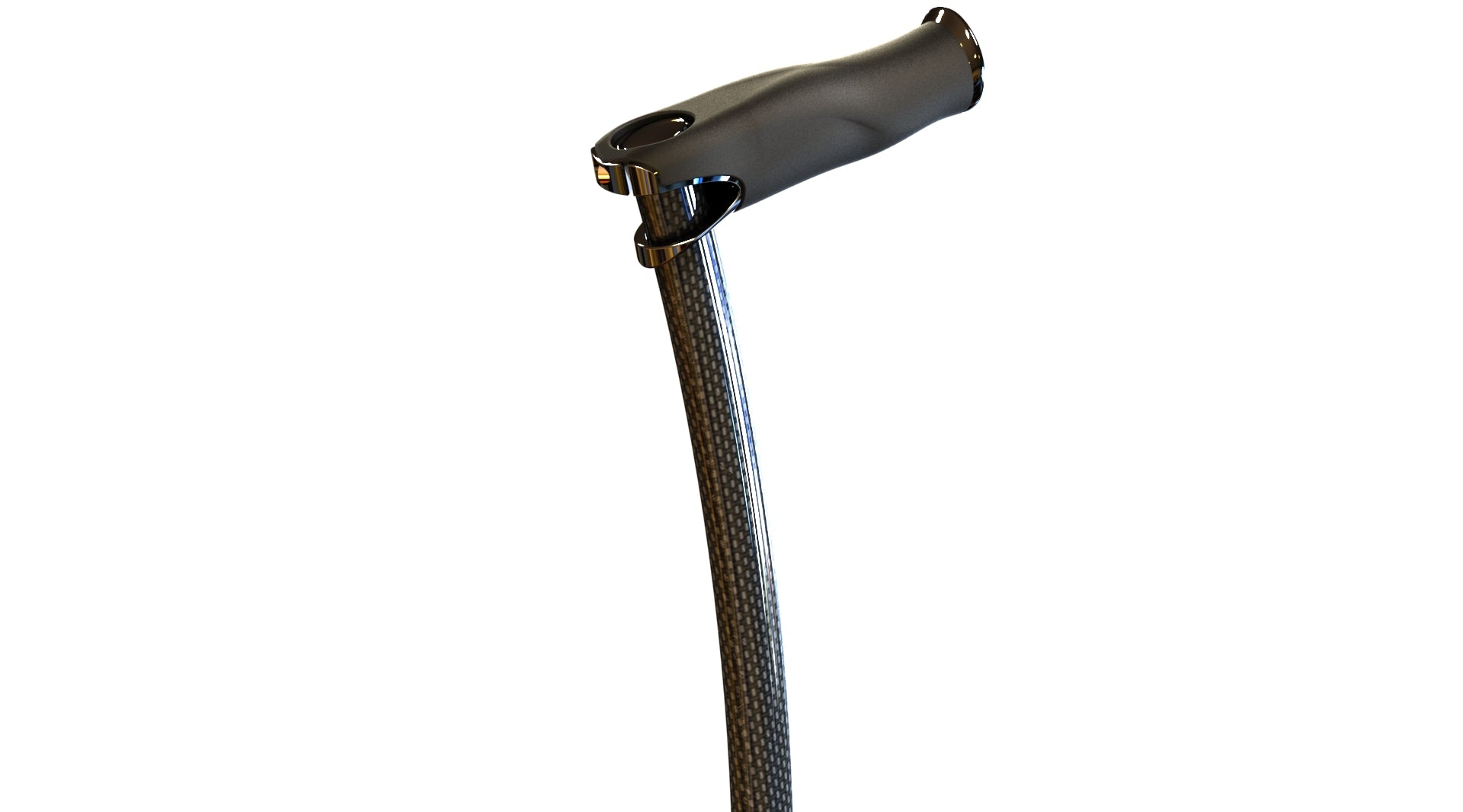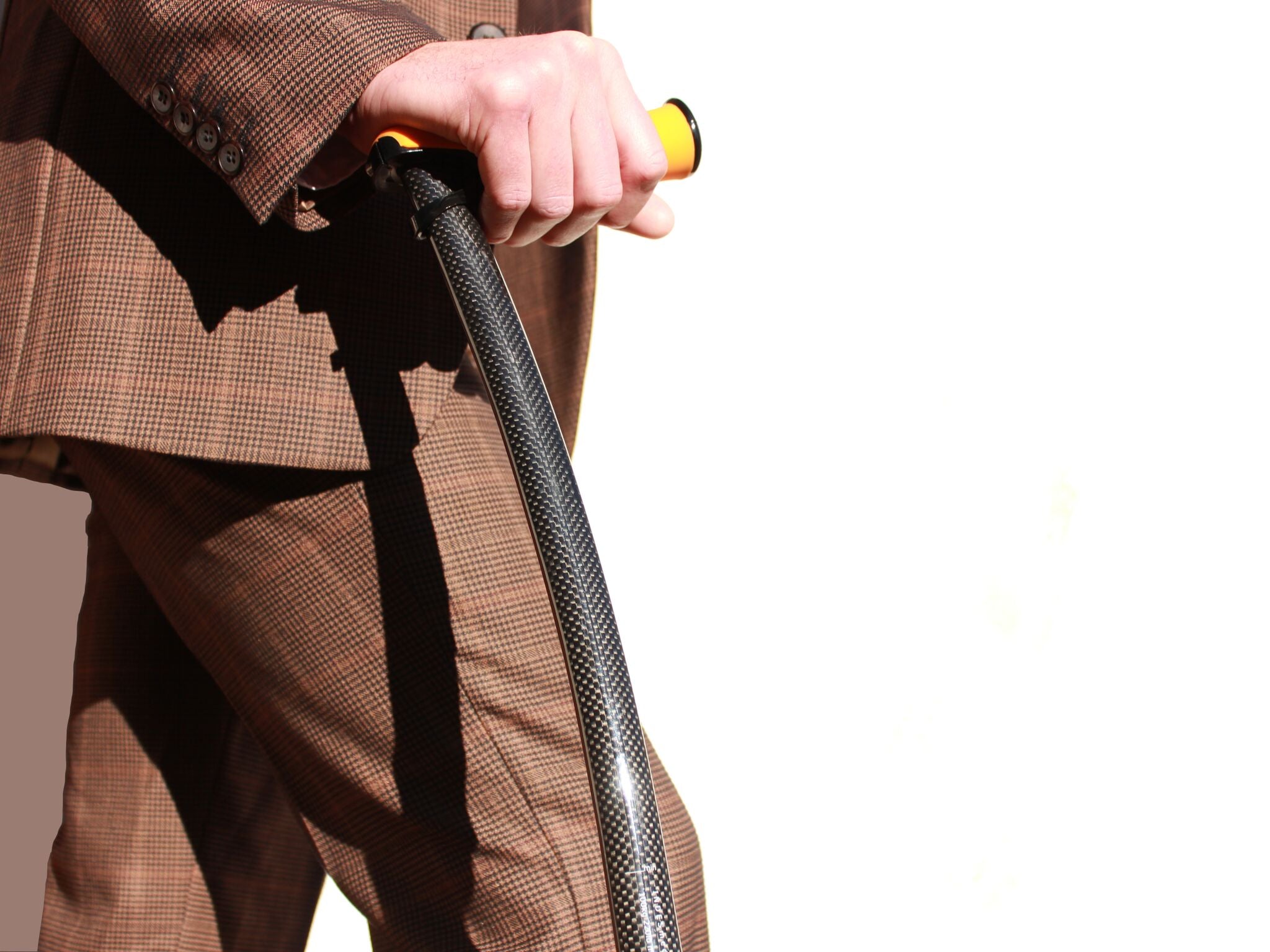 Carbon Fibre Walking Cane / Stick
Ultralight, High Tech carbon fibre walking Cane
A modern and fashionable walking cane with an ergonomic handgrip and a soft silicone cover.
It's exclusive curved and oval carbon fibre frame allows optimal load transfer, and it's ergonomic handgrip ensures proper hand positioning avoiding wrist pain.
This fashionable cane only weighs 150g, becoming the lightest cane on the market. All it's spares are fully compatible with our carbon fibre and aluminum crutches.
Now, with our new carbon fibre walking cane you can have a modern feel, welcome to the future!
Cane or single crutch?
Canes should be mainly used to increase stability or to reduce a small amount of your total weight over one leg. While you can transmit 50% of your total body weight to the floor with a crutch due to the cuff as a stabilizer element, it will be very difficult to transmit a few kilos to the floor through your wrist without any upper stabilizer point on your arm. As a rule of thumb, you should consider using one crutch when more than 10% of your weight must be released by the cane.
How do I choose my size?
Standard sizes have been designed to maximize ergonomics and user comfort. Each size relates to a user's height range; this way, for example, size L is intended for user's height between 1.75m(69") and 1.85m(73").
You can see the relationship between user's height and canes size on below table.
If you are a walking cane "expert", you can measure the total length of your current walking cane (as in right picture), and check this lenght with the corresponding cane size length described in the table below (h).
Another way to find out the correct size is to measure the distance from the floor to your wrist while you're standing, shoulders relax, and arms relax to your sides. This dimension should be similar to the lenght (h) described in the table below.
We can also customize your carbon fiber walking cane with no extra cost; just tell us the desired length after placing your order.
| | | | |
| --- | --- | --- | --- |
| Advised size according user's height |   |   | see fig.(h) |
| XL | 185cm(73") / 195cm(77") |   | h=118cm(46") |
| L | 175cm(69") / 185cm(73") |   | h=110cm(43") |
| M | 165cm(65") / 175cm(69") |   | h=105cm(41") |
| S | 155cm(61") / 165cm(65") |   | h=100cm(39") |
Share
Recently Viewed Products
Exclusive built-in app section that stores the history of product views (incl. quick view)