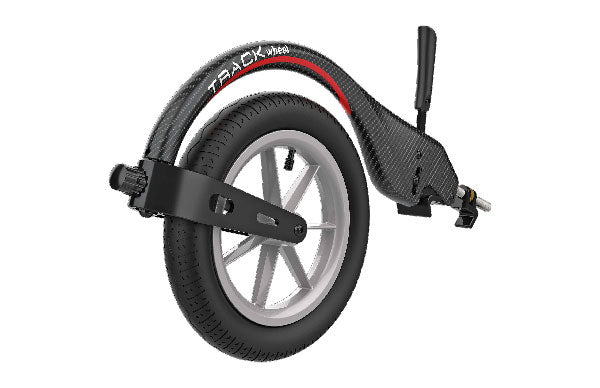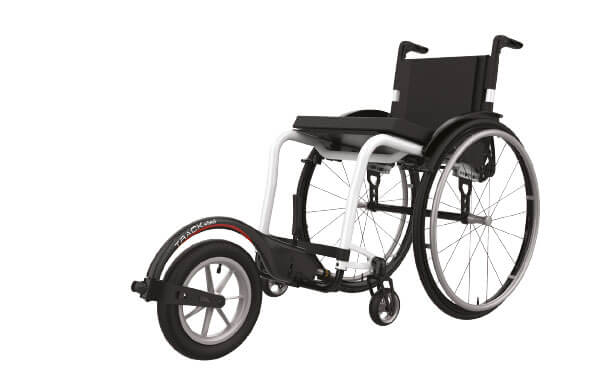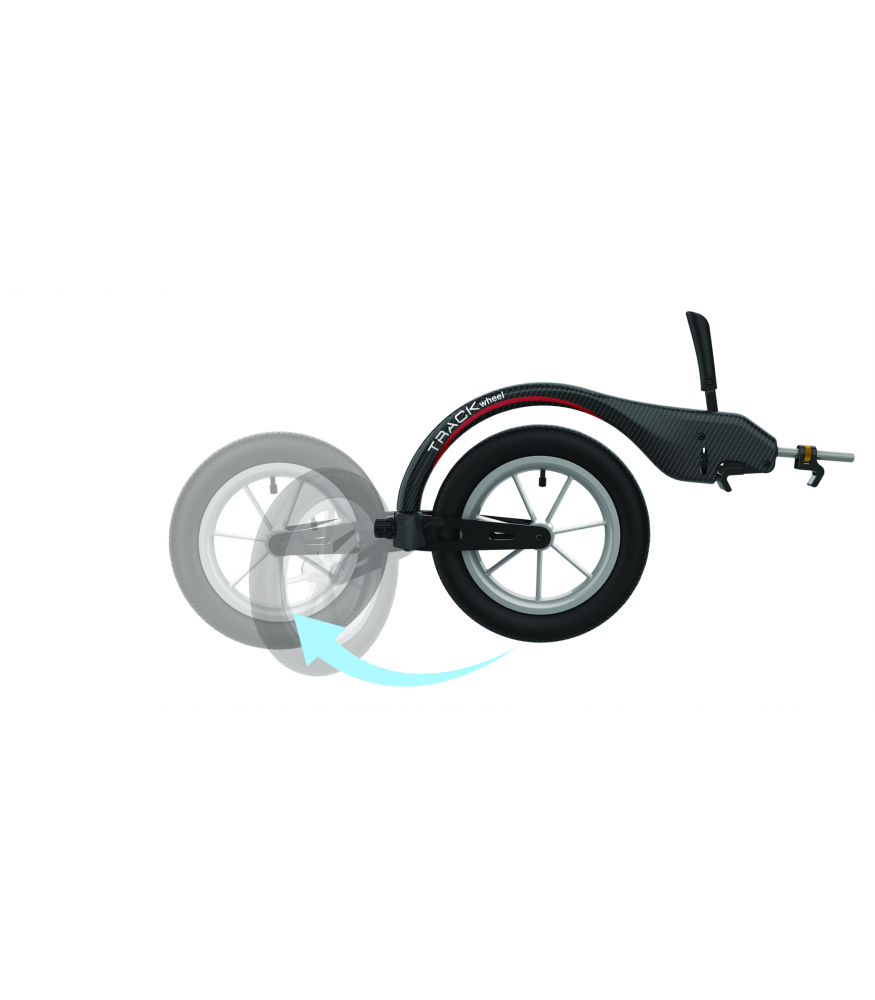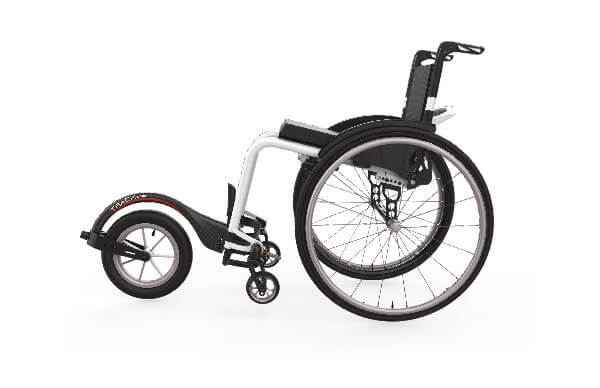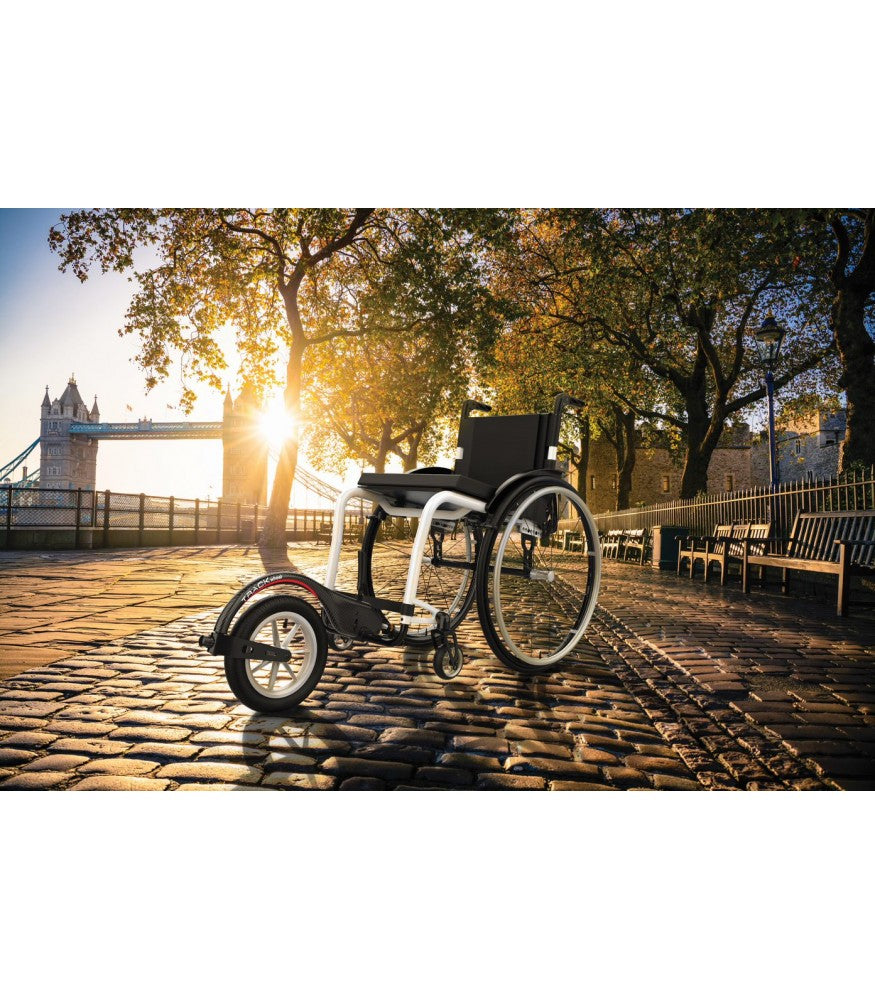 Carbon Fibre Track Wheel - Wheelchair Add on
The all new Carbon Fibre Track Wheel allows you to convert your wheelchair into an agile tricycle, providing a new sense of speed and freedom!
The outdoor front wheel Track Wheel is the ideal companion for excursions in the city, in the forest or on the beach, ultra light, easy to attach and comfortable.   Thanks to the 12" Track Wheel, the castors on your wheelchair are raised and the wheelchair is tilted silghtly backwards. The rolling resistance is notcieable reduced.  As a result, you can enjoy more speed, comfort and manoeuvrability when driving!
Once the Track Wheel has been correctly fitted to your wheelchair, it can be fastened within seconds.  Track Wheel comes in two innovative docking systems; Single Arm with one clamping device, typically for Rigid Wheelchairs, and the Double Arm with a double clamping device, typically for folding Wheelchairs.
This incredibly light weight wheelchair add on weighs less than 3 kilos, making it light and easy to fit, with no additional tools required.   The Track Wheel is made of carbon and is 12 inches.
Specification:
Ultralight, starting from 2.6 kg
Single Carbon
No additional holder necessary
High comfort due to large 12 inch wheel
Wheel with pneumatic tyres and anti-flutter fork
Enjoyable driving experience even on bumpy roads
Single Arm for rigid wheelchairs / Double Arm for folding wheelchairs (please note the double arm is coming soon and not yet available)
Share
Recently Viewed Products
Exclusive built-in app section that stores the history of product views (incl. quick view)