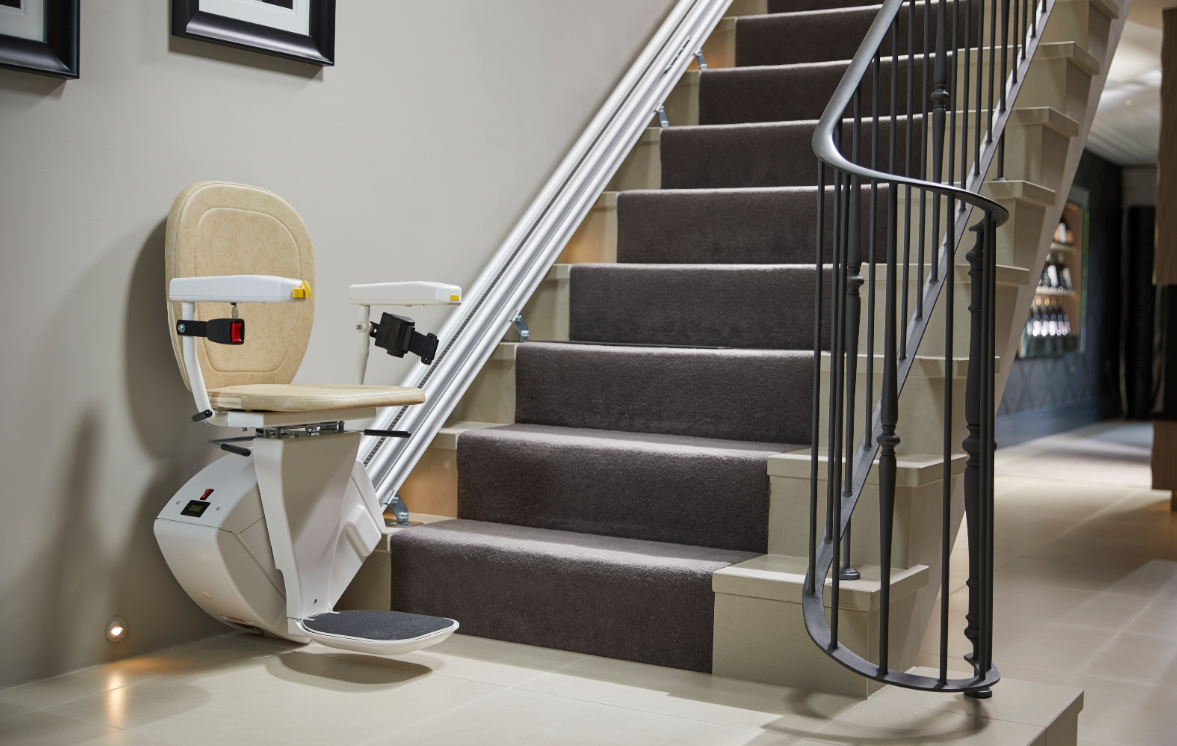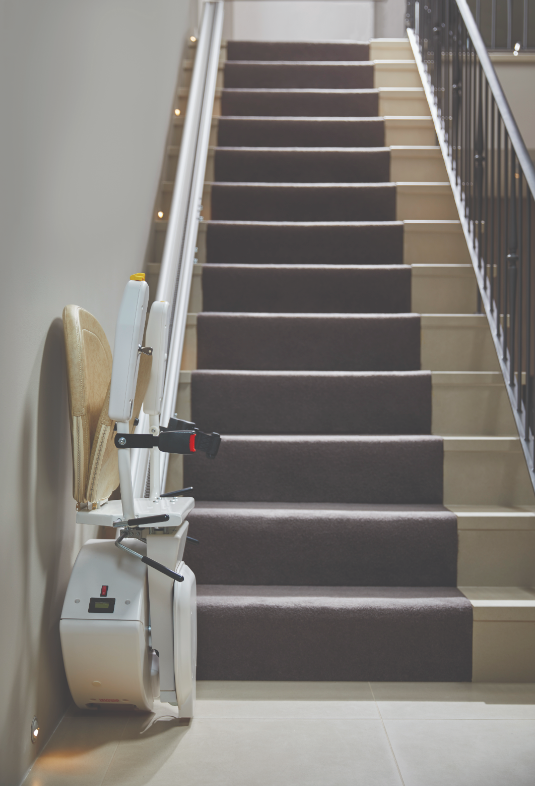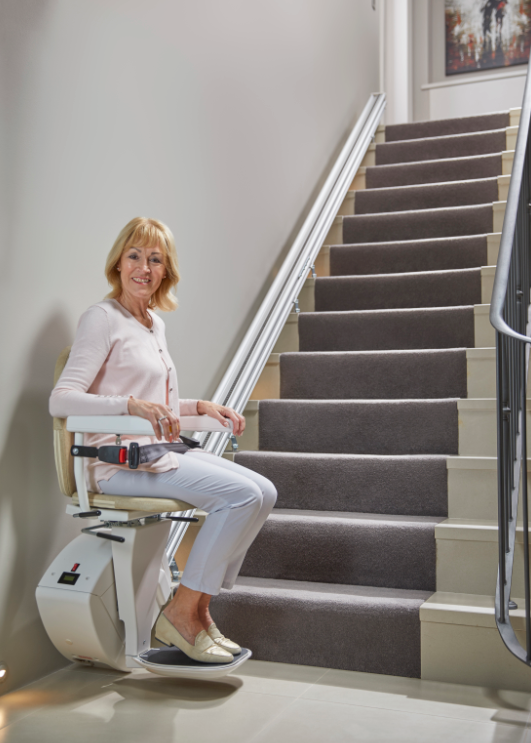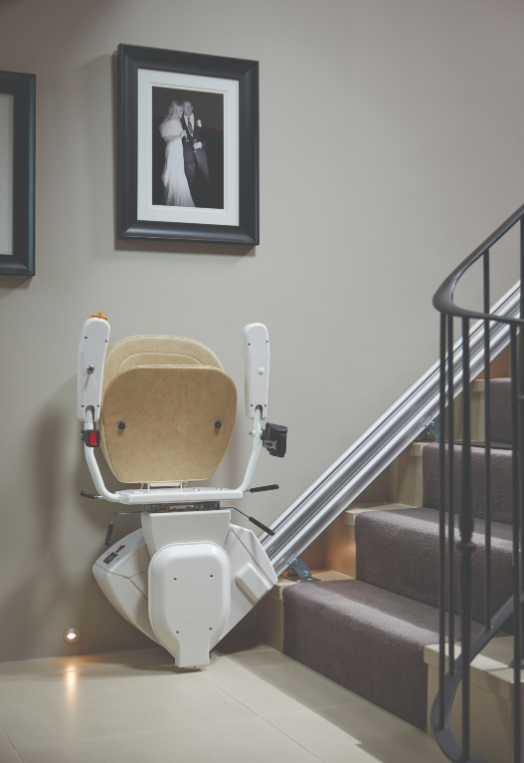 Bespoke Synergy Straight Stairlift
The Bespoke Synergy straight stairlift, simple in its operation yet detailed in design.  The compact design has a host of hidden features allowing you to reclaim your independence at home.  The Synergy is a simple to use stairlift that can transform your day-to-day life.
Room for other users
The Synergy leaves as much space as possible on the stairs for other users.  The chair and footrest folds neatly against the wall allowing other stair users easy access.
One of the World's slimmest Stairlifts
The Synergy uses one of the slimmest rails in the world, making the Synergy look less obtrusive with minimum impact to your home.
Complete comfort & Control
The Bespoke Synergy straight stairlift includes many features as standard, enhancing the practicality and usability within the home.
Additional Benefits:
Colour Options – Alternative seat colours are available
Padded Seat – The padded seat and backrest are made from high quality, machine-stitched, vinyl giving the user added comfort
Health & Hygiene – With easy to remove seat covers for a better clean, ensures the Synergy will always look its best.  The Synergy is one of a small number of stairlift manufacturers to include removable covers on the stairlifts
Remote Controlled – Ergonomically designed and easy to use, remote controls are supplied with the Bespoke Synergy as standard, giving the user total control
Safe & Secure – Retractable seatbelt, two keys for locking and stop sensors all provide the user with piece of mind when using the stairlift
Easy on and off – With a gentle turn of the handle, the seat turns to allow you to get on and off the Synergy with ease and confidence
Easy to understand – With the digital diagnostic display, you can easily understand the Synergy stairlift and its status with the clear, backlit text.
Technical Specification:
Overall height 97cm / 38″
Height of arms 75cm / 30″
Height of seat 53cm / 21″
Overall width 57.5cm / 23″
Width of footrest 25.2cm / 10″
Overall depth (from wall) 56.5cm / 22″
Depth of seat (to backrest) 38cm / 15″
Depth of footrest 31.5cm / 12″
Overall height (when folded) 98cm / 39″
Overall depth (when folded) 29.5cm / 12″
Battery 2x 12v
Max. user weight 125kg / 19.5st
Max. seat rotation 80º
**Pricing From £1850 including full installation.  Contact us for more information at info@2020mobility.com **
Share
Recently Viewed Products
Exclusive built-in app section that stores the history of product views (incl. quick view)