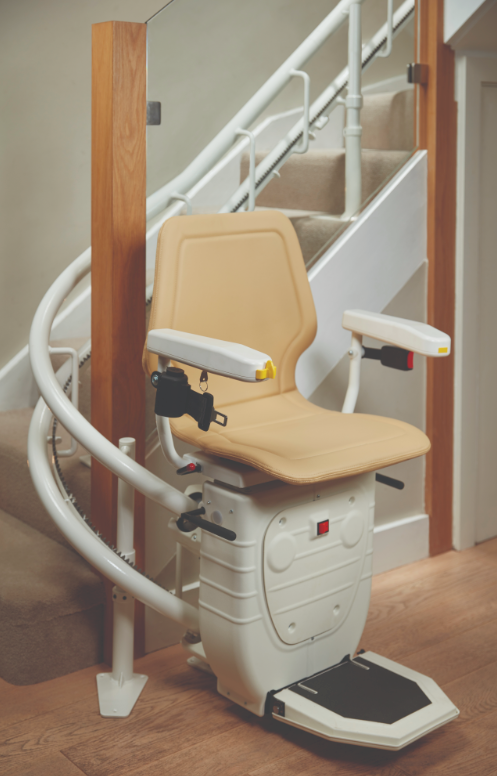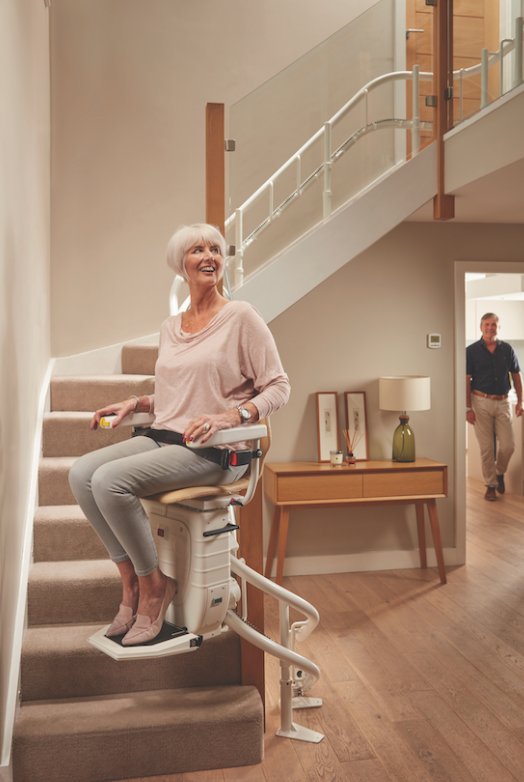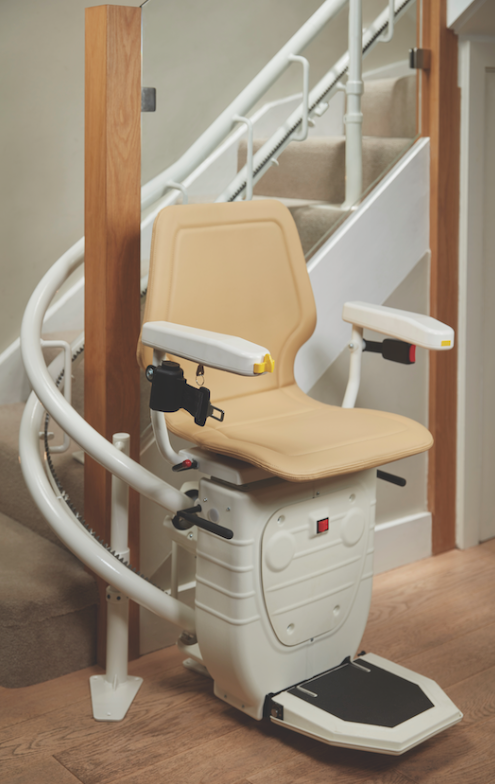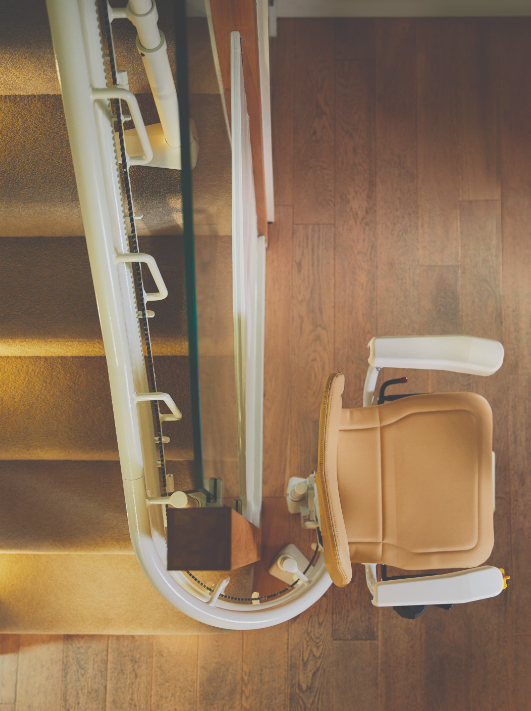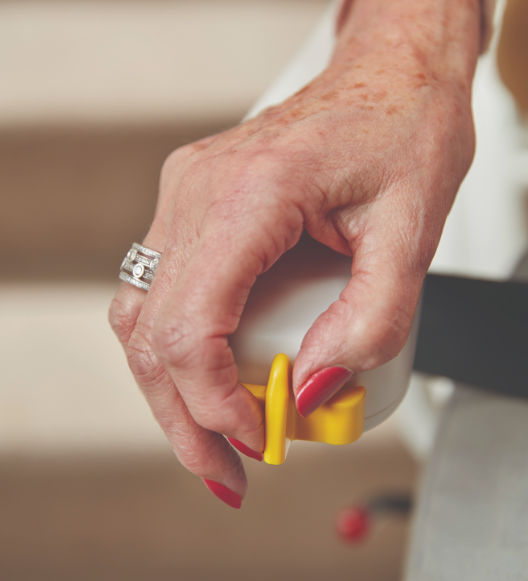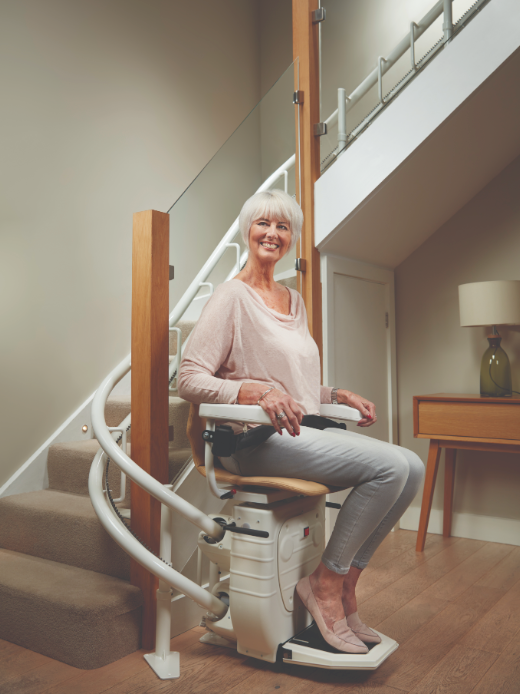 Bespoke Infinity Curved Stairlift
With minimum assistance from others, the Infinity stairlift offers complete customer independence and peace of mind when in use.
Every part of the Infinity curved stairlift has been designed with your customer in mind.
For fully independent living choose the Infinity curved stairlift.
The perfect fit for any home
The infinity rail is specifically designed by our in house team and is tailored to fit your customer's staircase.
Our vision was to create a reliable, cost-effective solution for customers with curved and complex staircases.
Our seating is compact yet comfortable and has been designed to compliment any home.
Additional Benefits:
Seat Colours – Alternative seat colours are available for the Infinity curved
Health & Hygiene – Removable seat covers for easier cleaning ensures the Infinity will always look its best
Safe & Secure – A simple fully adjustable seat belt, two keys for locking and a design with customer safety in mind
Easy Parking – The seat and footrest are easily folded, giving more space when the Infinity is not in use
Digital Display – With the digital diagnostic display as standard, the status of the Infinity is easy to follow with clear, backlit text.
Technical Specification:
Overall height (from floor) 105.8cm
Height of arms (from floor) 83.7cm
Height of seat (from floor) 59.4cm
Overall width 60.7cm
Width of footrest 30cm
Overall depth (from wall) 62cm
Depth of seat (to backrest) 38.5cm
Depth of footrest 27cm
Overall height (when folded) 107.8cm
Overall depth (when folded) 40.7cm
Battery 2x 12v
Max. user weight 125kg / 19.5st
Max. seat rotation 80º
**Pricing From £2500 including full installation.  Contact us for more information at info@2020mobility.com **
Share
Recently Viewed Products
Exclusive built-in app section that stores the history of product views (incl. quick view)