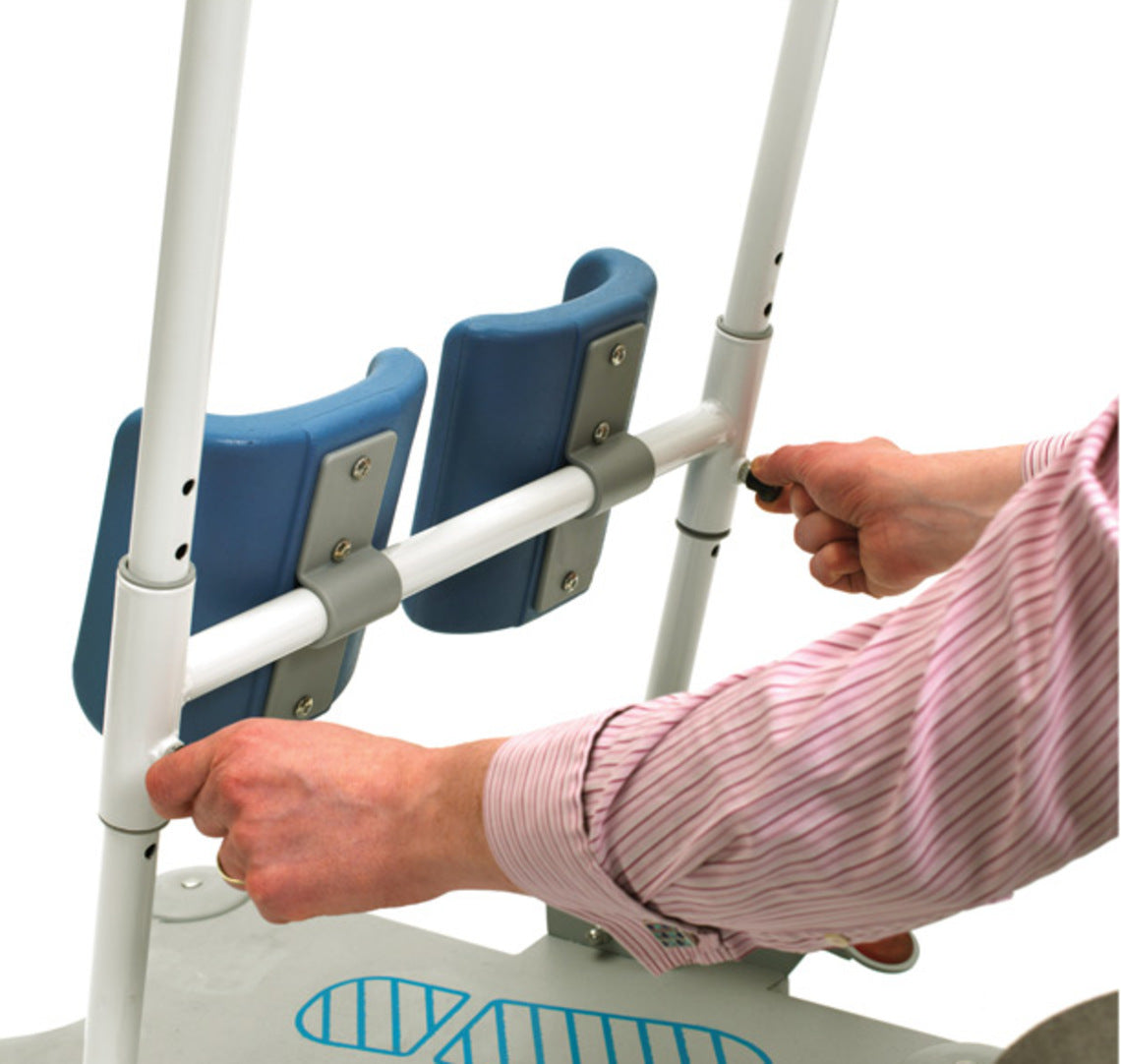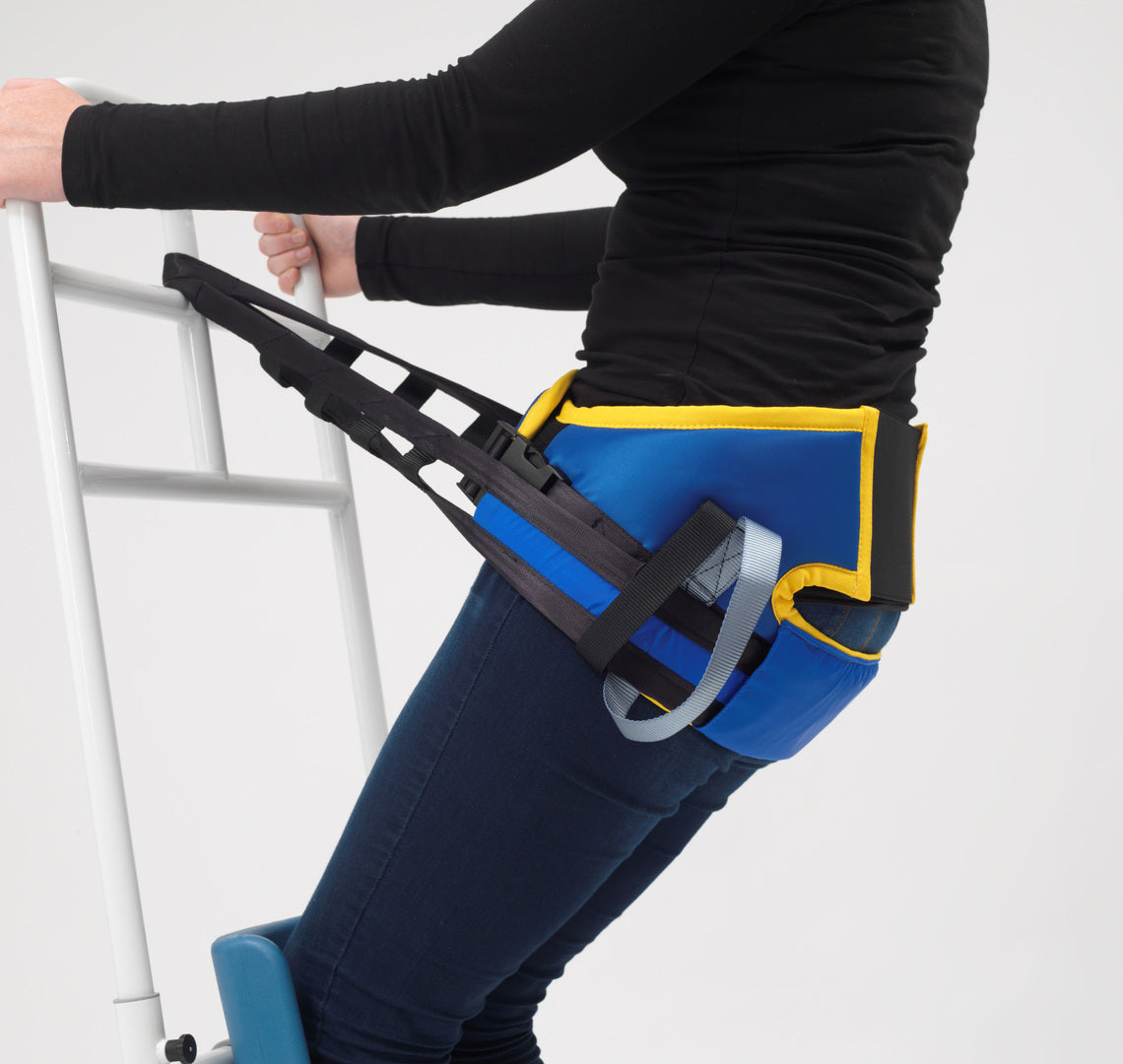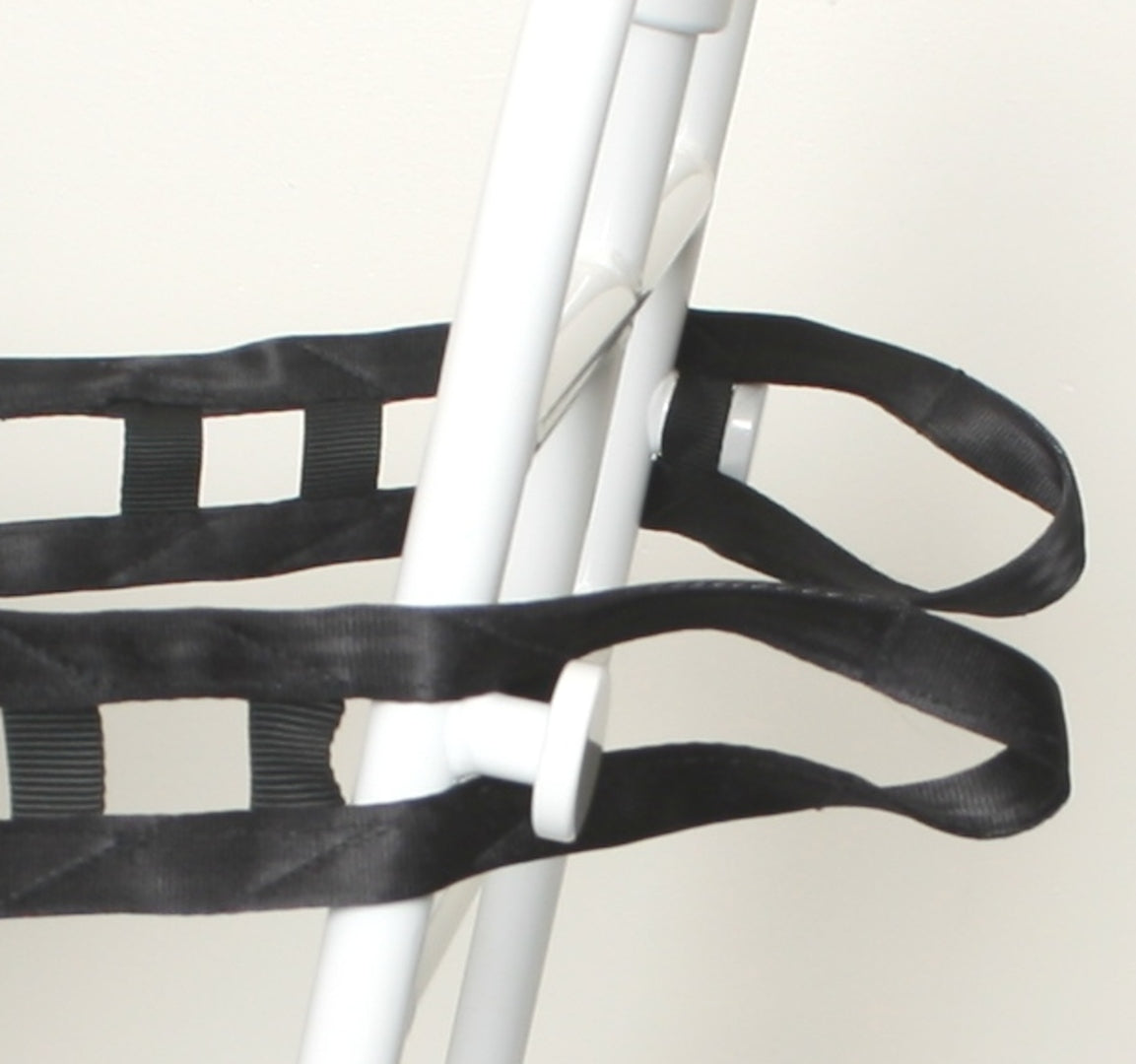 Ambiturn Sit To Stand Transfer Aid
Description
The Ambiturn Sit to Stand Transfer Aid assists with pivoting transfers between different seat surfaces and can transport Users short distances.
Low profile base facilitates user feet placement
Substantial base area provides stability
Handle has multiple gripping points for varying support
Allows for quick fitting of optional support belts


 
Harness Optional Extra
For additional safety and peace of mind a transfer sling can be used with the Ambiturn. The transfer sling has a Velcro strap, in addition to a buckle which locks in place.
The strapping fits over the handle bar of the Ambiturn
Enables the User to feel more secure
Carer Feeder Sling Optional Extra
The Deluxe one Carer Feeder Ambiturn/Ablestand Sling enables the Carer to assist the User to a standing position, using the Ambiturn or Able Stand.
Available in three sizes
Assist users into standing position
Product Features
Assists with pivoting transfers between different seat surfaces with facility to transport users shorter distances.
Requires user to pull on handle to stand up and to be weight bearing
Narrow, recessed front fits between wheelchair wheels and around toilet for perfect positioning
Low profile base facilitates user feet placement
Substantial base area provides stability, with rear bar also allowing carer to counterbalance
Handle has multiple gripping points for varying carer/user support requirements and is angled to enable "nose over toe" standing movement
Opening on central handle bar allows quick fitting of optional support belts
4 front and rear castors combined with 2 x 13cm (5") central wheels ensure effortless manoeuvring even with heavier users
Foot operated brakes on centre wheels provide stability during standing/sitting movement
Padded lower leg supports can be adjusted (tool free) in width, angle and height to suit user comfort
Easily dismantled/reassembled without tools for transportation and storage
Easy wipe clean surfaces
Specification
Height - 118cm (46.5")

Width - 57.5cm (22.5")

Depth - 63cm (24.5")

Base Plate Length - 63cm (24.5")

Base Plate Width - 57.5cm (22.5")

Leg Support Height min - 30cm (12")

Leg Support Height Max - 47cm (18.5")

Weight Capacity - 150kg (24st)
Share
Recently Viewed Products
Exclusive built-in app section that stores the history of product views (incl. quick view)