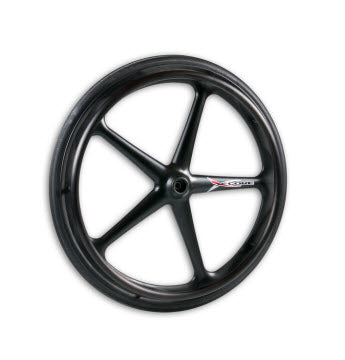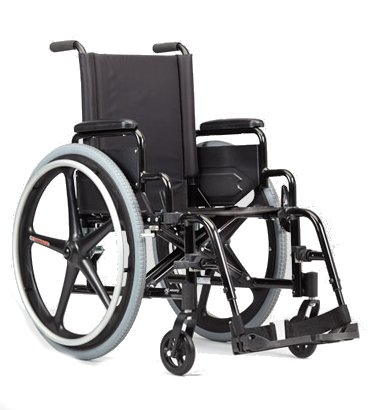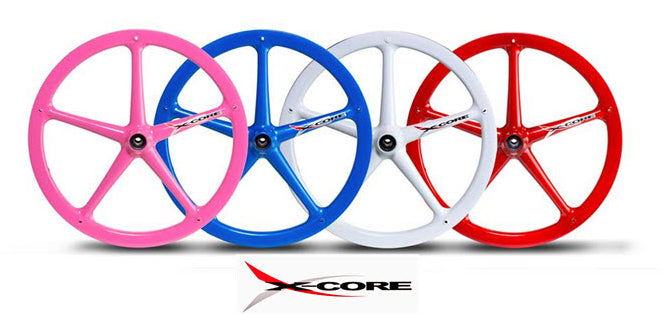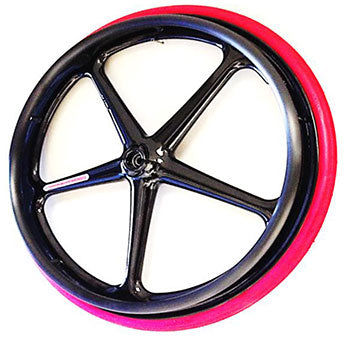 5 Spoke X-Core Wheelchair Rear Wheels - PAIR - NO TYRE
X-Core 5-Spoke Wheel for Wheelchairs with Silver Handrim - PAIR
Custom Engineered Wheels Inc. (CEW) is the leading provider of wheels specifically designed for wheelchairs.  The wheels manufactured by us are the result of extensive research, innovation, and state-of-the-art manufacturing processes.  These wheels are corrosion and abrasion resistant unlike most metals used in the production of wheels. This makes them easier to clean and maintain. The life of the wheel is much longer too, irrespective of the environment.
Specifically designed for wheelchairs, the wheel features a broad, smooth surface. This not only makes it easier to clean and maintain the wheel, but also makes the removal and handling of the wheels much easier compared to wire spoke wheels.
The X-Core wheels are an incredible option for young and old people alike. The level of manoeuvrability offered by these wheels is immense. It takes the hassle out of riding a wheelchair making your experience more freeing and less cumbersome.
Additionally, the use of small components is almost negligible, thus abating the fear of parts falling out during the operation of the wheelchair. For an unrivalled extraordinary experience, the X-Core wheel is a must.
**PLEASE NOTE - The wheels come with a silver handrim but NO TYRES.  Please allow 7 days for delivery**
Share
Recently Viewed Products
Exclusive built-in app section that stores the history of product views (incl. quick view)