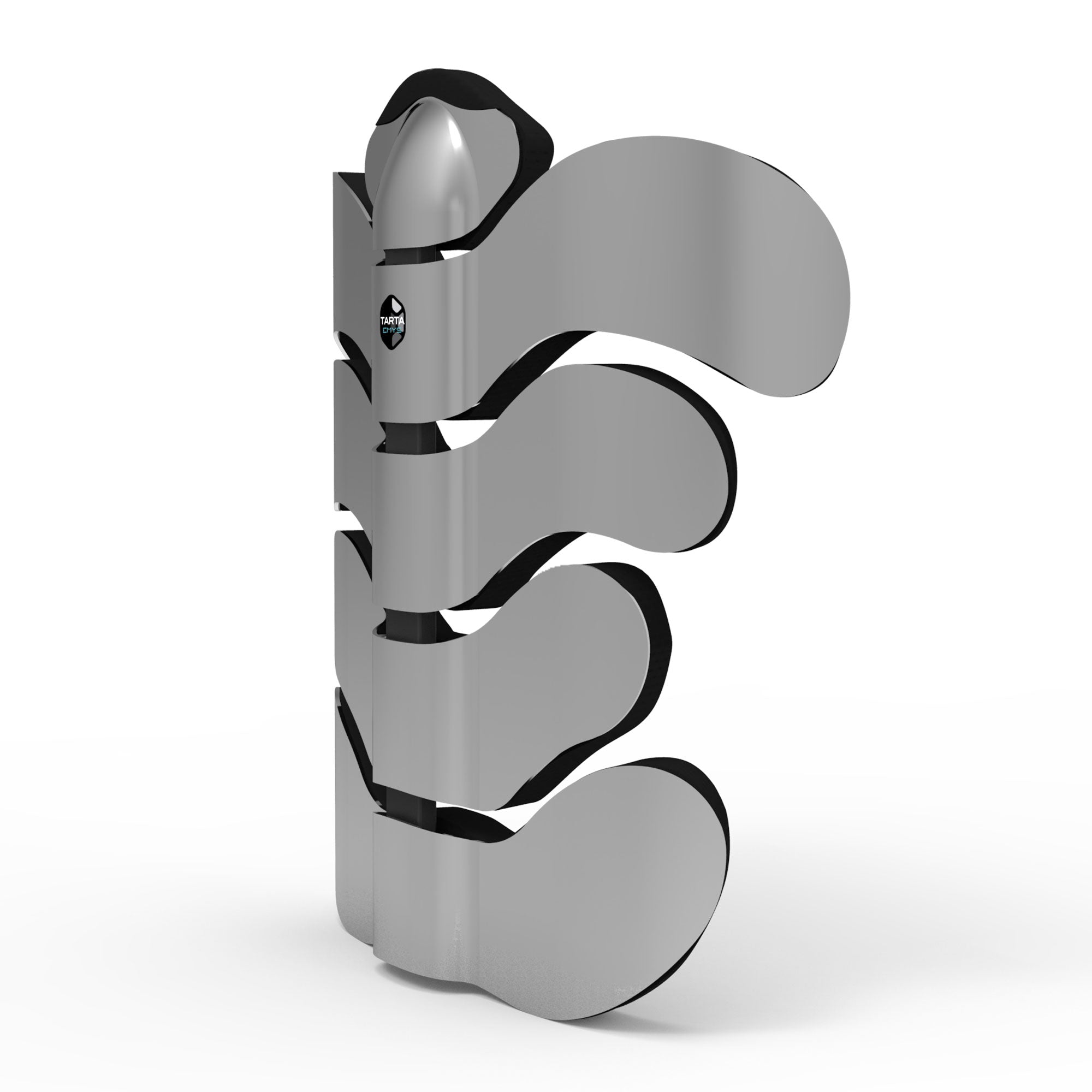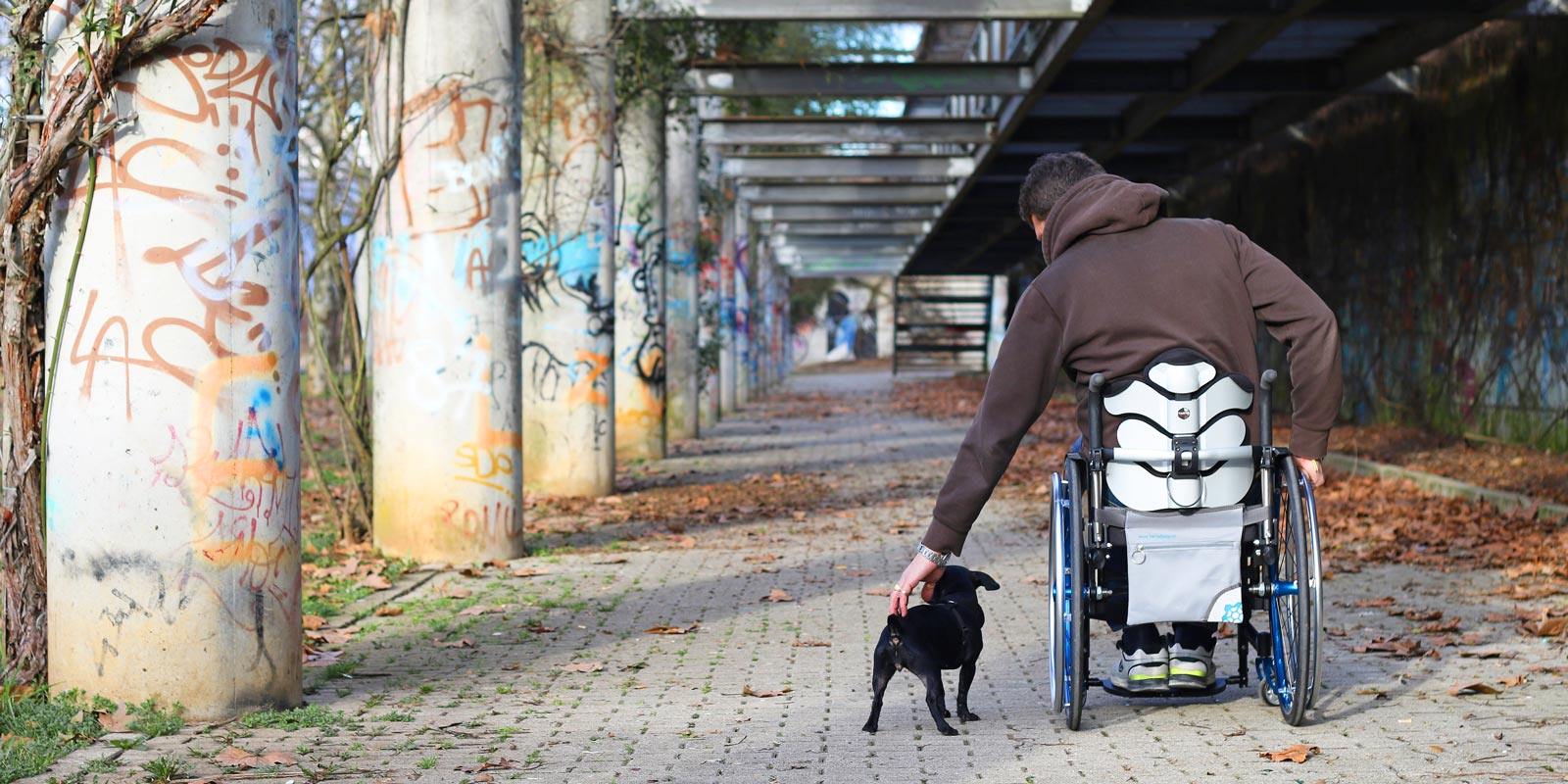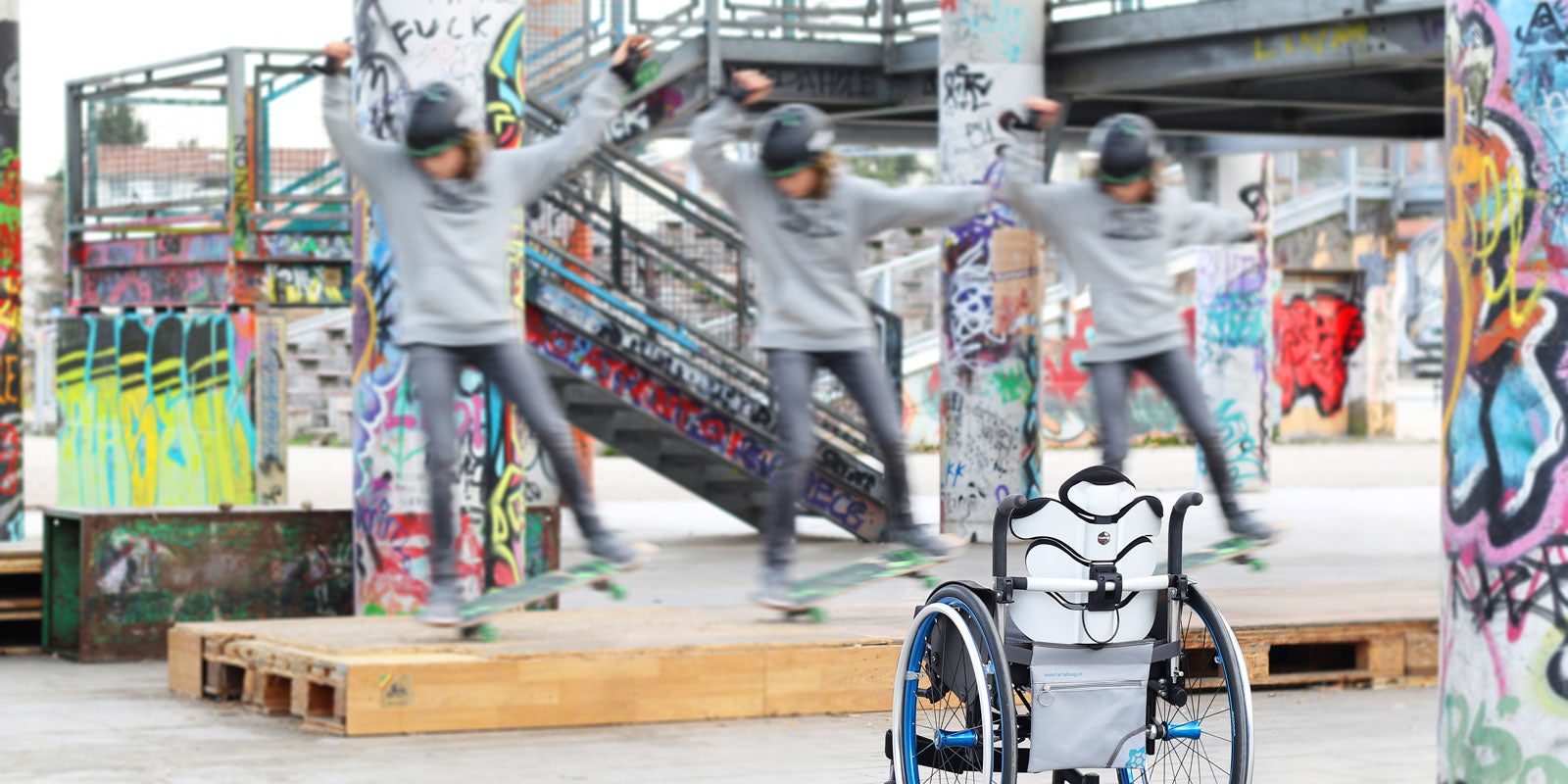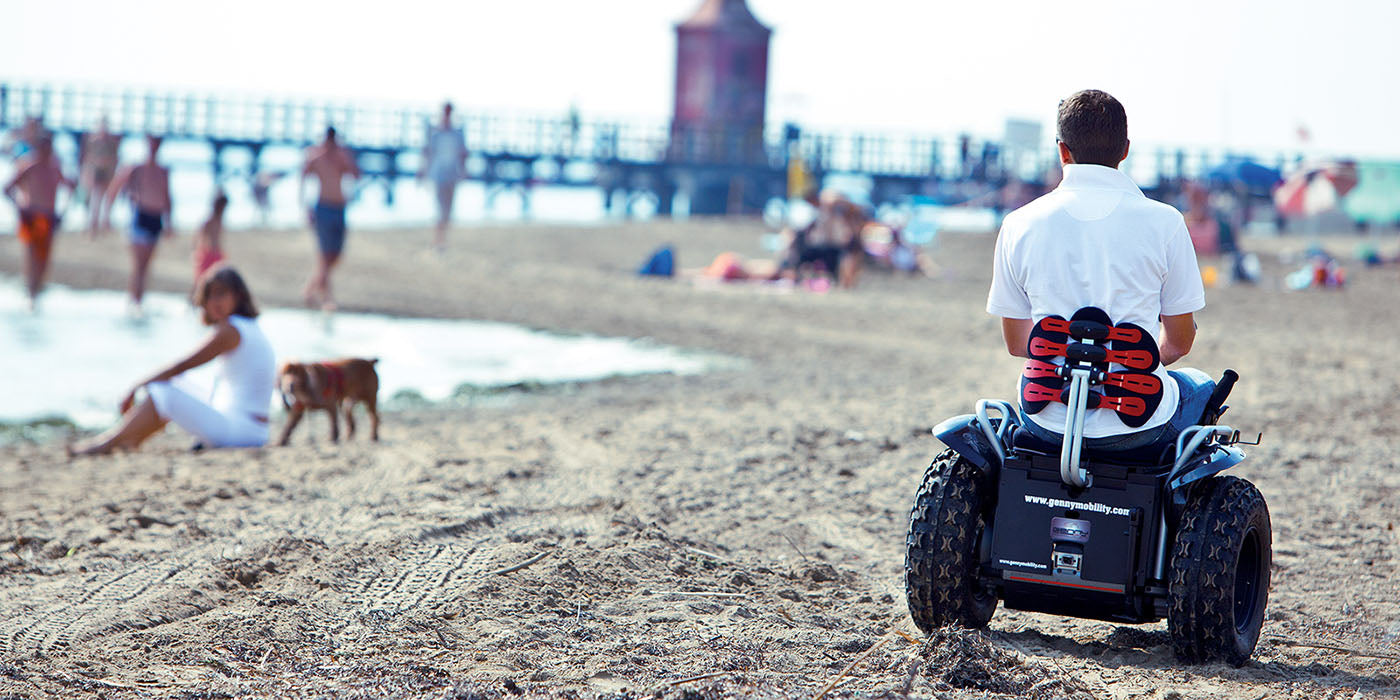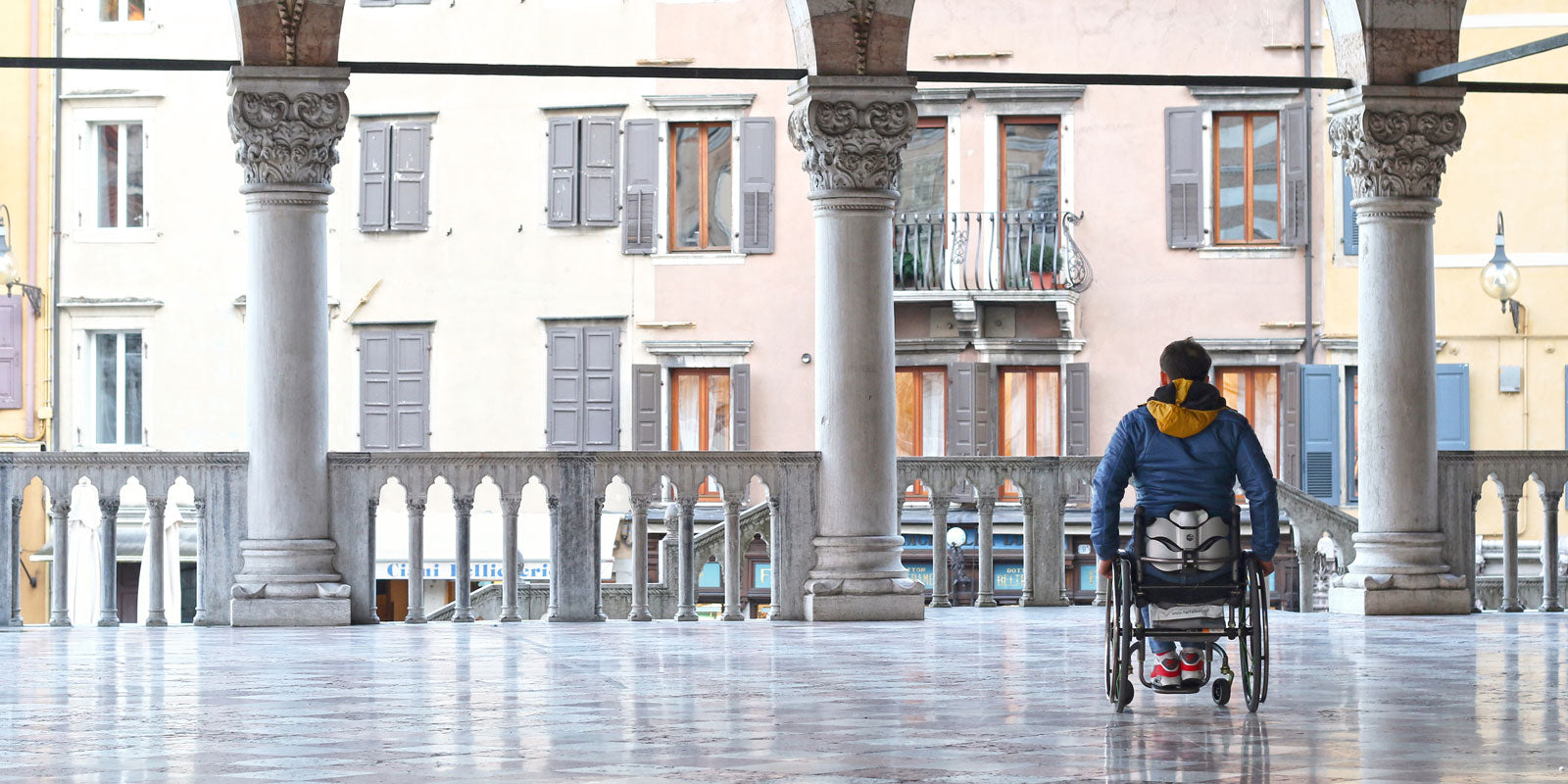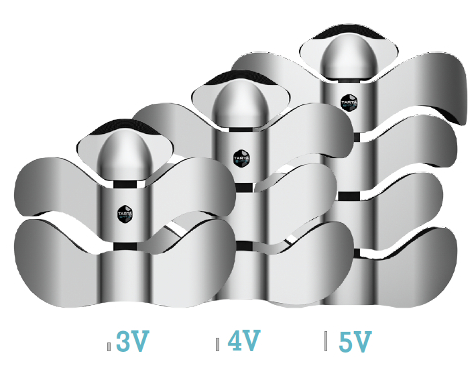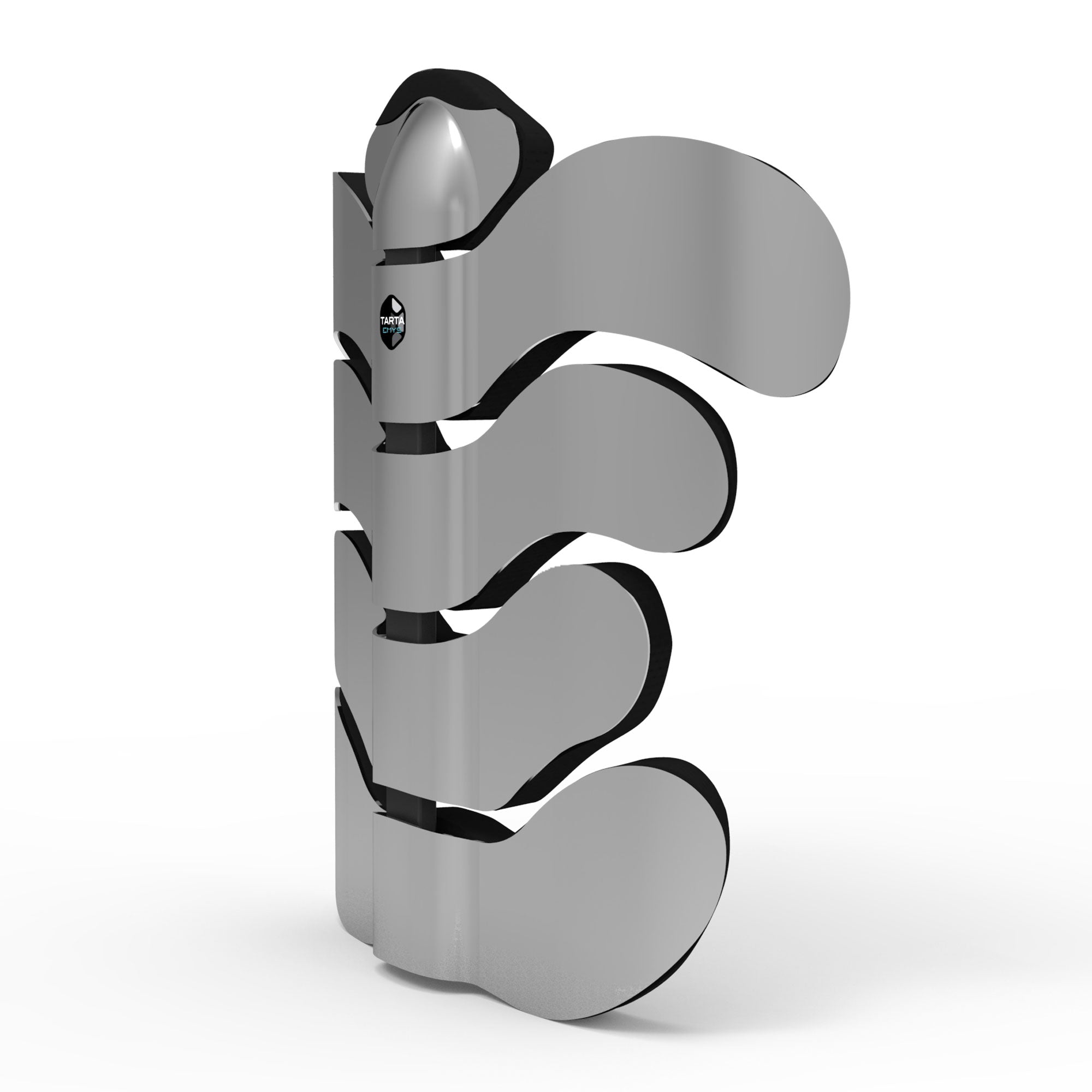 Tarta Backrest - Emys
Designed to impress
Emys is the compact, flexible postural backrest with a unique design. We have designed it to be incredibly easy to use thanks to the quick-release coupling and release systems. Emys provides a feeling of extreme comfort thanks to its breathable foam padding. The handmade padding can be removed and washed at 30°C. The flexibility of the backrest can be easily adjusted giving you the right mix of freedom of movement and control.
Did you know that Tarta® Emys received the Oscar for innovation? Well yes in 2017, it won the prestigious "Compasso d'Oro International Edition", an international design award, which is held every two years.
Customisation
Designed to be adaptable to the user's needs, every single part of the Emys can be customised to fit the individual with minimal tools and easy adjustments.
Flexibility
Emys is the most flexible backrest in the world! The central column gives freedom of movement and support to improve quality of life for users.
Comfort
Comfortable washable foam pads can be used in any combination and with 12 different shapes to choose from it is unique to the user's needs. Soft, breathable and fresh feeling to maximize the comfort of the backrest.  The spaces between the pads helps to keep dry the back of the user.  Each pad is made of washable foam, realised with breathable technical material for maximal comfort.
The price includes the connector, which attaches the backrest to your wheelchair.  We will contact you to discuss which connector you require from the following list:
Height adjustable for rigid chairs
Height adjustable for foldable chairs
PLEASE NOTE:  These are made to order, so delivery times maybe up to 2-3 weeks.  Please also note, these backrests are made to order and therefore bespoke orders, giving very limited return options - they can only be returned if made in error.
Share
Recently Viewed Products
Exclusive built-in app section that stores the history of product views (incl. quick view)